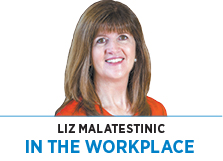 Perhaps you have seen articles regarding the fallout from unionization efforts at Starbucks locations nationwide. Not only is the company trying to fend off those organizing bids, it is now also dealing with claims of retaliation against the employees who are involved. As you may know, this type of retaliation is prohibited by Section 7 of the National Labor Relations Act. Section 7 states that it is an unfair labor practice "to interfere with, restrain, or coerce employees" in the exercise of their rights to self-organize.
What you might not know, however, is that retaliation is also a concern outside the union environment. The same laws that prohibit discrimination in employment also make it clear that retaliating against someone for complaining about workplace discrimination or for participating in any discrimination proceeding is just as illegal as discrimination itself.
Retaliation might seem like a topic that only an overly cautious human resources type would worry about, but it's a potential problem that all managers should be aware of—and avoid. Actually, you might already have observed it in the workplace without realizing that it presented a legal peril.
The problem occurs most frequently when someone who is employed at a company complains to management about discrimination or sexual harassment, but it could also be a situation where that employee went as far as filing a claim with the Equal Employment Opportunity Commission. When these types of complaints are made, either internally or externally, emotions can run high. Especially in cases where management feels the claim is unwarranted, the instinct might be to retaliate in some way.
Retaliation happens in ways both small and large. Commonly, complaining individuals might find their hours reduced or find themselves passed over for an expected promotion. They might be assigned to less desirable duties or find themselves with a new work schedule that conflicts with family commitments. It's not unheard of for people to feel harassed, threatened or worry about being terminated simply for complaining about discrimination or sexual harassment.
It's important for managers to realize that employees are generally well aware of the prohibition against retaliation. There are countless cases of employees who realized they were about to be fired and then made a last-minute call to HR to claim discrimination. Employees who do so are hopeful they can argue that their termination was due to their complaint, and they are often successful in doing so.
Even the appearance of proximity to a complaint can cause problems for an employer. A woman working for a Walmart in Albuquerque, New Mexico, filed a sex discrimination claim with the EEOC several years ago. Her adult son and daughter applied for entry-level positions at the same store a couple of months later and were denied. They filed an unlawful retaliation claim with the EEOC, arguing that they were retaliated against because of their mother's complaint. The EEOC sued Walmart on their behalf, and the case was settled for $87,500. Did the plaintiffs intentionally set themselves up for retaliation? We'll never know, and it doesn't matter. The situation had the appearance of retaliation.
You need only to look at the data to understand why retaliation is such a concern. While the overall number of claims with the EEOC have been trending downward the last five years, the percentage of those that include claims of retaliation keeps increasing. In 2021, 56% of all charges filed also included an accusation of retaliation.
Retaliation claims pose a concern for employers because it can often be easier to prove retaliation than discrimination of any kind. Discrimination is often subtle and can be challenging to substantiate. Retaliation usually involves concrete actions ranging from removing the complaining employee from important committees all the way to termination. Most retaliation is documented in some form or another, and the correlation between the timing of that complaint and the resulting action taken can make it seem fairly obvious that retaliation is occurring.
So what's an employer to do? The answer is training and awareness. Your managers should understand that, whether an employee complains internally or goes as far as whistleblowing, the law protects individuals from retaliation. Revenge might feel sweet in the moment, but the company could pay the price for it long term.•
__________
Liz Malatestinic is a teaching professor in human resource management at the Indiana University Kelley School of Business at IUPUI.
Please enable JavaScript to view this content.