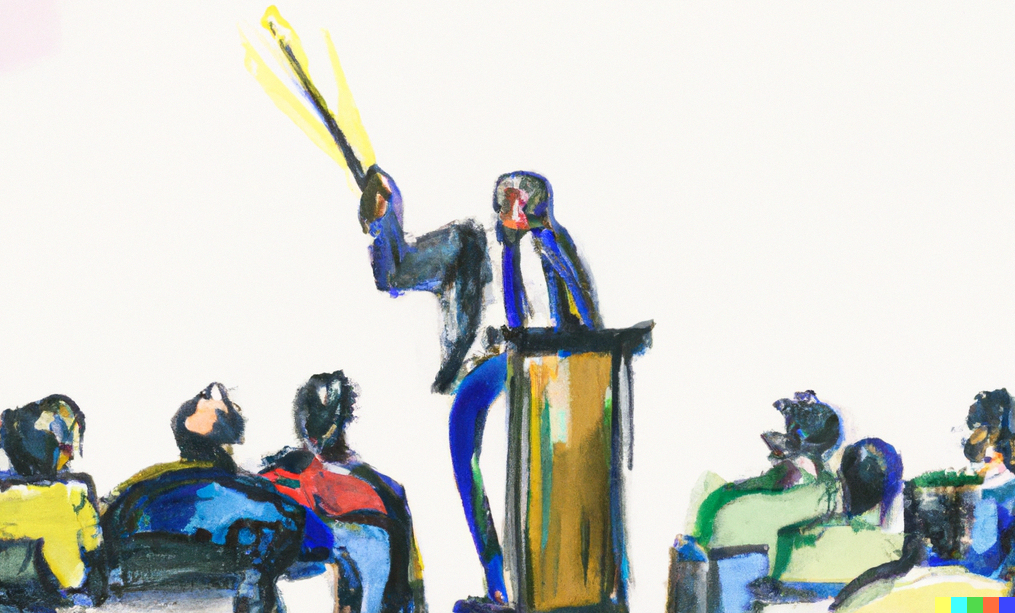 The Indiana State Bar Association has big plans for how to prepare for an expected artificial-intelligence-fueled revolution in how the legal community operates, and it'll start next week at the bar association's annual summit in Indianapolis.
The 2023 annual summit, next Thursday and Friday, will serve as the launch for a yearlong series called "AI in the Legal Industry: An ISBA Series Presented by LexisNexis."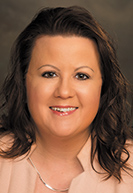 The series is meant to educate the state's legal community about AI and its impact on the profession. It will include five continuing legal education events, along with practice-specific resources from various ISBA sections and committees.
The point of the yearlong series isn't necessarily to encourage lawyers to start adopting AI into their practice, outgoing ISBA President Amy Noe Dudas said.
But like it or not, AI is here and continuing to move in.
"We are seeing AI as an inevitable reality that will come," Dudas said.
The plan, she said, is to incorporate thoughts about AI into "almost everything" the bar association does, which is why sections and committees will be encouraged to provide their own resources in specific practice areas.
The bar association has been studying AI for "a good part of the year," Dudas said, adding that the research has been especially focused on generative AI—the type that has been getting the most attention recently, thanks to ChatGPT.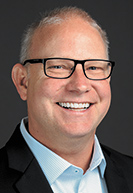 Dudas said it's important for the bar association to be a leader by providing education to its members, advocating for responsible implementation and making sure attorneys understand the various ethical implications.
AI is something "everyone is wondering about," she said, so it's best to get ahead of it.
Brian Beck, Midwest legal technology executive for series sponsor LexisNexis, agreed.
"AI is all everyone wants to talk about these days," he said.
Dan Linna, senior lecturer and director of law and technology initiatives at the Northwestern Pritzker School of Law, will deliver the keynote speech on AI.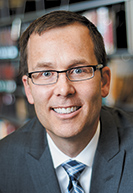 Linna's presentation—"Artificial Intelligence for Law: Navigating the Future"—will focus on the development and capabilities of AI. He'll discuss ChatGPT, large-language models and data analytics, as well as AI's benefits and risks.
Linna said his goal is to "demystify AI."
People tend to focus on the risks, he said, but the technology also has plenty of benefits and opportunities.
One of the big challenges related to AI right now, Linna said, is education. Some people are unduly pessimistic—probably because they don't know enough about AI tools, he said—while others are unduly optimistic.
Over time, he said, lawyers will need to understand how to use the tools developed for specific use cases.
Linna said he thinks back to the reasons he and others wanted to become a lawyer in the first place—reasons like giving people access to justice, seeing the courts function well and having confidence in the rule of law.
"In many ways, our legal system and legal services delivery is failing to deliver the things we're supposed to deliver," he said.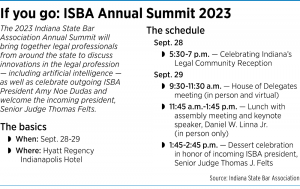 Linna doesn't want to pitch anyone on a particular product, he said, but he does hope to inspire people to think about AI more critically.
"I want them to think about our purpose in the legal profession," he said, "and how can we use technology to better fulfill those goals and do things that are consistent with our values?"
One danger when it comes to innovation is jumping to conclusions, Linna added. People need to keep an open mind and ask "deeper questions" about problems and challenges.
The yearlong series is sponsored by LexisNexis, which is developing its own AI product called Lexis+ AI.
Parker Bedsole, senior director of marketing at LexisNexis, said education and training are both key to getting comfortable with AI.
But cutting through the skepticism and getting to what AI can offer isn't easy—especially after two New York lawyers used ChatGPT to submit a court brief that cited six nonexistent cases. That phenomenon is often referred to as AI "hallucination."
Some people also fear the technology will devalue certain skills, said LexisNexis' Beck, like associates learning how to write briefs. But he said he likes to point out that the internet didn't kill the need to know how to do research.
AI is like anything else in life, he said. "The more you know about it, the less scared you'll be of it."•
Please enable JavaScript to view this content.