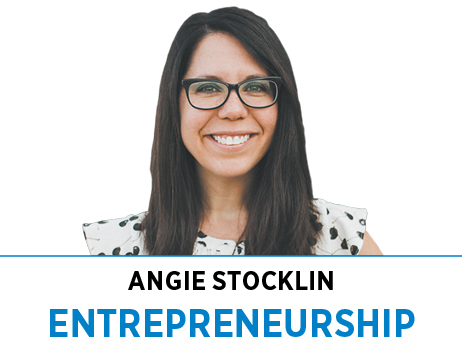 As an entrepreneur and angel investor, I have the privilege of meeting with other founders on a regular basis. Over the years, I've watched brilliant founders with strong ideas struggle, and I've seen inexperienced founders with a seemingly small market find a way to succeed. It isn't always immediately obvious which ideas and businesses will survive, but I've noticed that most successful founding teams have shared characteristics.
◗ They involve their customers. If you read my last entrepreneurship column, this piece of advice won't be a surprise. Successful founders start obsessively gathering feedback from their customers about their pain points before they even start building a solution to the problem they are trying to solve, and they never stop. Instead of building what they want to build, or building what they think is best, they find out what will make the lives of their customers easier and build a solution that solves a critical problem for their target market.
Successful founders focus feedback on the problem, not the idea. And because they involve potential customers in the conversation so often, they also understand the true size of their market and additional market opportunities before they start building. These founders will then continue to gather feedback through surveys, the sales process, customer service teams, and product reviews to ensure they are continuing to meet the needs of their current customers and understand opportunities for additional customer segments.
◗ They're open to vulnerability. Successful founders not only listen to their customers, but they also seek out advice and guidance from advisers and allow themselves to be vulnerable during the conversation. There is nothing more frustrating than a conversation with a founder who seeks your advice and then is defensive and argumentative during the conversation. Founders who dismiss outside opinions and suggestions without consideration are often the same founders who remain stuck in the same business stage for years. And founders who enjoy gathering feedback from mentors will also be founders who seek advice from and listen to their growing team.
Of course, a founder who acts on every mentor suggestion often spends too much time pivoting and not enough time focusing on building and growing. It's important to understand and accept alternate viewpoints and then proceed with what you know is best for your company.
◗ They understand the value of their product. Successful founders understand the value they bring to the lives of their customers, and they aren't afraid to charge for it.
I meet too many founders who continue to give their product away for free because it isn't perfect, they feel bad asking customers to pay for it, or they simply don't believe their product is worth paying for. Using customer-acquisition strategies like free trials or using a small group of beta testers to get feedback at a steep discount has value for startups, but successful founders use these tools as a path to revenue—instead of spending time gathering free users who won't convert to paying customers.
I've learned that customers will happily pay for a solution that solves their pain, and they'll often pay you more than they would pay your competitor if you are adding value to their life or job. If the founder doesn't believe the product is providing value to the customer, who will? You must be your company's biggest champion.
◗ They're scrappy and resilient. Entrepreneurship is hard. It's hard to build a product, raise money, find customers, and hire team members. Every entrepreneur will face continual roadblocks, but successful founders find a way around these roadblocks and use every difficulty as a learning opportunity instead of an excuse.
It's easy to look at a high-growth company or a successful exit and make assumptions that the journey was easy. I promise you, there is no such thing. Successful founders face obstacles head on and find a way to persevere, while other founders get stuck blaming outside circumstances and find it easier to live in a world where success is out of their control.
When you encounter a business disruption or fail to secure an important investor or customer, take some time to process the setback and make a plan, then get back to work.
Successful founders have a consistent bias toward action. And the next time you chat with an entrepreneur you admire, ask them to share a few of their struggles or how many years they worked on their product before it launched. Most successful founders are happy to relive some of the struggles that led them to where they are today.•
__________
Stocklin is an angel investor and exited founder who currently teaches entrepreneurship at Purdue University.
Please enable JavaScript to view this content.