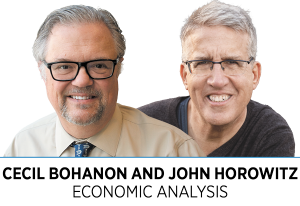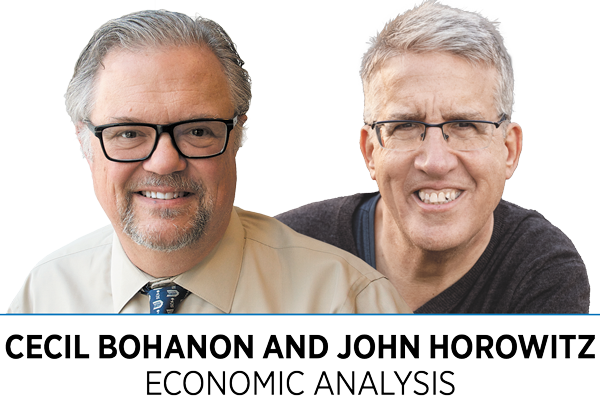 It is challenging to foresee economic and social trends. Today, the use of a fork is expected when eating. Few realize that, before 1850, many Americans did not use forks. In 1004 AD, a Greek princess marrying a Venetian prince was ridiculed for using a fork. Most Europeans used a knife, spoon and fingers.
Likewise, markets have significantly changed over the last few hundred years. In Medieval times, craft guilds with government officials' support restricted access to various occupations, which enriched craft guild members and political elites. Gradually, their power eroded, allowing new market entrants and lower production costs. With occupational licensing, we are experiencing the return of guild-like institutions, which reduce competition, increase income to guild members and often require approval for innovation.
Until the late 1800s, most retail firms were small, family-run operations. Large department stores were founded in the late 1800s as a result of better transportation and larger cities. James Ritty invented the first cash register in 1883 and called it the incorruptible cashier. This helped firms better determine if they were making a profit. In the late 1800s, Chicago was a center of mail-order retailing with firms like Sears and Montgomery Ward, which cut out the middleman and brought consumer goods directly to rural and small-town families.
In the 1950s, indoor shopping malls emerged. Big-box retailers such as Walmart appeared in the 1960s. Today, online shopping is taking market share from brick-and-mortar retail outlets, increasing from 6% of total retail sales in 2014 to 16% in 2022.
The growth of e-commerce is similar to the growth of mail-order firms in the late 1800s when transportation and mail-delivery improvements made it possible for firms to lower the costs of selling directly to customers. But first, they had to gain the trust of consumers. As consumers became more comfortable buying through the mail, competitors entered the market, which was ultimately dominated by a few firms, notably, Sears and Montgomery Ward. Similarly, Amazon gained consumer trust with consumer comments about products and consumer guarantees and warranties.
Economic principles such as transportation costs, institutions and trust in sellers help us understand changing market conditions. However, when or where changes will occur is uncertain. Likewise, social trends are challenging to predict; we can't even be sure what kind of utensils people will use in 200 years. As Yogi Berra said: "It's tough to make predictions, especially about the future."•
__________
Bohanon and Horowitz are professors of economics at Ball State University. Send comments to ibjedit@ibj.com.
Please enable JavaScript to view this content.