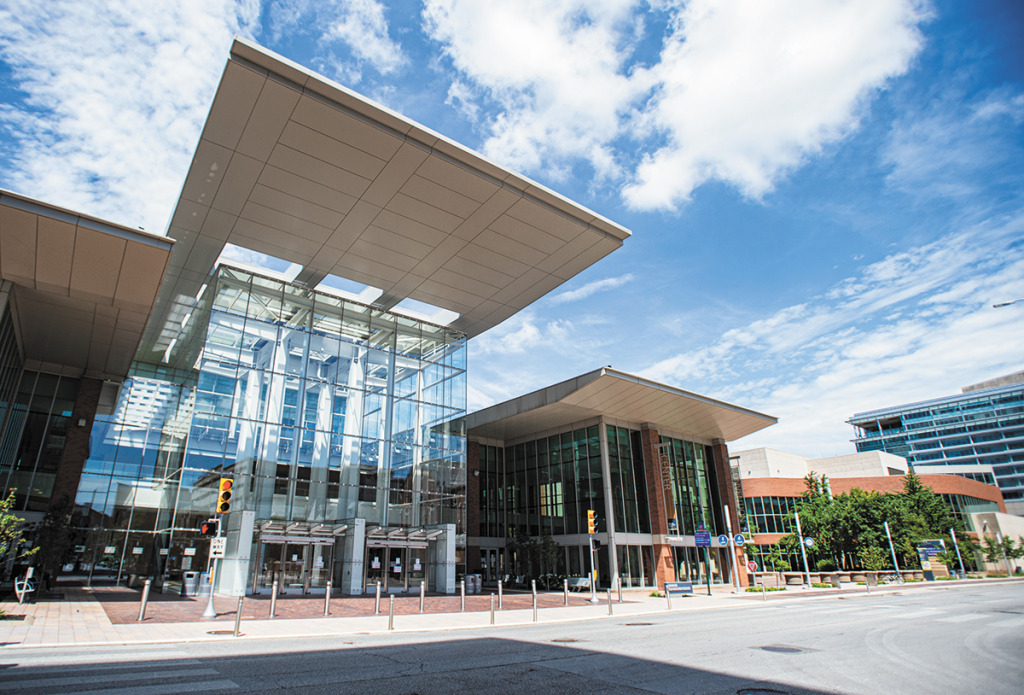 The Capital Improvement Board of Marion County is working to balance its budget and rebuild its reserves after a year in which it fell $40 million into the red, thanks largely to a devastating year for the tourism industry.
The CIB—which owns several of the city's major sports facilities and the Indiana Convention Center—isn't expected to break even in 2021, either. In fact, it is budgeted to spend $132 million and was initially projected to end the year with its second $40 million deficit in a row.
But CIB officials say, so far, 2021 revenue—which comes from taxes paid mainly by hotels, restaurants and rental car companies, as well as fees from events it hosts—is better than expected, meaning the agency probably won't have to dip so far into reserves to pay its bills.
"We have to see how 2021 finishes out and what things look like after that," said CIB Executive Director Andy Mallon. "That's the problem with the pandemic: We're in the middle of the storm still. Maybe the rain is starting to slow, but we really haven't been able to climb out and assess the damage."
Mallon said the agency is working to shore up its short-term financial stability by cutting costs across the board, and it's seeking longer-term stability as well by restructuring its debt to free up more cash in future years.
It's also looking over time to replenish its reserves. Before 2020, the CIB had $143 million set aside. That could fall to as low as $70 million if business doesn't stabilize in the second half of the year.
That's "a problem we need to correct somehow," Mallon said. "If there are continuing lingering effects from the pandemic, then that's an additional problem."
Until 2020, the CIB hadn't had a deficit greater than $5 million since 2010, when it was short $17 million. It's had smaller deficits twice since then, first in 2017 ($4.94 million) and again in 2019 ($390,000).
In fact, the CIB has been rather frugal the last 10 years, cutting expenses an average of 13.2% each year. From 2010 to 2019, its surplus totaled $68.3 million.
Long term, the CIB is hoping to not only recoup what it lost in 2020—its income was $59 million off-budget—but also rebuild its reserves and increase its flexibility to continue investing in its facilities.
Cuts soften blow
The CIB cut an array of expenses from its 2021 budget to reduce the funding gap, including pay cuts, a delay in some capital projects, and a reduction in travel and maintenance.
And the agency restructured hundreds of millions of dollars in outstanding debt for the construction of and renovations to Bankers Life Fieldhouse in 1999 and 2011, respectively. The new bonds, which also include funds for the ongoing three-year renovations to the fieldhouse, carry an interest rate of 2.7%.
The refinancing—a tack taken by other businesses and homeowners looking to make the most of low interest rates—saved the agency $15 million, or 11%, from its previously scheduled payments.
The debt tied to the fieldhouse construction and 2011 renovations is set to mature in 2027, with the remaining debt for current upgrades expected to be paid off by 2041. The CIB does not have any debt tied to the fifth expansion of the convention center that began in 2007, as that project and Lucas Oil Stadium were funded by the state.
Mallon said the move to refinance debt stemmed from the CIB's desire to free up funds that could otherwise be used for operating costs or to rebuild its reserves.
"Long term, this really simplifies all of the CIB's debt to focus on Bankers Life Fieldhouse," Mallon said. "It's so hard, given the hit to our revenue, to predict where we are going to be in 2027. But [the restructuring] will begin to bring back our fund balances to where they were pre-pandemic—that's our hope."
Another planned expansion to the convention center—adding a ballroom and other meeting space—isn't expected to hurt CIB finances. That's because the $100 million Pan Am Plaza project is being funded by the city.
The road to recovery
Mallon told IBJ last October he was hopeful the CIB would fully recover from the pandemic by the first quarter of 2022. But he said then that the bounceback would be dictated by vaccinations and consumer confidence in event safety.
The city had a strong first quarter, with several cheerleading and youth-sports tournaments, along with the NCAA Men's Basketball Tournament. And several major annual conventions—including FDIC International firefighters, National FFA, Gen Con and the Performance Racing Industry—plan to hold in-person gatherings this year.
The return of those events could also instill confidence in groups that have booked Indianapolis for 2022 and beyond.
Heywood Sanders, a convention center expert and longtime critic of the CIB's spending, said he's not sure any city will see a sustained recovery to its tourism industry for a few years.
"I think we can anticipate at this juncture that the CIB—like any other such entity largely supported by visitor-based taxes—is going to see a very slow recovery," said Sanders, a professor at the University of Texas at San Antonio who has studied the CIB's operations for decades.
He pointed to the decline in travel that began with the Great Recession in 2007, noting that—nationally—tourism has never recovered to early 2000s levels. In Indianapolis, however, activity rebounded to above 2008 by 2011.
"I would anticipate this recovery will be at least that long—if not longer," he said. "So, at least four or five years."
Chris Gahl, vice president of Visit Indy, said the organization is confident in the CIB's financial wherewithal and leadership.
"The CIB's sound financial decision-making over the last two years has helped keep Indy tourism healthy, especiallyas cities across the U.S. compete for market share coming out of the pandemic," Gahl said.
Visit Indy was among the entities that saw cuts as part of the CIB's efforts to reduce operating expenses. In 2019, Visit Indy received $13 million from the CIB, but the amount was reduced by 20% in 2020 and 2021.
Those cuts "manifested themselves in reductions to programming, trade shows and advertising buys," Gahl said.
Back in the saddle
The CIB spent $7 million at the height of the pandemic to upgrade its HVAC system with new filters and install touchless features that will remain in place. The upgrades, officials say, allowed the facility to safely host those summer events.
And in fact, Indianapolis was one of the first cities out of the gate in the midst of the pandemic, hosting more than 20 events last summer that brought 40,000 visitors.
And the youth-sports tournaments and cheer competitions this year each brought several thousand people.
But the revenue from youth-sports events often pales in comparison to that from major trade shows and professional sporting events, Sanders said.
Throwing the NCAA tournament into the mix made Indianapolis one of the more active cities in the event space since last March, Sanders said.
The city will welcome its first trade show since the pandemic in June, with the Sweets & Snacks Expo that moved to Indianapolis from Chicago due to that city's COVID restrictions. It's not clear how many people will be permitted to attend.
Mallon said he's hopeful events later this summer will be at 75% to 80% capacity, with events in the fall and winter—including Indianapolis Colts games and the Performance Racing Industry—at full capacity.
That, he said, "would pay dividends well into the future."•
Please enable JavaScript to view this content.