Indiana is positioning itself to be the epicenter for the new 5G wireless technology that experts say will be revolutionary.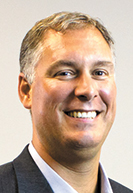 An all-star cast of business, academia and government has come together to create the Indiana 5G Zone, which will be housed downtown in a 3,000-square-foot space inside the Eleven Fifty Academy at 151 W. Ohio St.
The facility is set to open in a few weeks and will be filled with high-tech, final-phase testing and development equipment—including a 7-foot 5G cell tower.
"This venue will be one of only two like it in the nation," said Sean Hendrix, director of emerging technologies and partnerships for Purdue Research Foundation and managing director of the Indiana 5G Zone.
The other, he said, is under development in Miami. Sources familiar with both 5G research and development facilities said the one in Indianapolis is closer to opening.
The Indiana 5G Zone's mission is to accelerate innovation of 5G-related technologies throughout the state and support the technology's deployment in industry and academia. Target applications are smart cities, smart factories, digital agriculture, national security and defense, autonomous mobility, health care technology and sports technology.
It's important to get the local 5G Zone up and running quickly, said AT&T Indiana President Bill Soards, because, "overall, this technology is not well understood. There will be a host of new goods and services that will be invented due to 5G. The fact that this is happening in Indiana is significant. It could provide a huge strategic advantage for the state."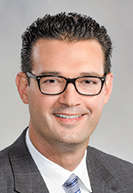 The state has committed up to $2.92 million over two years through the 21st Century Fund for the facility's buildout and operation. Of that, $1.93 million requires a one-to-one match from the private sector, which will likely come from user fees generated from the facility's use. If the private match is fully raised, total funding will reach $4.85 million over two years.
The venue will have office space, three labs and a large co-working space. Annual memberships are available starting at $600 for individuals and startups and up to $6,000 for larger companies.
5G, the newest generation of wireless service, promises more speed and better connectivity for smartphones, internet-connected devices and even autonomous cars.
But 5G is about more than speed. Experts say it could eventually mean unprecedented battery life for devices (think a monthly smartphone charge) and data transfer times shorter than the blink of an eye, making videoconferencing as good as broadcast TV.
Nowhere in the country is 5G more available than in Indianapolis, where Verizon and AT&T—which have the nation's two largest wireless networks—are rolling out the technology. In 2018, Indianapolis and Houston were the only cities in the country that had 5G service from AT&T and Verizon. That service has been broadened, including just last month when AT&T extended 5G across central Indiana.
AT&T's Soards praised local and state officials for passing laws and policies that have fostered an environment where 5G development can flourish.
"Policymakers in Indiana saw the possibilities of 5G years ago and have facilitated growth of it here," he said.

Doubts and potential
But the technology isn't without controversy. Some have complained that its infrastructure is aesthetically unappealing and some have even suggested the technology could be harmful to people's health.
The Carmel City Council in October approved a resolution asking state lawmakers, the Federal Communications Commission and Congress to limit 5G technology deployment in Indiana until the health effects are fully understood.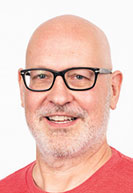 "What's crazy is how much people ignore science," said Scott Jones, founder of local coding school Eleven Fifty Academy. "All the research shows this technology will not hurt you. The World Health Organization has researched this extensively and says there are no problems with 5G."
Leaders from several local sectors began meeting last spring about the possibilities of 5G technology.
"That led to more questions than answers," Hendrix said. "We concluded by saying, 'We think there's something here, and we think it's big. Let's get all the area thought leaders together to talk about the possibilities.'"
That led to a 5G Summit in June. The Indiana Economic Development Corp. took the lead and issued a grant to the Purdue University Research Foundation to administer the 5G Zone.
"From the beginning, we wanted a very open collaboration network," Hendrix said. "5G is so big; there's no one-stop shop for all the areas touched by 5G."
Indiana University, the University of Notre Dame and Ivy Tech Community College joined the effort. Eleven Fifty Academy also jumped on board, and Jones, a tech luminary who pioneered the technology voice mail is built on, became a member of the advisory group.
U.S. Rep. Susan Brooks, ClearObject CEO John McDonald, Indiana IoT Lab founder John Weschler, Purdue School of Engineering Dean Mung Chiang and executives from AT&T and Verizon also were instrumental in getting the 5G Zone launched.
Other partners include the Battery Innovation Center, Wabash Heartland Innovation Network and Energy Systems Network.
Jones said the 5G Zone is modeled after the Battery Innovation Center in Newberry and the Massachusetts Institute of Technology's AI Lab.
"The Battery Innovation Center made Indiana a worldwide leader in high-energy battery technology, and I think the 5G Zone has the same potential," Jones said. "5G is a quantum leap, not an incremental improvement, so it's important for the state to be on the leading edge of the development. This technology will be a critical driver to our economy going forward."
Tight focus
Hendrix said the 5G Zone is tightly focused on helping with late-stage testing and development to get 5G technologies commercialized "as soon as possible."
"We are not a policy-making body, lobbying group or an industry trade association," Hendrix said. "We're not an incubator, either. We provide working spaces for companies to come in and work for four to 10 weeks.
"Very early on, we decided we had two main goals: Drive innovation and provide outreach and education to the stakeholders," he said.
The venue's equipment will allow companies to "test devices in ways that couldn't be done" yet in the commercial sector.
"The whole idea is for us to allow businesses, schools and government agencies to get out in front of this new wave coming," Hendrix said.
Indiana 5G Zone officials predicted that the local venue will host a variety of work.
"What I see in this facility is, in one area a group of industry researchers and partners with IoT devices working on data services and connectivity through 5G, in another area a group of engineers working on communication technology with 5G, another group working on algorithms and sending information back and forth to the cloud, and another group working on apps that ride on 5G," Hendrix said.
The 5G Zone has generated "huge interest," he said. But he's holding off on bringing on new dues-paying members until the venue is closer to opening.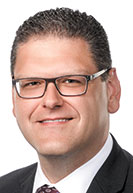 "My problem right now isn't lack of interest," Hendrix said. "It's that I don't have enough time to service all the member interest."
In addition to getting access to the venue, members will receive a quarterly journal of all the happenings at the Indiana 5G Zone as well as updates on the technology and discounted rates on use of equipment like the indoor cell tower.
Hendrix is hopeful the 5G Zone will be financially self-sustaining after two years, and predicted that the facility will be in place at least a decade. And it could evolve as technology makes the next leap—to 6G.
While the facility is being built for entities throughout the state, IEDC Chief Innovation Officer Dave Roberts said it will also attract out-of-state businesses.
"It's extremely rare to have this kind of space available for public use," Roberts said. "This positions the city and state as a leader in advanced telecommunications and data transfer, which will be critical for many industries. I think without a doubt we're going to see companies migrating here because of this."•
Please enable JavaScript to view this content.