A city proposal to require tracking of municipal and commercial energy use has the potential to help city government, private building owners and tenants save millions of dollars, reduce emissions by thousands of tons and cut water usage by billions of gallons in less than a decade.
But the program—under consideration by the City-County Council—could task building managers with hounding tenants for utility usage data or face fines.
Residential and commercial buildings consumed 29% of the energy used in the United States in 2020, according to the U.S. Department of Energy's statistical arm. And those sectors make up a whopping 66% of energy used in Indianapolis, according to a 2016 city greenhouse-gas inventory.
To try to get a handle on that usage, the City-County Council is considering a proposal that's meant to help building managers chip away at their energy use and therefore their utility bills.
"We knew that [the built environment] was one of our larger sectors, and by tackling that, we could make real change," said Morgan Mickelson, who directs the city's Office of Sustainability within the Department of Public Works and who led work on the proposal.
Under Proposal 185—dubbed Energy Benchmarking and Transparency—owners of larger buildings would be required to collect and electronically submit data about water, electricity, natural gas, steam or other energy usage for entire buildings.
For some property owners and managers, the job would be as easy as reading a master meter, but others would have to ask a utility provider to supply whole-building figures or get commercial and residential tenants to submit individual data and aggregate it all.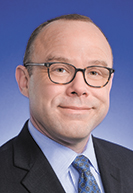 If the proposal is approved, the Office of Sustainability would kick off the benchmarking program next year, with a city-led pilot of municipal buildings larger than 50,000 total square feet, not just usable square footage. In 2023, the city would include smaller structures of at least 25,000 square feet.
Private building owners wouldn't be far behind. Managers of buildings of more than 100,000 square feet would tackle the program in 2023, while those with buildings larger than 50,000 square feet would get started in 2024.
In Indianapolis, there are nearly 2,000 buildings larger than 50,000 square feet, according to the Office of Sustainability.
"My intent was to … make sure that we at the city are taking the appropriate steps to ensure that Indianapolis is as sustainable as possible and is leaving the smallest carbon footprint that we possibly can," said Councilor John Barth, who chaired a City-County Council commission to study the city's preparedness for climate change.
Benchmarking—the act of tracking and analyzing energy-consumption costs for a building—was one initiative the commission recommended.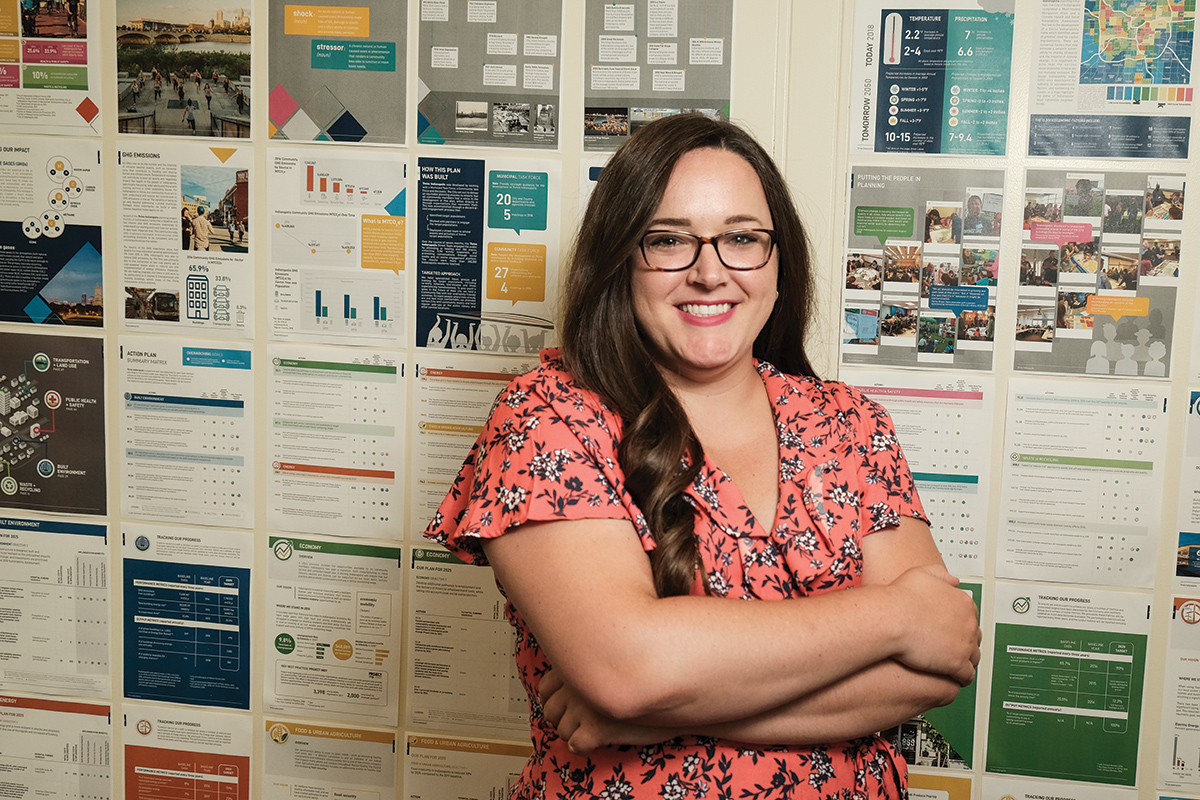 Long time coming
City officials say the data and analysis could help property owners identify ways to save.
And a report prepared for the city in 2020 found there are plenty of savings to be had. Greenlinks Analytics said Indianapolis property owners could, over 10 years, cut carbon emissions by 9,000 tons and reduce water usage by 75 billion gallons—all while saving $194 million in utility costs.
The drop in pollution and water usage could indirectly affect both public health and employment. Lower levels of harmful fine particulates could save Indianapolis $78 million in public health care costs over the same period, while new opportunities in construction, installations, repairs and administration could net the city more than 1,100 jobs, the report found.
The city's benchmarking proposal dates to before Mickelson's tenure. Her predecessor, Katie Robinson, led development of the Thrive Indianapolis plan, completed in early 2019, which recommended the city implement a benchmarking program. That was among nearly 60 actions meant to help the city achieve net-zero greenhouse gas emissions by 2050.
In March 2020, the Office of Sustainability invited 20 stakeholder groups to participate in a series of five meetings about benchmarking. At each monthly meeting, representatives tackled specific elements of the proposal, such as which buildings should be included, what an implementation schedule should look like and what types of data should be collected.
Beginning in July, Mickelson incorporated the feedback—which suggested excluding industrial buildings, using a phased-in schedule and ditching third-party data verification, among others—into model ordinance language to create a draft. In the fall, the text went online for public comment and was sent to the legal team. On June 7, the proposal was introduced at a City-County Council meeting.
As of May 2020, nearly 40 cities, counties and states across the country had signed onto benchmarking policies for public, commercial and sometimes multifamily buildings, according to the Washington, D.C.-based Institute for Market Transformation.
Washington was the first city in the country to pass a building benchmarking and transparency law, in 2008. St. Louis, Missouri's ordinance is among the most recent, passed in April.
Enforcing green
But the benchmarking proposal would not be all butterflies, rainbows and utility savings.
The proposal includes a list of exemptions for which property owners could apply. Those who have buildings with low or no occupancy and those facing a financial hardship or other "special conditions" could seek an exemption.
But building managers who miss the June submission deadline for year-end data and don't obtain an exemption would face a $100 fine. A second violation would bring an additional $250 penalty. Neither individual business owners nor apartment renters would be responsible for paying, unless they happen to own and manage their own buildings.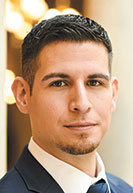 The fine amounts—which are lower than in many cities with benchmarking—were chosen with help from the city prosecutor and the department's legal team, according to Mickelson, to put them in line with other penalties in the municipal code.
Asked if the fee was high enough to encourage compliance, Mickelson said, "We're certainly aware that there could be building owners that take that penalty instead of complying, just because it's easier for them to pay. Through all the educational opportunities we plan to offer, it should not cost you more to comply than to take that penalty."
Republican Councilor Michael-Paul Hart, who opposes some parts of the proposal, said the problem is not "so much about the dollar amount."
"It's more just the fact that we're forcing business owners to take on the responsibility," Hart said. "When I look at this from a business owner's perspective, you know, there are dozens, if not more, submissions that I have to do on an annual basis."
Goal-getting
Some organizations are already benchmarking their utility usage and using the data to make money- and energy-saving decisions about maintenance.
Indianapolis Public Schools manages 7.8 million square feet of floor space spread across 80 buildings, according to the district and its Texas-based environmental consultant, Cenergistic.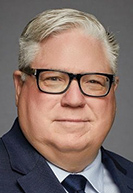 In the years before 2016, the district was increasingly finding itself squeezed between rocketing energy prices, budgets and scheduling, said IPS Chief Operations Officer Scott Martin. IBJ reported in 2019 that AES Indiana, formerly known as IPL, raised power prices 57% from 2008 to 2018—the third-steepest increase of any electrical utility in the state.
At times, IPS was spending north of $13 million a year on energy bills, according to Martin, exceeding the state-allocated $10 million cap on property taxes the district can use on energy.
Anything over that amount must be paid out of the district's general fund, "which directly impacts classrooms," Martin said.
Plus, he added, IPS then had nothing left to spend on capital improvements. Meanwhile, school breaks, when the district usually saves money on utilities, keep getting shorter.
In 2016, IPS joined the Department of Energy's Better Buildings Initiative with the goal of cutting 20% of energy consumption by 2025.
In 2018, the district partnered with Cenergistic, which has its own benchmarking software to track per-building electricity, gas and water usage. The company compiles the data into monthly reports featuring longer-term trends for IPS administrators like Martin.
Through the partnership, a group of energy specialists has also conducted more than 5,000 building audits since 2018, Martin said.
Cenergistic Vice Chair Randy Hoff wrote in a LinkedIn article that the specialists detected a small leak before it became severe and matched operational schedules to building hours so the district wasn't running its HVAC systems and lights when parts of the facilities weren't being used.
IPS met its 10-year goal in three years, reducing its energy usage 26% by 2019. Over the last 12 months, the district's energy bills totaled just $8.4 million, according to Martin. Now, the school system has a new goal: Cut another 20% off its original energy usage and bring costs down to $6.5 million.
No, you do it
While IPS hired a consultant to help with its data collection and analysis, the city's proposal calls for building owners to manually enter data for a particular property in the U.S. Environmental Protection Agency's Energy Star Portfolio Manager.
One fix would put the initial onus on utilities rather than building owners and their tenants.
An application programming interface—known as an API—could automatically import and compile energy- and water-consumption data for entire buildings straight from utility companies into Portfolio Manager, automating what could be a time-consuming process. The whole-building data would also preserve utility customer privacy by leaving out individual identifying information, according to the Office of Sustainability.
"I want to see the data go from the utility company to Portfolio Manager, and then the city can go in, analyze, do what they want to do," Hart said. "I don't believe there's a reason to impact building owners."
Mickelson, who termed the interface a "gold standard," still wants to keep building owners in the loop.
"If the utility were just to submit directly to us, [owners] would not ever see that data," she said, "or start to make the connection between what they pay on a monthly basis to how they can actually start to reduce their own costs."
But ask the utilities about adding up the numbers or automating reporting, and they might say, "No, thanks."
"Citizens is pleased that the ordinance does not mandate utilities 'to develop and maintain the capability to determine aggregated whole-building data,'" said Citizens Energy Group in a statement to IBJ, referencing a clause in the bill that encourages but does not require the capability.
"If utilities were responsible for this activity, it would create an additional cost that would have to be passed on to Citizens customers, many of whom do not benefit from the goals of the ordinance, including low-income and other customers who have experienced significant hardship during the pandemic," the company continued. "Citizens continues to be supportive of thoughtful energy-efficiency programs and looks forward to having continued dialogue with stakeholders."
AES Indiana, Indianapolis' primary electricity provider, declined to comment about the proposal.
"At this point, we are listening to the city about their needs to better understand their vision for the energy benchmarking. However, it's too soon for us to respond any further until we know more," said Courtney Arango, director of government affairs, in an emailed statement.
Long-term sustainability
The proposal is set to be considered at the Democratic-majority council's July 12 meeting. Hart plans to file an amendment to create a more robust pilot or to send the proposal back to committee.
"I don't think the discussion is over for something that's so impactful," he said.
At its next meeting, the council will also create a standing committee dedicated to environmental sustainability, which would replace the temporary commission.
"There are opportunities to really infuse smart public policy that can help mitigate the climate crisis, but you need to have a home for those discussions and you need to have a group of counselors who have depth, knowledge and expertise," said Councilor Barth, the commission chair. The group also recommended the council establish the standing committee.
If the benchmarking proposal passes, the focus would turn to equitable implementation. The Office of Sustainability estimates that, based on peer cities, it would need one to 1-1/2 full-time employees dedicated to running the program. A new project manager is expected to start over the summer, Mickelson said.
A longer-term plan for what comes after will likely be up to the numbers and city residents, she added.
An annual transparency report would include utility usage statistics, trends and an assessment of compliance rates and accuracy, according to the proposal. The data in the report would be anonymized, but the Office of Sustainability could, with consent, give non-anonymized data to utility companies or government-managed energy management programs. Third parties could also use it for academic or other non-commercial research.
"This data will really help illuminate what's next," Mickelson said. "That might even be five years from now. Right now, I'm really focused on making implementation successful, and I think if we are successful there, that will create the synergy, the want for something beyond benchmarking."•
Please enable JavaScript to view this content.