---
Hundreds of college student-athletes across the country have started signing endorsement deals and social media contracts, using their names and images to promote products or causes under rules the NCAA approved this summer.
Among them are Indiana University men's basketball players Parker Stewart, who signed a deal just days after the rule change, and Trayce Jackson-Davis, who has a deal with Carmel-based Merchants Bank of Indiana.
Miller Kopp, who will play basketball for IU after transferring from Northwestern University after last season, is also striking deals. He secured a brief partnership with a meal-prep company, for which he was comped several meals, and said he has "some more in the works." He's also turned down a few opportunities for personal reasons.
"Team sports are just a microcosm for life, and I think this is just another opportunity for us to experience the real world," Kopp said. "It's going to have a positive impact, helping a lot of people—including myself—learn about business: like how things work, how deals are made and what people are looking for. It's going to help student-athletes know how to operate in the business world."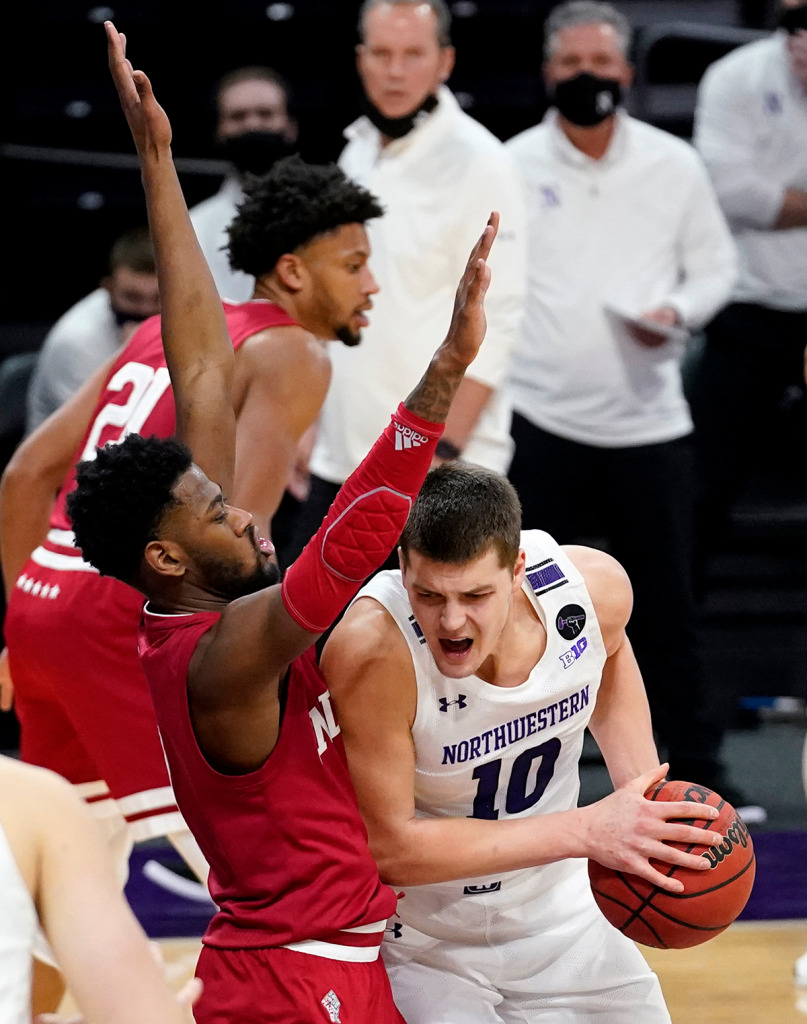 Universities are embracing the learning opportunities as well, even as they grapple with the policies and implications of the change, which took effect July 1 and for the first time allows student-athletes to profit on their own name, image and likeness.
The shift follows years of pressure on the Indianapolis-based NCAA to give student-athletes the same opportunity to profit from their name that the organization, its conferences and member schools have had for decades.
The rules include some guardrails, like preventing schools themselves from orchestrating deals with athletes, requiring athletes to report their earnings and partners, and quashing pay-for-play or participation-based contracts.
They also allow athletes to sign on with professional service providers to orchestrate deals, and they set the framework for states and the federal government to craft their own rules.
But in Indiana, which does not have a law about college-athlete name, image and likeness (Illinois, Kentucky, Michigan and Ohio all do), the finer details of what student-athletes can and can't do are dictated by each school.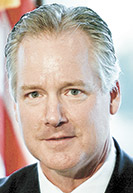 Most Indiana universities have policies in place already, and in fact released some of those policies even before the NCAA formally acted. Generally, the policies forbid athletes from endorsing tobacco or alcohol, as well as pornographic or other adult content. They also set rules for how a school's name itself can be used in materials in which the athlete appears.
State guidelines are "not necessary," said Barry Collier, Butler University's athletics director. But he said a federal law could be helpful because it would provide one set of rules that all schools nationally would follow.
"Right now, we have dozens of different playing fields, effectively, with states making their own laws," he said. "But we're not at a disadvantage, as far as I'm concerned, by not having a law in Indiana."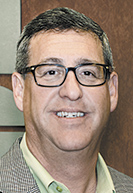 Dave Moroknek is president of Legends Global Merchandise, an Indianapolis-based firm formerly known as MainGate, The firm is the merchandising partner for dozens of schools across the country, including Purdue University.
He said the company operates across more than a dozen legal environments to work with its partner schools on NIL matters, and that's far from easy.
"We would much rather there be one set of rules across the country, and we'd prefer they be very cut-and-dried," he said. "But that's just not the case. So, we have become very good at performing in ambiguous situations. We have to be as flexible as possible, because each school we work with has a different set of state guidelines."
He said operating in that manner is difficult for business because there can't be an overarching strategy.
"Everybody's trying to do whatever they can to protect the student-athletes, to make sure they don't get taken advantage of, because anytime you get something like this, you're going to have people trying to get involved because they see it as a money grab," Moroknek said. "This is just what you're going to get—especially after so many years and so many conversations about student-athletes making money."
An instructional approach
Whether or not the state steps in, schools are already looking for ways to keep their finger on the pulse of student-athletes, albeit in different ways than the NCAA did with its old policy. In fact, many schools hope to play an integral role in educating their students about how to make the most of the new policies.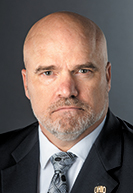 "The biggest thing a school can do is … they already have talent on campus that can help these athletes—including some who might have access to a lot of money with the new rules," said David Ridpath, a professor of sports business at Ohio University. Ridpath is an outspoken name, image and likeness proponent and critic of the NCAA.
"So, why shouldn't we embrace it as an educational opportunity, even for the athletes who are only making 500 bucks? If we can educate these athletes on investment, on retirement, on managing money, I think it's the right thing to do."
Schools like Indiana University, Purdue University and Ball State University are offering classes to their student-athletes in each of those areas, which school officials hope will help them not only secure opportunities but also build financial and business acumen.
Jeremy Gray is senior associate athletic director at Indiana University and director of the school's Mark Cuban Center for Sports Media and Technology. He said Indiana's athletic department has partnered with the Kelley School of Business to offer classes on taxes, contract reading and financial literacy for its athletes.
"We don't think that just the opportunity to make money is important to work with our students on," he said. "The educational aspect is also extraordinarily important. We partnered with the Kelley School of Business to make sure that we're providing the resources for student-athletes to be able to make good financial and business decisions as they are running their own small business—which is themselves."
Indiana last year struck a partnership with Opendorse, which offers a tool chest of resources to student-athletes looking for name, image and likeness opportunities.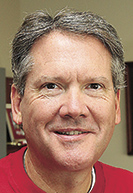 Fred Glass, an attorney at Taft Law, was IU's athletics director when the deal with Opendorse was finalized. He said he's interested to see how schools like IU and Purdue handle name, image, and likeness—and that, so far, they're doing well.
"The ability of universities and athletic departments to help student-athletes enhance their brand, and therefore be desirable places for them to go, is limited only by their creativity and willpower," he said.
"There's a lot of potential for missteps here, even for people who are relatively sophisticated—let alone freshmen, sophomores, juniors in college. So, I think it's totally within that mission of higher education to help kids to be ready to succeed in the world. Schools have a special obligation to help the student-athletes who have sort of suddenly and abruptly been put in position to enter into these kinds of agreements."
Purdue has a similar program to IU's, called Empower, that outfits athletes with professional resources like interview preparation and internship opportunities. The program is a partnership between Purdue athletics, the Krannert School of Management and software firm Inflcr—pronounced "influencer."
"The goal is to develop the most well-rounded student-athletes in the country and help student-athletes realize their platform and capabilities while being part of a prestigious, Power-Five institution," Peyton Stovall, assistant athletic director for student-athlete development, said in a May news release.
Ball State and Butler are also offering similar courses through their respective schools of business and athletic departments.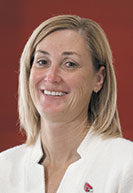 "It's about educating them with the tools that one would use in this space," said Beth Goetz, Ball State athletics director. "It's crucial to educate them on what our policy is and what the rules are, but real education is going to focus on how they build their brand and take those next steps."
Testing the waters
Across the country, hundreds of student-athletes have taken on partnerships. This includes more than a dozen athletes at Indiana University.
Just days after the NCAA announced its rule change, Stewart and football player Miles Marshall struck deals with food delivery service GoPuff for endorsements on social media.
On Aug. 20, Jackson-Davis announced his deal with Carmel-based Merchants Bank. Financial terms were not disclosed, but as part of the deal, Jackson-Davis will act as a brand ambassador, making public appearances and appearing in advertisements for the company.
The NCAA's name, image and likeness policy does not allow a student-athlete to receive a deal that lacks a quid pro quo—meaning students can't be paid just for being athletes; they are required to perform a service. The rules also prohibit an individual's athletic achievement from being a consideration in compensation.
Jackson-Davis, a junior and a Greenwood native, was a third-team All-American last season. He said he opted to partner with Merchants because of the "bank's commitment to our local community and its deep connections to IU and the state of Indiana."

'Wild, Wild West'
Several IU athletes are working with the Hoosier Hysterics NIL Collective, an entity that has spun out of the Hoosier Hysterics podcast that connects student-athletes with would-be business partners.
The initiative, created by Eric Pankowski and Ward Roberts, serves as a conduit for business deals, while also pooling money from businesses, donors and fans to help finance deals for smaller businesses or for the promotion of the Hoosier Hysterics brand.
The project has the backing of Dallas Mavericks owner and IU alumnus Mark Cuban, along with other prominent IU alumni.
"We are making NIL deals with signed Indiana University athletes, because we think that that's valuable for us and valuable for them," Pankowski said. "Right now, [name, image and likeness] is a bit of the wild, Wild West. Who knows what's going to happen in the future? But there are schools that are just running full speed, and we don't want IU to fall behind. So, we think that this can be helpful and we're pushing as hard as we can on it."
Other new ventures, including Barstool Athletes and Yoke Gaming, have popped up since early July as well. Barstool alone boasts thousands of student-athletes as part of its platform, although some schools, such as the University of Louisville, have told its athletes to cease those deals because the company doesn't comply with a statewide executive order on name, image and likeness that bans partnerships with gambling sites.
Barstool doesn't orchestrate deals with other partners like Hoosier Hysteria can, but rather aims to capitalize on social media cross-promotion and provides its athlete partners with some free merchandise.
Glass said all schools will likely experience some growing pains—particularly Purdue, Indiana and Ball State, which have strong marketability in the state. He, too, likened the situation to the "wild, Wild West."
"I think we just need to kind of buckle up and get through this period," he said. "after which, I think it will settle down and there will be some more industry standards and acceptable approaches."
Legends' Moroknek said he's hoping to strike a deal with athletes at Purdue University to allow them to have an opportunity to profit from custom apparel sales.
Because Legends can't work with the schools themselves to shore up deals for athletes, the firm plans to offer athletes an opportunity to sign a group licensing deal that would give the firm the rights to sell merchandise with their respective names, images and likenesses. Legends would pay royalties on all goods sold.
"That is what we are working towards. We want to get to a spot where, no matter what sport an athlete plays, you'll be able to get some type of merchandise with their name and number on it," he said.
Such an effort likely won't fall into place until the end of the year, at the earliest, he said. And even then, there will still likely be unknowns.
"We don't know if it's going to be a year-to-year deal that they have to re-sign, or if it will automatically renew unless they come in and tell us, 'No, I want out,'" he said. "The last thing we want to do is rush into anything—we want to make sure everybody's on the same page."•
CORRECTION: This story has been corrected to reflect the proper name spelling for Indiana University athlete Trayce Jackson-Davis.
Please enable JavaScript to view this content.