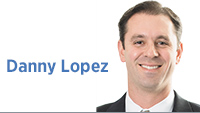 Ok, you lousy kids … . Listen up!
It's true, old curmudgeons like me are constantly taking young whippersnappers like you to task for your radical points of view, your lack of conventionality and your disinterest in the processes and institutions that have made America the greatest country on earth. And maybe you're just itching for the chance to prove your worth. Well, I, for one, am listening.
Back in May, Morning Consult surveyed Gen Zers (Americans born between 1997-2012) aged 18-21 on their views and habits, and the results, while not surprising, reinforced what every older generation always fears—the times are a-changin'. Fast.
Consider some of the more eye-opening results from that research:
◗ By a wide margin, members of Gen Z are far less likely than older folks to say that "being an American is important to their identity" (61% vs. 84%) and more than half disagree that America sets a good example in the world.
◗ The percentage of Gen Z that indicates a favorable view of capitalism (36%) mirrors the percentage indicating a favorable view of socialism (35%), in stark contrast, perhaps unsurprisingly, to Gen Xers and Boomers.
◗ Gen Z adults list climate change (60%) and racism/discrimination (58%) among the most significant threats currently facing the nation, compared with issues like global unrest, national debt and even political turmoil that are more important to older voters.
◗ When it comes to trusting institutions, far fewer say they have very much faith in police (56% for Gen Z vs 72% for others), religious leaders (43% vs 52%) or even the military (68% vs 81%).
◗ About 49% of Gen Z adults get their news on social media, while another 13% get their news from online sources or podcasts. A majority of respondents indicated they are on YouTube every day.
Perhaps none of this surprises you, reader. Some of it is fairly intuitive and not unique to this batch of young adults, although there is little doubt that such precipitous gaps present real cause for concern. The skepticism, distrust and general apathy expressed by Gen Z adults—the generation poised to become the most wealthy, diverse and educated in our nation's history—should set off alarms for us all and push us to embrace those core values of civility and faith and optimism that define the American experience.
But maybe that's just the kick in the pants we all need to be better, to think differently about how we engage young leaders. Maybe, in the end, it's the wake-up call we need to build upon and improve the institutions and ideals that have made us great—capitalism and free markets, for example—rather than allowing them to be torn apart or abandoned by increasing generational polarization.
So, for starters, it is incumbent upon those of us with influence and authority in this state to be inclusive, give young people a seat at the table, and ensure that their voice and concerns and priorities are reflected in the discourse of the day. The notion that we know better, while in some cases true, is not license to disregard or dismiss.
And if history has taught us anything, it's that the priorities and passions of our young people will, like it or not, become the issues that in some form or fashion define our nation's future.
We would be wise to take them seriously now.•
__________
Lopez is senior vice president and chief of staff at Strada Education Network. He previously served as Gov. Eric Holcomb's deputy chief of staff and chairman of the Governor's Workforce Cabinet.Send comments to ibjedit@ibj.com.

Click here for more Forefront columns.
Please enable JavaScript to view this content.