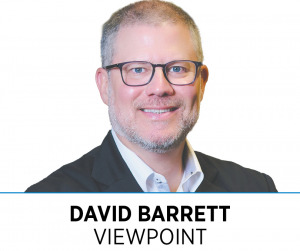 With 72% of extremely low-income Hoosiers spending more than half their income on housing, Indiana is the Midwestern state with the highest housing-cost burden for the lowest-income residents.
When you're housing-cost burdened, meeting other basic needs—education, health care, food security, transportation—and accessing opportunities for economic mobility simply aren't possible. If having a safe and stable home is foundational to stability and well-being, the health of our neighbors and strength of our community rely on public-private partnership to address gaps in quality affordable housing.
To work toward meeting this demand, affordable housing developers must focus efforts on acquiring, rehabilitating, maintaining and preserving affordable housing. In 2021, the Glick Housing Foundation acquired seven affordable housing properties in Indiana totaling 1,100 units, preserving their affordability rather than transitioning these units to market-rate housing. Glick has focused on improving the resident experience through property upgrades and increased resident success services, including working to create hunger-free communities and increasing access to early childhood education.
The Indiana Housing & Community Development Authority—a key partner for projects like this—published its draft policy of the 2023 Multifamily Tax-Exempt Bond Volume and Affordable and Workforce Housing Tax Credit. IHCDA anticipates $125 million in bond volume and $6 million in Affordable and Workforce Housing Tax Credits to be available for 2023. The current draft states IHCDA will not accept applications for preservation of existing housing using 4% low-income-housing tax credits. This focus on new development is shortsighted. So, what are potential solutions?
Traditionally, Indiana Finance Authority has allocated 20% of Indiana's $750 million in private activity bond volume to multifamily housing. IFA has the authority to—and should—reallocate a greater percentage of this overall bond volume to multifamily housing as an area of dire need. Because total bond volume is driven by federal population calculations and set by Congress, this is the only way to secure additional funding unless Indiana's population grows substantially, or changes are made to federal legislation regarding tax credit allocation.
IHCDA should also consider amending its draft policy to accept applications for preservation of existing housing. There's public pressure to create new affordable housing—and that's certainly important—but it must be done in conjunction with preservation of our existing housing stock. In 2020 and 2021, Indiana lost more affordable units than were produced due to the expiration of low-income-housing tax credits.
IHCDA's proposed policy would remove another tool that's essential to the preservation of these affordable units. Without the ability to leverage tax credits to preserve existing affordable housing, there will be no way to meet the community's housing needs.
Philanthropic organizations can catalyze efforts to meet community demand for affordable housing, too. Providing gap funding on existing deals as "soft funds" is one of the most effective solutions. Additionally, philanthropy can, through "impact investing," provide equity and capital at a very low cost that allows for underwriting of lower rents. Together—as developers, elected officials, state agencies and philanthropic leaders—we must advocate for affordable-housing-friendly policy, fill funding gaps, and think creatively about solutions. Our city has a tradition of highly effective public-private partnerships that have produced results—results that have dramatically improved the quality of life. There is no greater need for our lowest-income residents than a safe, stable place to call home.•
__________
David Barrett is chairman, president and CEO of the Gene B. Glick Co. and chair of the Glick Housing Foundation.
Please enable JavaScript to view this content.