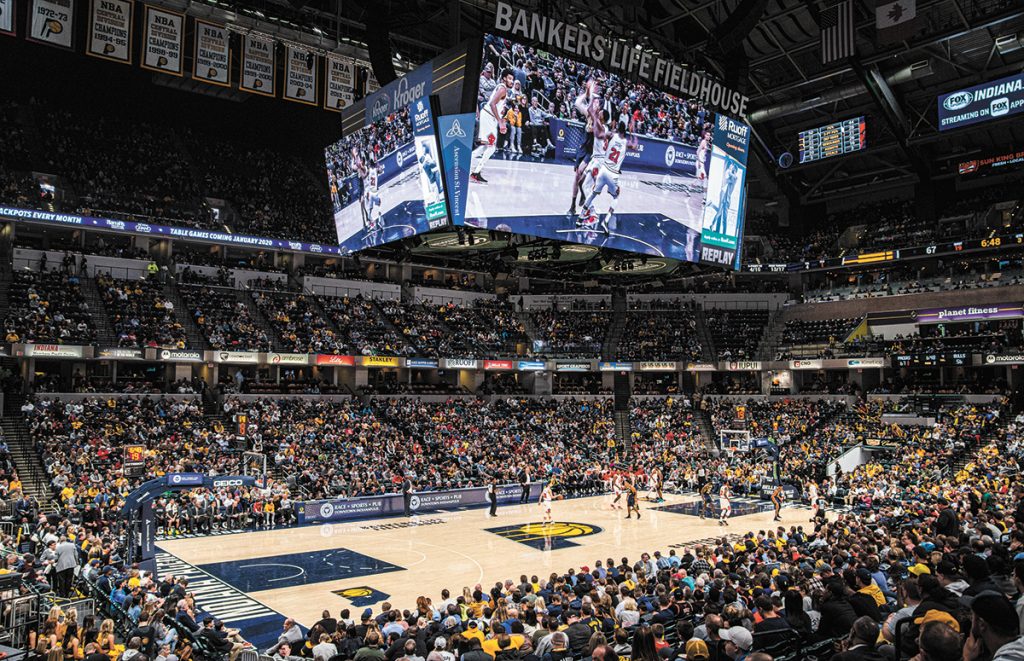 NBA and NFL teams—including the Indiana Pacers and Indianapolis Colts—will face a considerable financial hit if they are forced to play with no fans in the stands, but it won't knock teams in either league into the red.
Thanks to their massive broadcast contracts, the Pacers and Colts could play in empty stadiums and still make a tidy profit.
And that's certainly better than not playing at all during the coronavirus pandemic.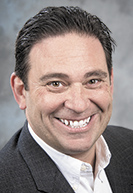 "No games means no TV money, and that's a much bigger loss than the ticket revenue," said Larry DeGaris, director of sports marketing at the University of Indianapolis.
But the minor league Indianapolis Indians baseball team and second-tier Indy Eleven soccer team would be in completely different ballgames, as neither of the teams or neither of their leagues has a substantial broadcast contract.
Uncertainty remains about all of the leagues' seasons.
The NBA suspended its current season and has not said when it will resume—although team presidents met Thursday and emerged with the belief that there are still ways to resume the season, likely in empty arenas.  There are similar conversations within the NFL, which expects to kick off its regular-season schedule in September.
Officials for the Pacers and Colts declined to discuss the issue, as did the NBA and NFL.
The NFL has more time to draw up a game plan, but it's almost certain there will be some impact in the fall—and quite possibly beyond. A number of health experts have said mass-attendance sports and entertainment events will be the last part of society to return to a semblance of a pre-coronavirus normal.
People in arenas and stadiums are packed tightly together, not only when seated but also when entering and exiting the venue and at concession and merchandise areas. Bathrooms, corridors, elevators and stairways are also a major concern for social distancing.
Even people in luxury suites are tightly grouped in confined areas. And the yelling, cheering, high-fiving and hugging common at games could be particularly dangerous for the spread of the highly contagious disease.
Although many governors—including Indiana Gov. Eric Holcomb—are either loosening or planning to loosen stay-at-home orders, it's not clear that large numbers of fans would eagerly return to the stands until a vaccine is available—something health experts say could be 18 months away.

In fact, a recent poll conducted by Seton Hall University's Sharkey Institute showed 72% of Americans said they wouldn't attend games unless a coronavirus vaccine is proven effective.
"There's going to be a lot of hesitation by people in terms of going back to big sporting events. Social distancing is extremely difficult to do in the stands," DeGaris said. "This isn't going to be a short-term issue. There's good reason to believe this is still going to be a real challenge for sports teams stretching into the fall and perhaps beyond."
Strong position
Playing the games themselves would require an extensive testing regime for players. If that challenge can be overcome, the NFL and its teams are in the best shape to survive while playing with no ticket-buying, popcorn-munching and beer-drinking fans in the stands. The league has long had the biggest television package among all North American sports leagues.
CBS, NBC, Fox and ESPN ponied up a combined $39.6 billion to broadcast NFL games from 2014-2022. With other deals added in, the NFL generates $5.5 billion in media-rights fees annually, which is divided equally among the league's 32 teams.
The size of the NFL's broadcast deal has doubled in the last decade, which helps assure all teams, even those that struggle to draw fans, still make a profit.
The growing TV revenue means ticket and other ancillary stadium revenue has become less significant to the teams' finances—although that doesn't mean it's insignificant.
An analysis by the research firm Statista shows the percentage of NFL teams' revenue that comes from ticket sales has consistently declined over the last decade, dipping from nearly 21.5% in 2010 to just under 15.5% in 2018.
The Colts scored a whopping $104 million in profit last season, according to Forbes. The team had $59 million in ticket revenue. Of that, sports business experts said, $15 million to $30 million is profit.
This year, even subtracting revenue from parking, concessions, in-stadium merchandise sales and in-stadium sponsorships, sports business experts estimate the Colts could still turn a $50 million to $75 million profit—without selling a single ticket.
"Yes, the NFL will take a hit if they're forced to play before diminished crowds. But even if they play in empty stadiums, unquestionably they're still going to make considerable money," said Patrick Rishe, director of Olin's Sports Business Program for Washington University in St. Louis, and founder and president of the sports consulting firm Sportsimpacts. "No NFL owner is going to the poor house."
Better terms
The NBA, too, has plenty of motivation to play games—even in empty arenas. The world's top professional basketball league wasn't always in such a great position to weather the type of storm it now finds itself in.

As recently as the 2010-2011 season, NBA teams counted on ticket sales for nearly one-third of revenue. Other game-day revenue made filling the stadium crucial. And a number of the league's 30 teams—especially those in small markets—registered either small profits or annual operating losses.
But a nine-year, $24 billion TV deal that took effect starting with the 2016-2017 season, along with improved revenue sharing among all teams and a growing pot of money generated from markets in Europe and Asia, has significantly bolstered the fortunes of all NBA teams. Those changes have arguably been the most beneficial to small-market teams like the Pacers.
According to Forbes and a number of other sports business experts, the Pacers and other small-market NBA teams turned the corner on profitability in the 2013 to 2014 time frame. Slowly, the percentage of team revenue from ticket sales declined to just above 22% during the 2018-2019 season, according to Forbes.
The Pacers, like most of the league's small-market teams, rely less on ticket revenue than the league average. The Pacers generated $243 million in revenue in the 2018-2019 season, and 13.2%—about $32 million—of that came from ticket sales, according to Forbes.
The Pacers could likely still make money playing in an empty arena, though their margins are much thinner than the Colts'. During the 2018-2019 season, the Pacers netted $55 million, according to Forbes. The team's profit has nearly doubled since the NBA started cashing in on its most recent TV deal.
"The revenue pie for these teams is going to be smaller," DeGaris said. "It's all a matter of making the best of a bad situation. And the NFL and NBA are in a strong position to do that."
Fortunately for professional sports teams and leagues now facing the realities of the pandemic, media revenue has grown far faster than ticket revenue over the last decade.
"There continues to be an almost unquenchable thirst for live sporting programming among broadcasters, so the price of media deals continues to go up quickly," Rishe said. "Ticket revenue grows more slowly. You can only squeeze the fans so much."
The pandemic has only exacerbated the demand.
"With everyone stuck at home, sports leagues and teams realize viewership for live sporting events would be through the roof right now," DeGaris said. "There's a real pent-up demand now, so [sports leagues and teams] are eager to get in front of their fans any way they can."
More to lose
The Indianapolis Indians are in a much more difficult spot. The Tribe's season—like that of all baseball teams—has been postponed indefinitely. And playing in an empty venue would seriously jeopardize the franchise's 44-year streak of profitability.
The Indians have more to lose than most minor-league teams. For more than a decade, the Indians have been among the top minor-league teams in the country in attendance, drawing about 650,000 fans to 70 or so home games annually.
In recent years, the Indians have managed a low-seven-figure annual profit. The vast majority of revenue is generated through ticket sales and other in-stadium sources.
Last season, the team generated $6.6 million of its $14.7 million revenue through ticket sales and suite rental alone. Concession sales added another $2.8 million. And without in-stadium sponsorship revenue, the $4 million-plus the team scores in advertising revenue would also take a big hit.
Even if the team is spared part of the $5 million it spent on stadium operations last season—as it would surely be cheaper to play games with no fans—the Indians would still have difficulty covering costs.
Major League Baseball teams pay the salaries of the players of their minor-league affiliates. Still, sports business experts say most minor league teams would lose a significant sum playing in empty venues, and there have been no discussions about MLB teams' subsidizing minor league teams to cover stadium operations.
"From Minor League Baseball's perspective, playing in front of no crowd doesn't benefit anyone because we rely so heavily on ticket and other [in-venue generated] revenue," said Indians President Randy Lewandowski.
The Indians "remain hopeful we'll be able to play some games this summer," he said. "We're working through some different scenarios so we can be prepared to play under different circumstances."
Lewandowski said Indians officials are starting to "run the numbers" to calculate how many fans in the stands the team would need to cover operating costs.
Last season, the Indians averaged 8,600 fans per game. In 2018, the team averaged more than 8,800, and Victory Field has a capacity of just more than 14,200. Almost certainly, seating in the popular lawn area would be significantly reduced or eliminated due to the coronavirus.
"We can make it with diminished crowds that would be needed to accommodate social distancing," he said. "We're still working to figure out exactly what that threshold is."
The Indians season was set to start in April and end shortly after Labor Day. Lewandowski said minor league officials and teams are discussing whether to extend the season "deeper into September."
"Certainly, this year we'll have a shortened season," he added.
Lewandowski, who is starting his 27th season in the front office, said he never planned for or even imagined a scenario like the one he and his staff are facing.
"We never, ever thought of a worldwide pandemic essentially shutting down the entire economy," he said.
The Indy Eleven also generates only a small amount of broadcast revenue.
"Game-day and in-stadium revenue is a very important component to our club," a team spokesman said.
Indy Eleven CEO Greg Stremlaw, who sits on the USL's Executive Competition and Strategy Committee and has been appointed to the COVID-19 National Task Force for Sport, and other team executives are formulating plans.
"We continue to model out how a season might look," the spokesman said. "Clearly this is a fluid situation, but we remain committed to working towards how the season can be resumed across this country."
The little guy
Some professional sports teams applied for and were granted federal aid from the Paycheck Protection Program. The L.A. Lakers received $4.6 million in coronavirus relief. This week, the team said it returned that money when it realized smaller businesses had not received any of the funds.
It's not clear whether the Pacers, Colts or Indians received any PPP funds. While major league teams have been discouraged from taking the money, one sports business expert said "minor league franchises most certainly could be helped by the stimulus package. They represent a legitimate need." But it wouldn't be enough to stop the bleeding caused by a full season playing without fans.
Teams aren't the only ones that will be hurt if seasons are shortened or canceled or games are played without fans.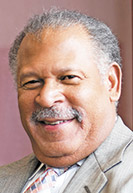 "There are tens of millions of dollars in economic impact at stake in this city alone with respect to sporting events," said Milt Thompson, president of local sports marketing and business firm Grand Slam Cos. "A lot of entities are going to take a haircut."
Rishe pointed out that "thousands of game-day employees" work at every major sporting event.
Putting on an NBA game requires 1,500 to 1,800 workers, he said, and an NFL game requires up to 3,500 game-day stadium workers. The Indians and its contractors employ 100 to 200 game-day employees.
"If the games are played in empty venues, there's still plenty of money to be made for the leagues and teams," Rishe said. "It's the little guy that's going to take the biggest hit."•
Please enable JavaScript to view this content.