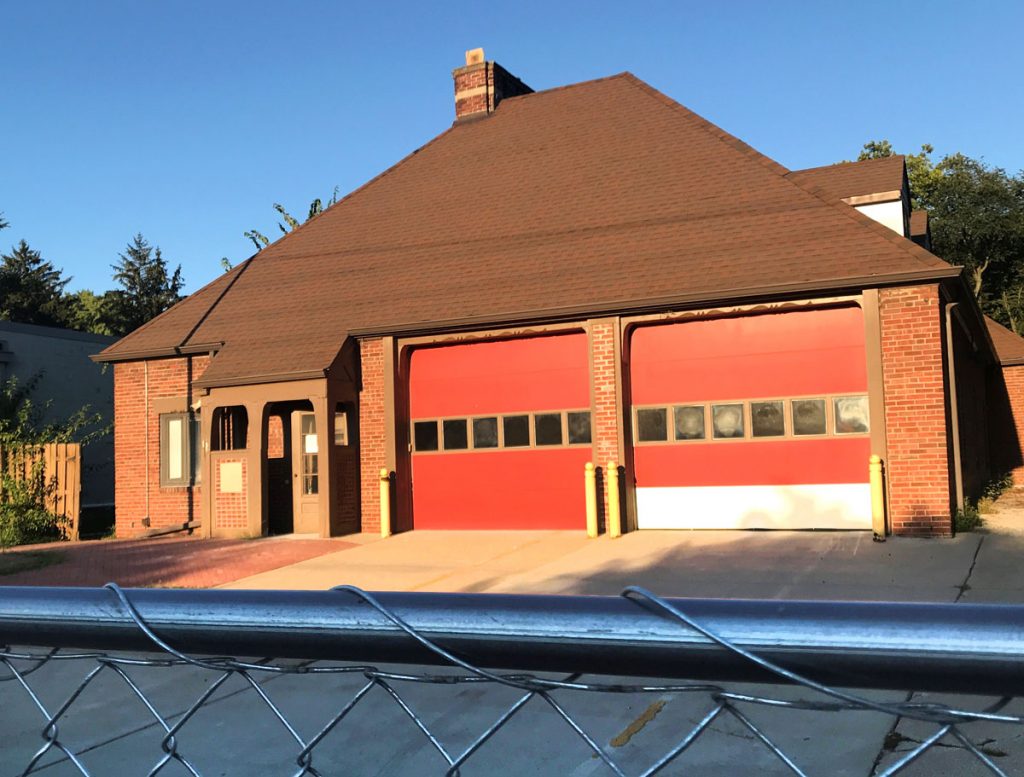 A developer with plans to renovate a former firehouse in Butler-Tarkington as a commercial building says he hopes to move forward on the project by year's end, following many months of delays and planning.
Antone Najem, principal of  Indianapolis-based Third Street Ventures, received approval earlier this year from the city's Metropolitan Development Commission to redevelop the former Fire Station No. 16 at 5555 N. Illinois St. for commercial use.
But work on the site has been slow as Third Street solidifies financing and the design for the project.
"With any kind of project like this, doing it right … working with the neighborhood and getting the support (we need) is really important," Najem told IBJ. "That's where we are right now—taking time to get the design right and the mix of potential tenants right, before we finish it out."
In July, permits were approved for non-structural interior demolition in the 4,000-square-foot building, which allowed for the stripping of walls, ceilings and floors.
Third Street has hired two Indianapolis-based firms to work on the project: Burnside Builders as the contractor and Blackline Studio as the architect.
Najem paid $400,000 for the building after his proposal was selected by a city review committee in February 2017. The firehouse was decommissioned by the city in mid-2016 as part of a department-wide restructuring.
But the project was delayed for nearly two years, as Najem worked with neighborhood residents to ensure the development had their support.
Pushback from a neighboring property owner, 21st Amendment Liquors owner Jim James—whose proposal was declined by the review panel—also caused delays.
James, who owns the liquor store immediately to the north and land directly east of the station, opposed Najem's plan, which called for a restaurant with a bar. James' proposal also called for a restaurant and bar at the site.
The MDC delayed a decision in the matter from December 2018 to February, after James was unable to attend the commission's meeting on the topic due to an illness. Najem's project was approved unanimously by the commission at the February meeting.
The developer said he is open to multiple options for the building. A restaurant is still a possibility, he said, but office or retail uses also could work for the building.
The building will have limited parking—nine off-street spaces.
Najem said he hopes to move forward with the project by the end of the year, but said he "doesn't know yet" the timeline for its completion.
Please enable JavaScript to view this content.