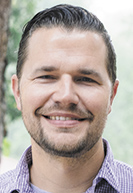 Fast-growing Fishers-based software company Formstack has landed a $425 million growth investment—by far the largest single capital raise by an Indiana-based technology company in the state's history, according to Indianapolis-based TechPoint, a not-for-profit that supports the state's tech industry.
The previous record was set earlier this year by Indianapolis-based Greenlight Guru, which secured $120 million from JMI Equity in June.
Formstack, which offers a digital platform that allows customers to create paperless forms, documents and collect online signatures, announced the cash infusion Thursday.
The equity investment is led by PSG, a growth equity firm with offices in Boston, Kansas City, Missouri, and London, and by Silversmith Capital Partners, a growth equity firm based in Boston. PSG made its initial investment in Formstack in 2018, while Silversmith is a new investor.
The amount of the investment dwarfs any others secured this year by other Indiana tech companies. The next largest investment was announced in April—a $240 million investment in ActiveCampaign, a Chicago-based marketing technology company with a significant Indianapolis office.
Formstack CEO Chris Byers said the size of the investment reflects, in part, the potential growth that the company sees ahead.
"We just see an enormous opportunity in the market to continue to grow," Byers said. "We see a $128 billion addressable market."
Just prior to PSG's initial investment in 2018, Byers said, Formstack had annual recurring revenues of $10 million. Revenues are now more than $50 million, and Formstack is on track to hit $100 million within the next few years, Byers said. Formstack has also completed four acquisitions since 2018.
Formstack, which launched in 2006, has landed on IBJ's Fast 25 list of fastest-growing privately held companies for five of the past six years. (It did not make the list in 2019.)
As part of the deal, Silversmith Managing Partner Jim Quagliaroli and PSG Senior Associate Andrew Heim will join Formstack's board of directors. PSG Managing Director Tom Reardon is already a member of Formstack's board. Byers declined to disclose terms of the funding.
"We are thrilled to partner with Chris, his team, and our friends at PSG as the company continues to rapidly scale," Quagliaroli said in a written statement.
Formstack currently has 260 employees, about 60 of whom are based in the Indianapolis area. Byers said the company is continuing to hire across multiple departments, including engineering, marketing and sales, and expects to have "well over 300" employees next year.
Formstack has operated as a remote-only company since 2012, which Byers said should help the company reach its hiring goals. "We can continue to accelerate hiring remotely all over the world."
The company has more than 238,000 users at more than 25,000 organizations worldwide, including Cleveland Clinic, the National Hockey League, Netflix, Twitter and Butler University, among others.
The company sees the international market as a big area of potential growth for 2022, Byers said.
Currently, about 25% of Formstack's customers are outside of the U.S., with concentrations in western Europe and the Asia-Pacific region. That's the case, Byers said, even though the company hasn't really done a marketing push in those areas, and despite the fact that its core product is available in English only. (Formstack customers can currently create forms in 30 different languages for their end users, but those Formstack customers must know English to use the company's core product.)
Among other initiatives next year, Formstack plans to roll out versions of its software in different languages, and customized to particular markets. Byers singled out Japan as a target. That country already has some Formstack users, Byers said, but "we see an opportunity to really accelerate that" once Formstack launches a Japanese-language version of its software.
Please enable JavaScript to view this content.