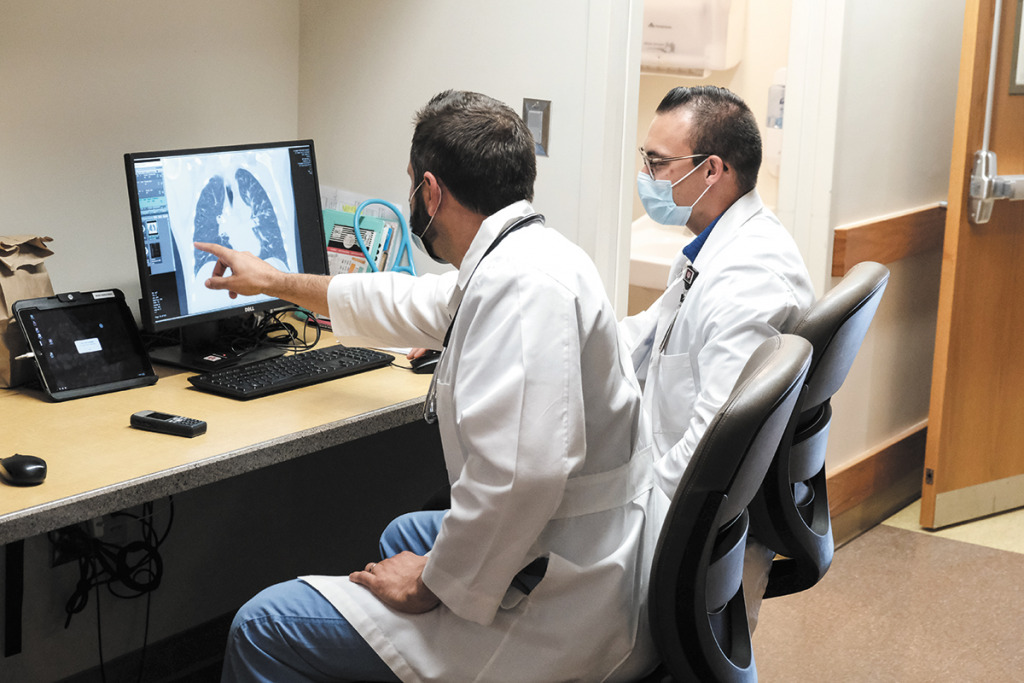 Indiana's death toll from COVID-19 keeps crashing through barriers. It hit 1,000 in April, 2,000 in June and 3,000 in August. With no vaccine yet, the virus is doing what it does best: spreading as fast as it can to as many people as possible.
Now, as Indiana relaxes its restrictions on business reopenings, church gatherings, and gyms and fitness centers—with a few cities such as Indianapolis temporarily keeping more restrictions in place—what might the death toll look like in a few weeks or months? There are plenty of computer models out there to consult, over various time frames, with predictions ranging from moderate to eye-popping.
The Google and Harvard Global Health Institute's model predicts Indiana will rack up an additional 240 deaths in the two weeks ending Oct. 17, for a new total of 3,787.
The Los Alamos National Laboratory's six-week forecast predicts Indiana will hit about 4,000 deaths by Nov. 15.
The Institute for Health Metrics and Evaluation's model at the University of Washington in Seattle predicts Indiana's death toll could nearly double by the end of the year, to 6,779.
With all those predictions come lots of caveats, footnotes and asterisks. The models are frequently revised, and each tracks different time frames and makes different assumptions, making side-by-side comparisons nearly impossible.
But in the absence of a crystal ball, the forecasting models offer the next best thing: a rough guide for people to guess when they might get back to something resembling normalcy. And for all their differences, the models agree on one thing: Lowering our guard on social distancing, mask-wearing and other safety measures is almost certain to result in higher casualties.
The issue looms large in Indiana, where Gov. Eric Holcomb last month moved the state to Stage 5 of the Back on Track recovery plan. Stage 5 essentially lifts all restrictions, except for some social distancing requirements and regulatory conditions for larger crowds.
Modeling experts say many, if not all, of the national models took Holcomb's orders into consideration in revising their forecasts. The forecasts typically increase the potential number of infections, hospitalizations and deaths when legal restrictions on business openings and public gatherings are relaxed.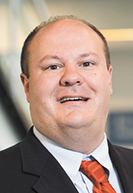 "The models definitely predict that, if we do away completely with all of the precautions that we've been taking, we'll see an exponential increase in infections this fall and winter," said Brian Dixon, director of public health informatics at the Indiana University Fairbanks School of Public Health. "And with the infections going up, we'll see an increase in hospitalizations and deaths."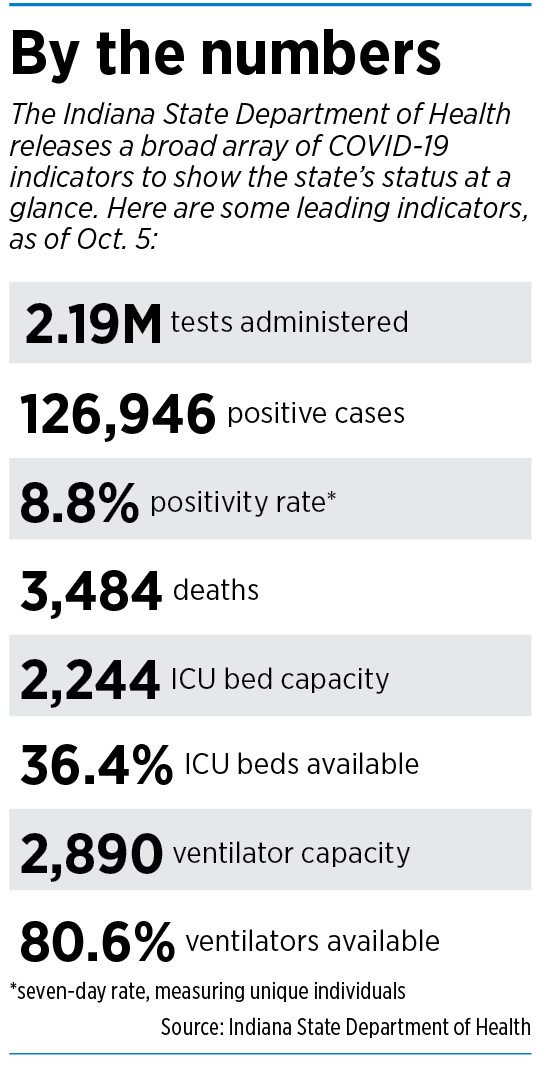 Looking ahead
In recent weeks, many hospitals have reported a leveling-off of admissions, following months of growth and a peak in early May. But now some hospital officials are wondering whether the state will see a second surge and peak, if people drop their guard and start gathering in tight groups in bars or restaurants or at indoor parties.
Across central Indiana, health officials are keeping a close eye on forecasts to try to figure out how many beds, ventilators and intensive care units to set aside for COVID-19 patients. They want to know if another surge in hospitalizations is coming, and, if so, will it be as big as the one in March and April, when some hospitals had dozens of infected patients under their roofs?
Some hospital systems, such as Indiana University Health, say they are not letting their guard down.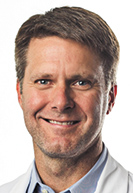 "We're trying, across our system, to prepare as if it would be two times as bad as it was back in the March-April time frame," said Dr. Chris Weaver, an emergency physician and senior vice president for clinical effectiveness at IU Health, the state's largest health system, with 16 hospitals. "That's the preparation we're trying to make, although we're not making any such prediction."
The concerns are not unfounded. The number of people in Indiana hospitals with COVID-19 has climbed in recent weeks, and hit 1,138 on Oct. 5, the highest since May 28. The seven-day average for COVID-19 hospitalizations is at its highest since June 4.
At downtown's Methodist Hospital, the state's largest hospital, IU Health officials say they are pulling out the stops to prepare for a worst-case scenario of hundreds of COVID-19 patient admissions. In the spring, the hospital converted whole floors into COVID-19 units. Even though hospitalizations have leveled off in recent months, Methodist has drawn up plans to covert more units to critical care if needed, with special machinery and medicine to care for the sickest patients.
"We've had months to work on these plans, as far as standing up areas of the hospital and converting to critical care if we have to," Weaver said.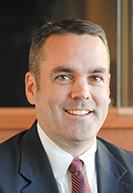 Community Health Network said it is preparing for a second surge, based on outside models and its expectations that people will drop precautions in the cold months, when they are indoors, and during the holidays, when families and friends gather.
Dr. Patrick McGill, Community Health's chief analytics officer, said the system stopped making internal forecasts in the spring, and handed that task over to outside research institutions such as the Fairbanks School.
"We're putting together surge plans on how we will prepare ICUs and ventilators and everything else," McGill said. "But you know, when you're looking at different models across the country, some show a definite second wave and others don't. … So it's a situation where you prepare for the worst and you hope for the best."
Officials at Ascension St. Vincent also girding for an increase in cases, though they say they are unsure what to expect.
"I think, as it gets cold, we definitely need to be ready for an increase in cases," said Dr. Stephen Swinney, chief clinical officer for Ascension Indiana.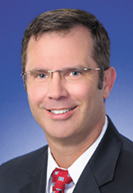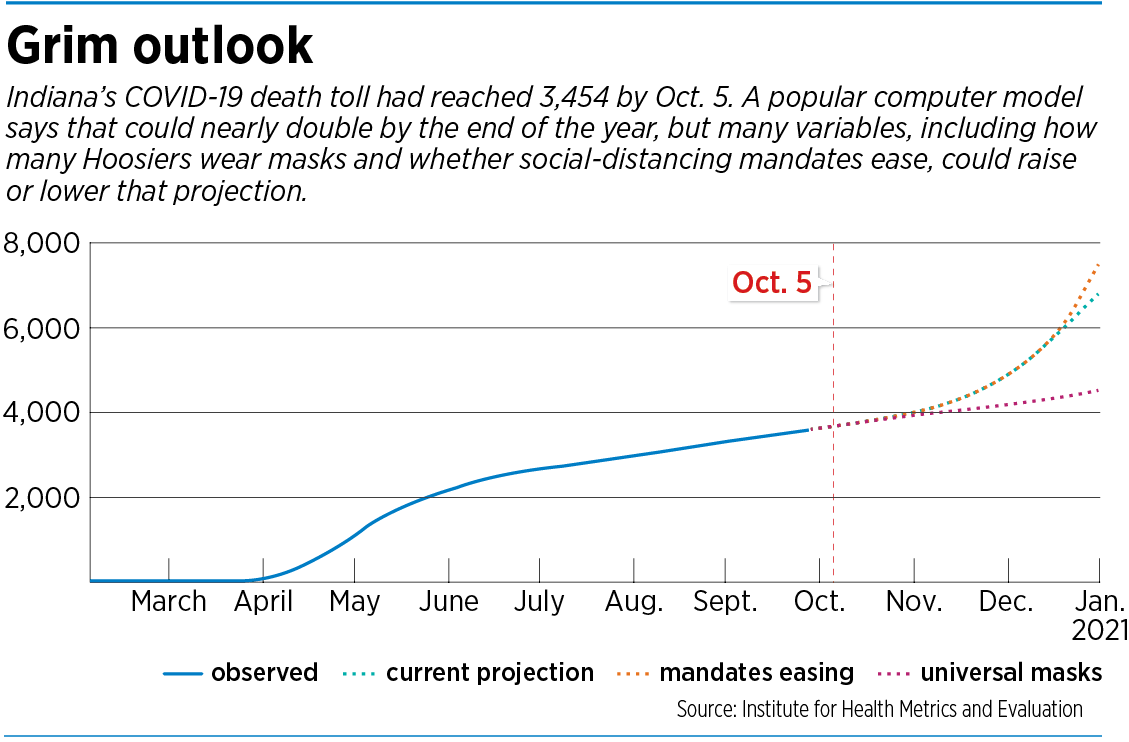 Making assumptions
So why is it so hard to get a clear prediction on whether a surge is coming, and, if so, how bad it will be?
The answer, experts say, is that the models are only as good as their assumptions. It's impossible to predict for certain how many people will stop wearing masks or will cast aside appropriate safeguards and attend large parties or hold large Thanksgiving and Christmas get-togethers.
Each model also reaches different conclusions on the characteristics of the virus and its "attack rate," or percentage of exposed people who become infected; the "doubling time," or the time it takes for the number of cases to double in a certain area; the "hospitalization rate," or the percentage of people who will get sick enough to require hospital care and those who will be so sick they will need a ventilator.
Some experts say people will behave. Others are less optimistic. Many computer analysts and statisticians spend their entire career trying to make the right assumptions, and to predict a certain range of outcomes.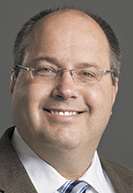 "I think everybody is assuming that you're going to see more indoor spread of this virus because it's getting colder and people are staying indoors," said Dr. Shaun Grannis, vice president of data analytics at Regenstrief Institute, a medical-research organization based in Indianapolis. But if cases and hospitalizations rise sharply, he said, Indiana might need to pull back and reinstate some restrictions.
Some models, such as the much-watched IHME at the University of Washington, use a combination of statistics and surveys to try to get the right answer, Fairbanks' Dixon said. He pointed out that IHME is factoring into its model some data from a survey asking people how often they wear a mask.
"And unfortunately, the individuals from Indiana who responded to the survey—only about a third said that they wear their masks all the time," he said. "And so they're using that data to project outward, to say, 'Oh, there's not many people wearing masks in Indiana.' And so I think that's why their numbers are higher than some of the other models that we're looking at."
The number of models across the country run into the dozens, many assembled by large research universities and government laboratories. Not all forecast down to the state level, and those that do offer different time frames, from a week to several months. That makes it hard for public officials to find a consensus.
Beyond that, there's the question of what the models are really designed to do.
"COVID-19 models aren't made to be unquestioned oracles," said an Oct. 6 report from FiveThirtyEight.com, a website that focuses on polls, statistics and computer models.
"They're not trying to tell us one precise future, but rather the range of possibilities given the facts on the ground. One of their more sober tasks is predicting the number of Americans who will die due to COVID-19."
That report assembled 14 models published by scientists to illustrate the possible trajectories of the pandemic's national death toll. The study did not reach a conclusion, other than to show that the models had widely varying forecasts. When asked to predict total U.S. COVID-19 deaths by Oct. 31, the forecasts ranged from 222,000 in the Los Alamos model to 240,000 in the U.S. Army model.
In between were forecasts offered by models at the University of California at Los Angeles, Northeastern University, Johns Hopkins University, the University of Texas and other institutions.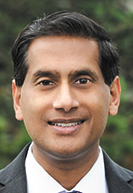 "Looking at multiple models is better than looking at just one because it's difficult to know which model will match reality the closest," the report concluded. "Even when models disagree, understanding why they are different can give us valuable insight."
Prepping for a surge
On the patient floors at Indianapolis-area hospitals, doctors and nurses are just trying to get ready for the next surge, no matter how big or long it might be. This time around, some say, they are better prepared than in the spring. They have more supplies and equipment on hand, and they understand the disease better from having treated patients for more than six months.
Community Health Network said it has more than 180 days of personal protective equipment—face masks, gowns and gloves—compared with just a week or two of the same supplies in the spring.
"So it's a huge leap from back then to now, which greatly relieves my concerns from that standpoint," said Dr. Ram Yeleti, the system's chief physician executive.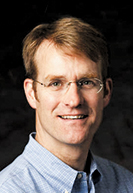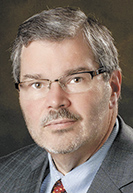 Franciscan Health's top medical officer, Dr. Chris Doehring, said he realizes people are suffering from pandemic fatigue, and are tired of wearing masks and frequently washing hands. When he looks at reports of people crowding into bars and restaurants, and attending college parties and large backyard barbecues, he said, his expectations of people behaving properly during a pandemic begin to sag.
"I don't have confidence in that at all," he said. "But again, at some point, we are moving forward with trying to reopen the economy, and people know what to do. It's up to them to do it."
Some public health officials say that, although the state is moving back into full reopening, it's the worst time to drop precautions.
"Until we get a vaccine, and we have a high level of uptake by the general population, this is not a time to be careless," said Paul Halverson, dean of the Fairbanks School of Public Health.
"What we know is, the virus is still in charge," he added. "And it is not a respecter of persons. It affects the young as well as the old. … Just because you're not 60 years old does not mean that gives you a license to go out and disregard this virus."•
Please enable JavaScript to view this content.