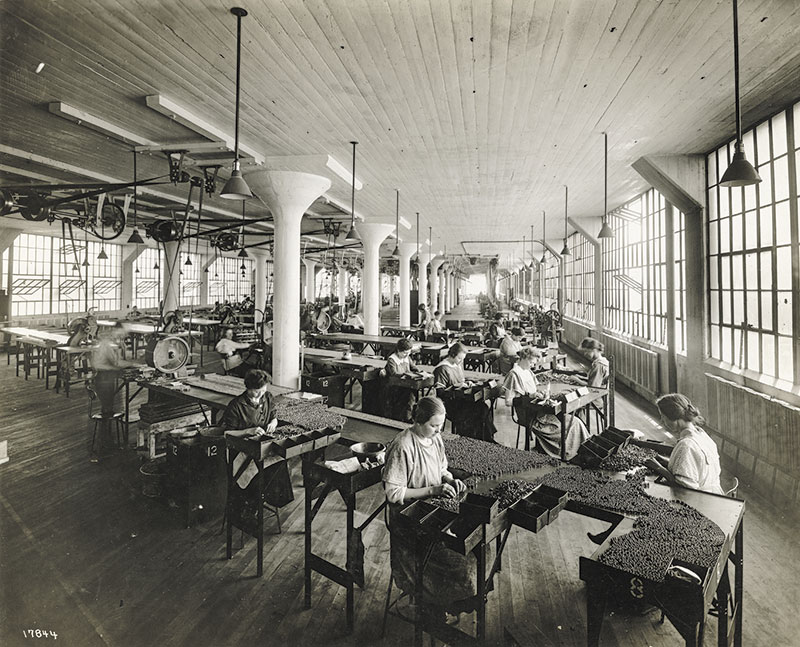 Experts are optimistic that the proposed redevelopment of the Diamond Chain property into a soccer stadium and commercial project will spur growth in housing and entertainment on downtown's southwest side.
But environmental and historical factors on what is now—and has been for more than 100 years—an industrial property also must be given consideration in the aggressive timeline set for development of Eleven Park.
The project by Indianapolis-based Keystone Group is expected to get underway as early as next spring, after Diamond Chain permanently closes, with work on the stadium portion of the project concluding in time for Indy Eleven's home opener in spring 2025. The project's costs are likely to be as much as $1 billion—including $250 million for the stadium itself, which is expected to be largely publicly funded.
"Certainly, it is a very aggressive timeline, without a doubt," said Larry Gigerich, executive managing director of Fishers-based site selection firm Ginovus LLC. "You don't have … perfect conditions here, when we talk about a site like this; they're likely going to have some environmental issues to address."
The uncertainty over the property's environmental status comes in part because the Diamond Chain land has a history as old as Indianapolis itself, albeit through only a handful of uses.
A portion of the site was the city's first burial grounds, starting in 1821, with that land being named Greenlawn Cemetery in 1860, according to records from the Indiana Historical Society and research by DeeDee Davis, a digital scholarship services specialist at IUPUI's Herron Art Library.
The cemetery, which evenutally encompassed most of the nearly 18-acre site, included an area set aside for Confederate soldiers who died at the Indianapolis prisoner of war camp, with a monument erected in 1909 to honor those soldiers. (It was later moved to Garfield Park.)
While most of the Greenlawn graves were moved to the Crown Hill and Holy Cross cemeteries by the early 1900s, not all of them made it out before the site was sold for redevelopment in 1914—first as a baseball stadium for the short-lived Indianapolis Hoosiers of the Federal League and three years later as the manufacturing facility that still stands.
The Confederate soldiers' remains were moved in 1931, when a Crown Hill plot was dedicated for that purpose.
But records of other remaining graves had slipped through the cracks. In fact, multiple graves have been uncovered at the site over the years, often during expansion or remodeling by Diamond Chain, whose predecessor took over the site in 1917. The most recent discovery was in 1999, when two graves were unearthed as part of an effort to accommodate new machinery by lowering part of the facility's floor.
"The site itself is somewhat complicated," said Marsh Davis, president of Indiana Landmarks, a not-for-profit focused on preserving historic buildings across the state. "The remains were mostly relocated to Crown Hill, but some remnants of the cemetery are still present."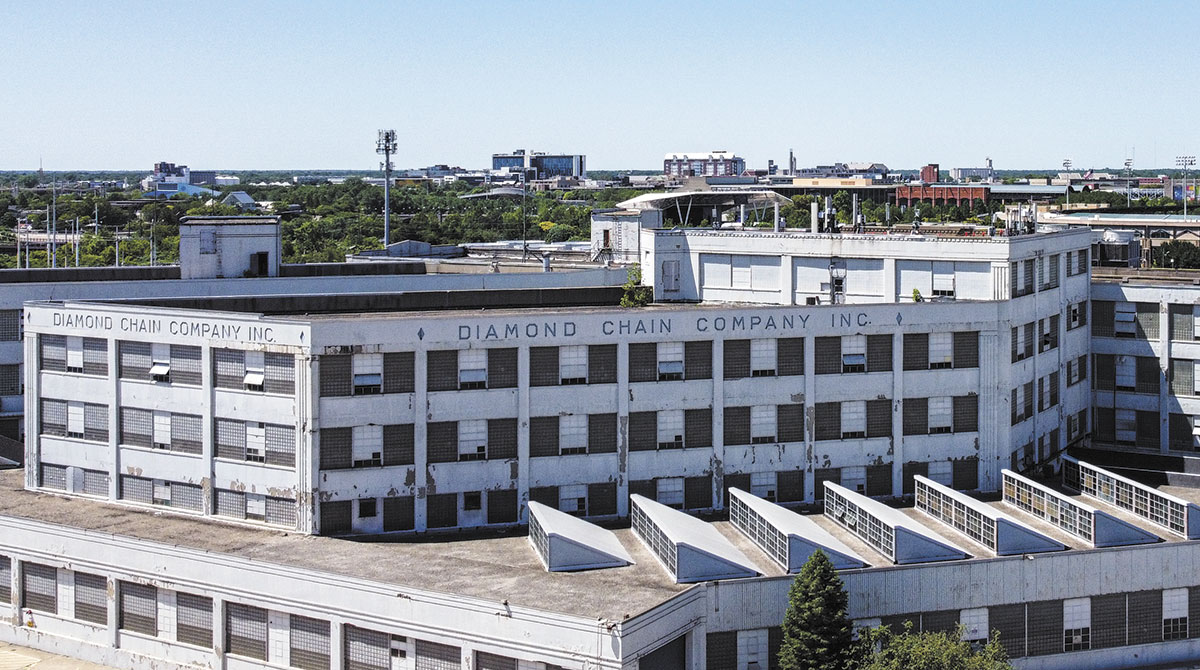 Not a big concern
Susan Sutton, director of access and preservation at the Indiana Historical Society, said she hasn't heard anyone express fear that the demolition of Diamond Chain will lead to a loss of city history. The society, in fact, oversees the preservation of the company's historical records; they were donated to the not-for-profit in 2011.
She said concerns linger that some remains are still buried beneath the property, but she said that's likely not grounds to stop redevelopment altogether. Additionally, she added, the project is perhaps a step in the right direction to keep people active in the downtown corridor.
"There are people who believe there may still be some grave sites that they missed when they moved the graves out of there, so I think, for some people, that may always be a bit of a sticky situation," she said. The project "does fit within the general manner [in which] things have gone up in that area of the city—they're keeping a lot of things that will be attractive to people, all within walking distance, which is saying a lot in car-loving Indiana."
When Indy Eleven and Keystone Group owner Ersal Ozdemir bought the property in 2021, his firm didn't have an opportunity to conduct extensive research and due diligence on the land—a standard practice for commercial real estate transactions—since the seller wanted to move quickly on the transaction.
Even so, Ozdemir said he's already accounted for site challenges, because he considers that for every project.
"Downtown is tough—I've never done a new development that did not have some environmental or site conditions" that had to be dealt with, he said. "There's that stuff all the time, and that adds another layer … and increases the costs."
The developer will be required to file city-certified plans for the property with the state Department of Natural Resources, since the project involves redevelopment of a former cemetery site.
Ozdemir said that the project's team of consultants, including stadium architect Populous, has indicated that two years is a "reasonable timeline to target" for completion of the soccer facility.
Davis said he also has contacted Ozdemir to offer Indiana Landmarks' help from a historical-preservation perspective.
"If preservation is a component of this project, Indiana Landmarks would be a willing resource," he said. "There's a lot of good precedent for the redevelopment of industrial sites into attractive amenities, so if that is possible at this site, I think it would be a wonderful development and could add to the appeal. The potential is there."

Looking forward
However, the existing structure is not expected to remain intact. Plans call for it to be razed to make way for office space, apartments, parking garages and a 20,000-seat stadium, along with retail and public spaces.
No one expects much—if any—pushback from the city about demolition. The site isn't designated historically significant, by either the Indianapolis Historic Preservation Commission or the National Register of Historic Places. Rather, it's much like other south-side industrial plats that have changed over the years, either into new housing or sports or event venues.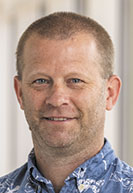 "I wouldn't expect any redevelopment to have to go back and re-create that history, since it's already been lost," said Doug Noonan, a professor of public and environmental policy at the O'Neill School of Public and Environmental Affairs at IUPUI. "I don't see [historical significance] as likely to factor into anything."
That's not to say those considerations aren't being made. Ozdemir said there are plans to incorporate the site's history into the new project.
"We plan to collect memorabilia that we can get access to and incorporate as much history as possible and will determine [the] best way to incorporate that into the project," he said, noting that Indy Eleven is itself a nod to the city and state's history with the 11th Regiment of Indiana Volunteers, who fought for the Union in the Civil War.
Noonan said the site is all but certain to require remediation work before construction can begin—something that's standard for most industrial site redevelopment.
"The environmental factor is … the piece I would worry about more than any historic preservation," he said. "… Because those things, when they do arise—and they're fairly common in downtown lots—tend to either add a lot of dollars or a lot of months to a project."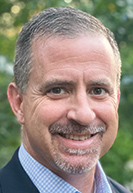 Joel Markland, president of Indianapolis-based BCA Environmental Consultants LLC, said state records show no record of a thorough investigation of the site's environmental quality, but that the Eleven Park project will certainly require one before construction starts.
"With the transfer of ownership, I would fully expect that there's already been or there will be an environmental investigation," he said. "… This is a brownfield—it's an underused industrial facility—and with that comes other issues.
"They don't put industrial facilities in nice neighborhoods, at least they didn't used to. So, you can solve an environmental-justice challenge, through redevelopment of a property like this, and bring new opportunities to a community that wouldn't have them."
Finding a remedy
Remediation of an industrial property can take months or years, depending on the size of the parcel and the extent of work required. For example, it took about 18 months to remediate the former General Motors stamping plant site on the western bank of the White River, across from the Diamond Chain site.
That work was led by Michigan-based Revitalizing Auto Communities Environmental Response Trust, founded in 2011 as part of a GM bankruptcy settlement. RACER Trust is responsible for cleaning up dozens of former GM properties and preparing them for redevelopment.
Just this week, RACER announced it would begin a four-month remediation of the former GM Delco plant in Kokomo.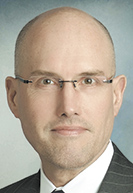 Bruce Rasher, development manager for the organization, said he doesn't think the Diamond Chain site's being a former home to a cemetery will play a significant role in the remediation process.
"I don't think that relocating burial remains will be a substantive environmental issue, but it is required under law," he said, adding that archaeological and cultural issues tied to the burial site can also come into play in some jurisdictions.
However, if graves are uncovered, city code requires all work to stop until they can be relocated and the remainder of the work area can be checked.
That's something Keystone officials say they are prepared for, with Ozdemir noting that testing has already occurred on part of the site, with no graves being uncovered. "If we do [uncover any], we will follow all proper procedures to relocate," Ozdemir said.
Instead, the focus is likely to be on groundwater and soil contamination, which are prevalent at former industrial sites.
Rasher noted that remediating any brownfield site generally follows common patterns.
A few of those components, he said, are steps Keystone has already taken or is in the process of doing, such as moving existing businesses and infrastructure, and addressing any concerns with the property's ownership or control.
He said the most expensive and time-consuming parts of such redevelopments come after that, through demolition and remediation work, followed by the finalization of project financing and engagement with the community to determine best uses for the property.
"Those costs add up and need to be financed in some way—typically, the government closes that gap," Rasher said. "From a societal standpoint, we are better off reusing existing" industrial sites like the Diamond Chain properties.•
Please enable JavaScript to view this content.