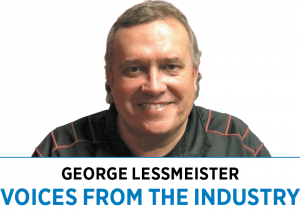 There is good news for business owners with help-wanted signs and job postings.
Hoosiers seeking unemployment must now show they're actively seeking employment to qualify for benefits. In addition, Indiana's federal pandemic unemployment benefits end June 19.
This signals a large pool of candidates coming to the marketplace in the next 30 to 60 days, which means we can all be very particular about whom we're hiring. We can review candidate criteria and find the perfect person with experience, availability, work ethic and expertise, right?
Unfortunately, that's not quite right.
While Indiana's unemployment rate spiked to 17% during the pandemic, it's now 3.9%. Our company is a national staffing firm specializing in hospitality. During the pandemic, our sector lost the largest number of jobs. Luckily, our team was able to shift business into sectors with high demand for temporary workers, which allowed our gig workers to gain experience.
Our national contracts over the past year expanded to include warehousing and distribution, hospital service, universities and more.
In turn, our temporary workers expanded their resumes by transitioning their skill sets into these areas.
While businesses think they can be choosy with new hires, job seekers can and will be choosy, too. Job seekers have a lot of choices right now.
So, what do workers want?
A good hiring experience. Too often, we hear the stories from our temp workers. They see the help-wanted signs, go inside to apply, fill out the application and never hear back.
If they get to meet with a hiring manager, they never hear back.
If they're not hired, they're never told why (never hear back).
These job seekers will not return to your business, and they'll probably tell their job-seeking friends about the bad experience.
Respect is a two-way street; if you want to get it, you've got to give it.
To know the process. The hiring process reflects your business, brand and culture.
When job openings are posted, have a hiring process in place and communicate it to your staff. They might be able to help recruit team members.
When job applicants call or stop in, be sure the first team member a job seeker speaks with can communicate the process.
If someone is not hired, get back to that applicant and share why. An email or letter works well. Simply acknowledging that someone applied, with a thank you, speaks volumes for your business.
Cross-training opportunities. We polled our gig workers in March on a variety of topics after their pandemic experience.
Among the top lessons learned: Workers told us they appreciated being able to expand capabilities, knowledge, expertise.
Even if a job candidate does not have experience in one particular area, evaluate the soft skills during the interview process. Does the person's on-the-job experiences working with people apply to the job opening, and can the applicant quickly be trained to make an impact?
To be on your team. A May estimate shows some 116,000 job openings in Indiana.
As the hospitality industry continues to reopen, more and more staff are needed to fill jobs, from restaurant host to banquet servers to hotel front-desk teams.
Great service can make or break your business. Look for the people who want to be part of your team, do a good job and focus on customer service.
Skills can be transferred. On-the-job attitude is priceless.
Investment and appreciation. Our Seattle team is working with a hospitality client that recently opened and needed to hire staff. The client asked us what would help make successful hires. Our response: a good wage.
The client agreed and has been able to staff up in a tough market similar to Indianapolis'.
Investing in staff also means showing appreciation through training and taking an interest in future careers and jobs. A 2018 Workforce Learning Report shows a whopping 93% of employees would stay at a company longer if it invested in their careers.
Let people learn and help them grow to their potential.•
__________
George Lessmeister is CEO and founder of LGC Hospitality, a national staffing firm headquartered in Indianapolis.
Please enable JavaScript to view this content.