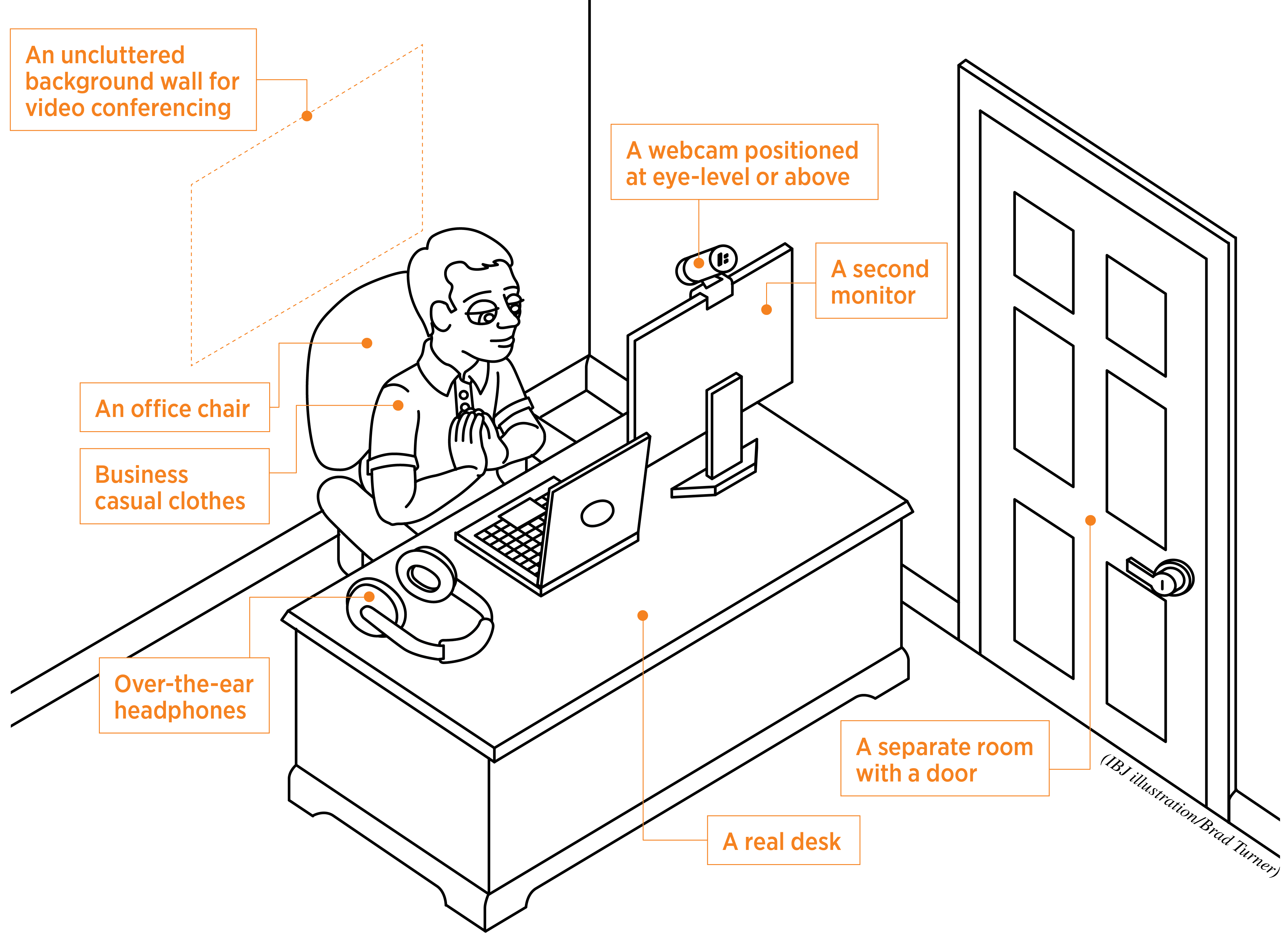 Todd Richardson, CEO of Edge Mentoring, is an expert on the subject of remote work. But even he was blindsided by the coronavirus, which is forcing millions of formerly office-based employees to flee their cubicles and quickly set up shop at home.
"You think you're a pro until curveballs are thrown," Richardson said. "Then you realize that, while you're maybe a quarter of a step ahead of everyone else, you're still about 10 steps behind."
The problems started when his internet unexpectedly slowed down. That's a big deal, because for years he's overseen a worldwide team of employees in multiple time zones and continents. During the pre-pandemic days, his wife went to work every day and his four kids went to school, allowing him to do his job in monastic solitude. And with no one else using the internet, he enjoyed seamless video links.
"The only thing you have to wrestle with is whether the dog's going to bark or the cat's going to jump on your lap during a videoconference," he said.
Not so these days. His spouse and kids are all home, eating up bandwidth with office work, remote-learning programs, Netflix downloads and video games.
"I haven't had a videoconferencing problem in years, but just recently I've had my first issues with latency and digitized voicing and pictures," Richardson said.
Such travails are just one of the hassles encountered by America's new legion of stay-at-home workers. The rush to set up home offices has been traumatic for some. However, Richardson and other experts maintain that, with the right furnishings, equipment and software, it can be pulled off with minimal—or at least only a modicum—of frustration.
The first, near-universal piece of advice offered by pretty much everyone familiar with the subject is to not try to conduct business from your couch or the kitchen table. This creates both practical problems (such as placing you in front of a non-professional background during video calls) and psychological issues.
"If you're trying to use the kitchen table as a desk, that's going to be problematic," said Craig Caldwell, associate dean at the Lacy School of Business at Butler University. "Psychologically, you really need to set up a space that's separate and has as few trappings of the home as possible to distract you."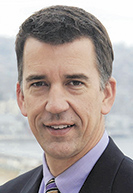 You'll need a dedicated room—preferably one with a door, to block noise and unauthorized visitors. Next, if possible, acquire a comfy chair (because perching on one you poached from the dining room gets old quickly) and a desk. Preferably a standing desk.
"Insuring you have a standing desk capability and a comfortable office chair is paramount," Richardson said. "I have a desktop standing desk capability that I spent a couple hundred bucks on. It allows variability in my day and results in more physical comfort."
A few carefully selected pieces of electronics can also help. For instance, a second computer screen can be useful for folks who typically keep more windows open than an apartment building in August with no AC.
And Caldwell suggests upgrading your headset game.
"I would strongly advise that folks invest in a set of high-quality, over-the-ear wired headphones with a microphone," he said. "It thoroughly blocks out the ambient noise of the house and allows you to focus on calls."
Upgrade your router
Richardson said purchasing a top-quality router, with more horsepower than the one the cable company provides, could also pay off handsomely. Especially if you do a lot of videoconferencing. He solved his own lag problems by both upgrading his router and carving out times during the day when his kids had to lay off the internet, giving him enough bandwidth for video.
"There are a number of aftermarket routers out there that are simply more effective," he said. "I've had good experiences with both Netgear and Linksys models. Their reach and signal strength is simply higher."
The camera on your current computer will probably be more than adequate for video calls, but looking your best during such presentations requires a bit of forethought. In spite of what everyone says about working in their pajamas, you'll need to wear presentable business casual while onscreen. Also, make sure the camera is at least level with your face, or slightly higher. Never set it lower, because this distorts your visage in a very unpleasant way.
"I take my cues from how my teenagers take selfies," Richardson said. "They don't look down at the camera. They always hold it up. It's a better perspective."
Finally, examine the area that will serve as the background for your video calls. If it's a door leading to a bathroom, close that door. If it's a bookcase containing your collection of anime DVDs and Funko figures, remove them. And if it's a sunny window, close the curtains.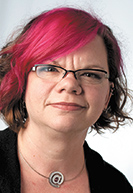 "You can't sit in front of a window with no coverings and expect that you're going to show up," Caldwell said. "You'll be a black silhouette in a sea of white."
The object is to make the space look as professional as possible. However, the pandemic-expedited popularity of the videoconferencing tools offered by Zoom has made this process easier. The company's software, now the go-to product for many newly shut-in workers, can create virtual backdrops from a library of canned images.
"The first day I tried it, I used a corridor from the Nostromo [the starship in the movie 'Alien'] as my backdrop," said Sarah Smith-Robbins, director of learning technologies at Indiana University's Kelley School of Business. "My next background was the library scene from 'Ghostbusters,' complete with the ghostly librarian."
Real-time talk
Zoom is just one of many software options that can ease the difficulty of collaborating with work associates and team members from home.
"Right now, I'm sitting in front of my machine, and I have my email open, plus Zoom and Google Hangouts Meet," Smith-Robbins said.
Just as all of the home office experts unanimously expound on the need for a comfy chair and a real desk, their recommendations for work-at-home software are similarly uniform. For real-time text interactions, the gold standard is Slack, a sort of email lite that's optimized for sending brief, rapid-fire notes among team members.
"It's the electronic version of popping your head over a cubicle wall and asking if anyone knows where such-and-such document is," Caldwell said. "That spontaneous communication is missed by a lot of people who get sent home."
The task tool Trello, which helps keep track of project development workflow, is also a favorite. As are the various file-sharing products offered by Google, including Google Docs, Google Forms and Google Slides.
Interestingly, although experts contend there's a danger that home-based workers will spend too much time on the job, there are also programs to help the more modestly motivated get moving without a boss's prodding. For instance, the time-tracking software RescueTime tracks what you do all day and issues a report when you clock out. There's also Focus Time, which allows you to earn breaks by sticking to a schedule.
"People who really struggle to get work done at home could try a couple of these out," Caldwell said.
Coping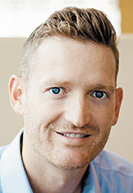 Companies are also interested in finding out how employees are coping with their new digs, and how worries about the pandemic affect their performance. Indeed, the Indy-based software firm Emplify dedicated its development team to quickly creating a survey tool to gauge the mental state of home employees and develop solutions to alleviate any problems. It rolled out the product in mid-March.
"We're taking our entire products and engineering team for two weeks and dedicating it to building this and getting it into the market," said company co-founder Adam Weber. "We're going to give it away to the entire market for free."
Miranda Nicholson, vice president of human resources at Formstack, a Fishers-based business software services company, was also an expert on telecommuting before telecommuting was cool—or mandatory. The vast majority of Formstack's staff is, and has always been, offsite. The company even interviews and hires prospective employees remotely. According to her, setting up proper communications with such workers requires several tiers of software.
"I think, first and foremost, the thing everyone takes for granted when they switch to remote work is communication," Nicholson said. "In an office, it's really easy to lean over to a co-worker and say, 'Hey, I have a question.' Or for your manager to look out of his office and see you working on something."
Not so in the digital world, when the methods for everything from monitoring work progress to casual interactions must be formally mapped out. Indeed, one of the most important tasks for the newly homebound worker is to figure out which tools to use for communication and tracking workflow.
"We have a rule that, if you have a question that requires a yes or no answer, use Slack," Nicholson said. "If you don't need something urgently, send an email. If it requires someone to elaborate extensively on something, it's a phone or video call.
"Everybody resists this in our age of technology, but don't be afraid to pick up the phone and call someone if you need something."
Nicholson also echoes the need for a designated office. Not just because it provides a space to focus on work, but also because, come quitting time, it gives employees something they can walk away from and isolate from the rest of their lives.
"Just as you would at the office, you're going to start work at 9 a.m. and end at 5 p.m.," she said. "And then you're going to leave your work in your office and step away for the day. I think when people work remotely, it's really easy for them to lose that work/life balance because their work is always sitting right in front of them."•
Please enable JavaScript to view this content.