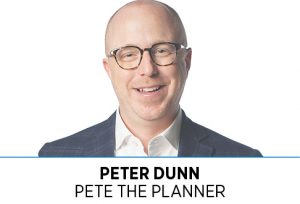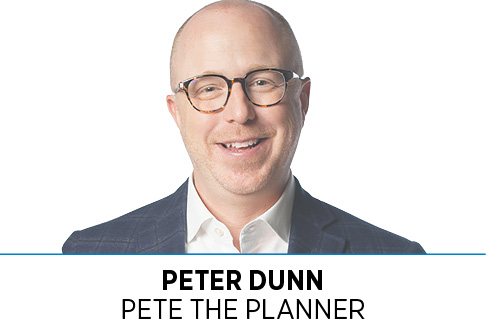 I don't know how many scenes are left and what plot twists are ahead, but I do know how this movie ends.
Acknowledging my eventual expiration isn't macabre; it's pragmatic. This acceptance impacts my life in many ways—none more so than how my death affects my family. Yet this isn't a life insurance column, although you could probably use one. Today I'd like to introduce you to a compendium of my most important plans—The Pete's Dead Binder, or PDB for short.
The need for the PDB grew out of a quite simple reality. My wife and I share household responsibilities. Whereas my wife typically pays our bills on a month-to-month basis, I've been tasked with insurance, investments and long-term planning. Don't get me wrong—she's deeply involved in the process, but I'm the one who knows where all the bodies are buried. (I agree, that was an odd idiom choice.)
Every year at our annual financial meeting, we pay special attention to the need to update this incredibly practical binder. Think of it as a high-quality set of instructions for assembling moderately priced modular furniture. We have a parts list (our list of accounts, policies, advisers and passwords), assembly instructions and a troubleshooting section.
In the last year or so, I've been at least tangentially involved with four different sets of closing credits. Some of them have gone smoothly given the circumstances, while the way others have been less than ideal.
If you feel so moved to assemble your own PDB, here's exactly what pieces of information you need to include.
I like to start with bank information. This includes personal banking information as well as business banking information. The fact of the matter is my business accounts impact more than just my household. Not only must my spouse know what's going on, but so must others based on my business-continuity plan. The banking section should include bank names, account numbers, bankers' names, and a customer service number. The last thing your loved one wants to do is Google contact information before getting turned over to a voice-activated phone menu.
By providing crystal clear banking instructions, your family will be able to access vital working capital to help deal with your passing. I've seen this go the other direction. It's ugly. It gets in the way of the grieving process. And don't forget the location of safe deposit boxes and the keys that access them.
Next, turn your focus to insurance. Not just life insurance, but all other lines of insurance, such as health insurance, disability insurance, home and auto. It's best your survivors don't pay to insure your driving once you're dead. Again, amount numbers, policy details, insurance agents and contact numbers are vital.
Investments are next. You know the drill. Investment company names, account numbers, approximate balances, investment advisers, and contact numbers are among the pertinent facts that must be readily available. Don't forget to include the survivors' own account information. If they don't deal with these accounts on a regular basis, they may not know exactly how to access them.
If you happen to be the person who pays the bills, your binder must also include a rundown of the household obligations. It's hard to grieve when the lights go out due to an unpaid electric bill.
It's also not a bad idea to slide the current year's credit report into the back of the binder. It can provide some much-needed context in the heat of the moment.
Finally, make a list of your digital accounts and your master password, ideally for a password management tool like LastPass. Obviously, you'll want to keep the binder somewhere safe, but not so safe your survivors can't access it. It's a double-edge sword. There are digital services that act in this capacity, but my old-school nature honors the tangibility of a good, old three-ring binder.
One last note. I shouldn't have to write this, but I do. Gender does not play a role in this process. Gender socialization has evolved through the last few generations, and thankfully we're closer to a reality that empowers people of all genders to confidently navigate their finances. "I'll take care of it honey," ends at the grave if you don't have a binder, whether it's a man leaving a binder or a woman leaving a binder.
When this movie comes to an end, I have peace in knowing the PDB will be opened.•
__________
Dunn is CEO of Your Money Line powered by Pete the Planner, an employee-benefit organization focused on solving employees' financial challenges. Email your financial questions to askpete@petetheplanner.com.
Please enable JavaScript to view this content.