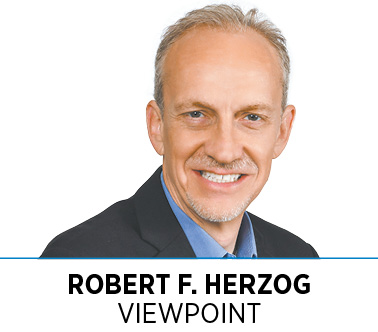 Much has been made in the past year—our time of the great pandemic—about the failure of our federal government to not only be prepared for a global pandemic, but also to quickly react to protect its citizens in the face of a once-in-a-lifetime event.
Sides have been drawn.
On one side, only the private sector can be adept enough to plan and react. On the other, only our government has the true public interest at hand to deal with such catastrophes. Perhaps the answer lies not in one or the other but in a reframing of the very debate. Regardless of the speed of decision-making, solutions in the 21st century for the betterment of all our citizens might need to come from both government and industry.
Over the last 40 years, the idea of government's ability to act in the best interests of the populace has taken a major hit. Starting with President Reagan's famous quote, "Government is not the solution to our problem; government is the problem," the collective will of the governing class has seemed powerless in the face of this movement. We've seen the impact of this philosophy recently with the federal government's taking a hands-off approach to public health with COVID testing and then vaccine distribution. Both caused unnecessary deaths and economic degradation.
While this lack of belief in government has increased, the technological age has simultaneously brought massive, structural change to nearly every other part of our daily lives. Medical care, supply-chain fulfillment, agriculture, consumer purchasing, news gathering, manufacturing and publishing, to name just a few. Arguably, all sectors of our daily lives have been upended by the advancement of the internet and its underlying influence.
So, as these two forces have continued unabated—government as the problem and rapid technological change—we've found ourselves challenged to protect our small "d" democratic system while maintaining preeminent status as the world's economic and quality-of-life superpower.
Adding to the challenge, in contrast to our largest competitor, China, our underlying system of government was specifically designed to reinforce compromise, thus avoiding a despotic leader who could make abrupt and singular choices that didn't have a broad base of support. This dichotomy—needing to adhere to our system of democracy built on compromise while supporting long-term growth and an equitable allocation of resources in a time of great change—is the new challenge for our age.
So given all this, perhaps the answer is that our governing system of a strong democratic national government with support at and to the state and local levels—coupled with the entrepreneurial and ingenuity of the private sector—must exist. Maybe our unique, nearly 250-year-old experiment can exist only with a system of government that invests in long-term infrastructure solutions, for example, while business and industry find new ways to react in the short term with world-class innovation. When viewed as a partnership between the two, the possibilities of a true partnership seem limitless.
Therefore, reframing the debate for business leaders and government practitioners from city hall to Washington, away from government as a failure and toward solutions that must come from both sides of our unique marriage of democracy and capitalism, will be this century's way forward to prosperity.•
__________
Herzog is chief financial officer of the 16 Tech Community Corp.
Please enable JavaScript to view this content.