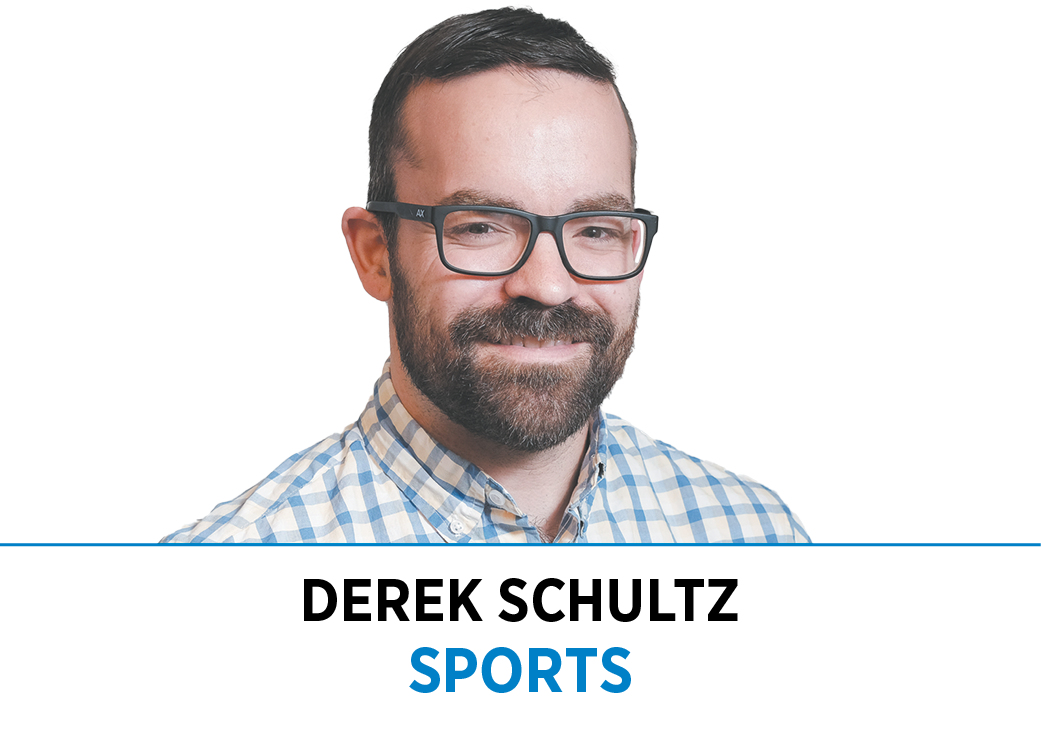 Even 21 years later, the sound of squeaking sneakers and the hollow echo of a bouncing basketball are clearly audible in my head. That afternoon, among a crowd that was mostly friends and family—I was neither, though I was doing my best as a loyal student to support the home team—I watched as the Hoosiers endured a constant onslaught from Purdue in a lopsided 71-47 loss.
The result for the Indiana University women's basketball team was expected. It was IU's 11th straight regular-season loss to its archrivals, and the team went on to a forgettable 13-15 overall record and a ninth-place conference finish that year. Meanwhile, the powerhouse Boilermakers were not only Big Ten contenders, but national ones, just a handful of years removed from a national championship in 1999 and in the middle of an eight-year run where they ended the conference season as Big Ten champions (1997, 2001, 2002), Big Ten Tournament champions (1998, 2000, 2003, 2004) or both (1999).
The crowd was expected. Coming from women's-hoops-crazed Connecticut, the interest and attendance gap was notable, although I'm not sure the Hoosiers had given their fans much to be interested in (or excited about) at that time. For a program that in its brief, two-decade NCAA history had occasionally peaked at also-ran status in so-called good seasons and Big Ten doormat in its bad ones, why should the expectation have been any different?
Today, those minuscule expectations are changing. Fresh off a 27-3 regular season which saw an outright Big Ten Championship and a No. 2 ranking as the high-water mark, the program momentum is obvious for the Hoosiers and Teri Moren, the unexpected author of the turnaround.
Added late in the summer of 2014 after the abrupt resignation of Curt Miller, Moren took over as head coach in Bloomington with little fanfare. Even though then-Athletic Director Fred Glass and the search committee quickly became enamored with her passion for Indiana hoops, it was difficult for any of them to envision the 45-year-old with no power-conference head coaching experience becoming such a transformative hire.
"I'd be lying to you if told you I envisioned all this," Glass said. "I wasn't in my laboratory cackling while stirring up the solution for the program. You hope it, and we were prepared to make the investments to make it possible for Indiana to be elite but were missing a dynamic leader. Teri was the tipping point."
Moren led the Hoosiers out of their malaise-filled abyss immediately. Indiana made its first NCAA Tournament since 2002 in just her second season, earning the program's second-ever March Madness win in 2016. After back-to-back fourth-place conference finishes, the Hoosiers captured a WNIT Championship in her fourth year, pointed out by several people around the program as the "proof of concept" for Moren's blueprint, and have rocketed to the top of the Big Ten since.
Moren has won 11 or more conference games in five of her nine seasons, a feat the program had accomplished only once in 30 Big Ten seasons before her arrival. Six of the program's seven all-time NCAA Tournament wins have also come under Moren's watch. Over the past four seasons, IU has gone 56-14 in Big Ten play and won nearly 100 games (96), making a pair of Sweet 16 trips, including upsetting top-seeded N.C. State during a march to its first-ever NCAA Regional Final in 2021, with 2023's result still pending.
Perusing an Excel spreadsheet of Moren's on-court accomplishments, though, doesn't do justice to the remarkable job she's done. If you want to truly see the dramatic change in Indiana's program, it's simple—just use your eyes. After setting a program record of over 13,000 fans to see their WNIT title game victory in 2018, Moren's Hoosiers scored a sellout for their Senior Day matchup last month over Purdue that left the 17,000-seat Assembly Hall bursting at the seams.
"There were lines down the street [outside Assembly Hall] to get into the game," said Big Ten Network analyst Meghan McKeown. "Even for the men's crowds I had covered for the rivalry, I had never seen it like that. As a former Big Ten player myself, it was emotional to see something like that for women's basketball."
The change has also resulted in money in athletes' pockets. According to a source close to the athletic department, NIL deals have been established for several women's basketball players and are "big" for standouts like All-American candidate Mackenzie Holmes and four-time All-Big Ten performer Grace Berger, who have become locally famous. If you're in Bloomington, chances are you'll see several folks around town sporting any one of the two dozen offerings from the program's NIL store. The entire team is even being paired with the men's squad for an exclusive, $250 per ticket meet-and-greet on Selection Sunday.
"Reality sunk in that it was different this year, especially seeing people wearing T-shirts of players," said Jeremy Gray, senior associate athletic director at Indiana. "For the first time ever in women's basketball here, the athletes can't walk to class or go to restaurants around town without getting stopped. It's just at another level."
"I think there was already an appetite for [Indiana women's basketball]," Gray continued, "but the rise of women's sports in general provided the lighter fluid to make it take off in this community."
As the cream-and-crimson colored flames continue to rise, so do the expectations. Twenty-one years after a nondescript blowout loss to Purdue that afternoon in a near-empty Assembly Hall, Indiana heads into mid-March as a likely No. 1 seed. After four years of sustained success, this isn't a fluke or a cute story anymore; Indiana is here to stay.
No longer trumpeting WNIT appearances and middle-pack Big Ten finishes, making the NCAA Tournament is an expectation these days. Crowds that push past the 10,000 mark, local fame for a roster of talented players, and beating the Boilermakers, something IU has done nine straight times, have also become expected.
A possible Final Four trip next month and annual contention to follow?
For Teri Moren's Indiana Hoosiers, perhaps that's become the expectation, too.•
__________
From Peyton Manning's peak with the Colts to the Pacers' most recent roster makeover, Schultz has talked about it all as a sports personality in Indianapolis for more than 15 years. Besides his written work with IBJ, he's active in podcasting and show hosting. You can follow him on Twitter, @Schultz975.
Please enable JavaScript to view this content.