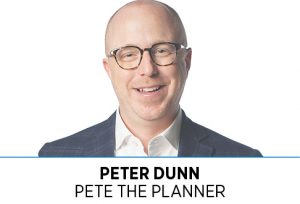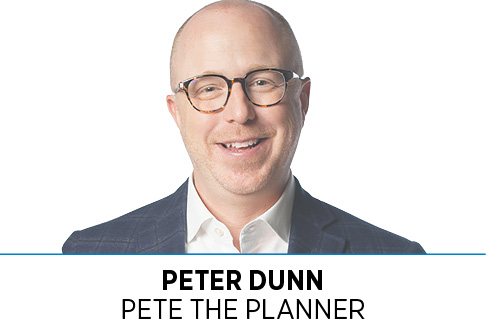 When I penned my column about the impending financial disaster just two weeks ago, I prayed my fears about the economy weren't right.
They were.
In the last two weeks, our economy has slammed to a halt, and millions of Americans are without income.
And because I'm holed up in my home office and trying to help in any way possible, I've spent the last two weeks having one-on-one financial conversations with people in just about every socioeconomic group.
I spoke with a single dad who was just getting back on his feet after years of struggle, but his sudden layoff from his brand-new job has left him and his three young daughters ineligible for unemployment benefits. They're bouncing around extended-stays and relying on the generosity of strangers.
A conversation I had with an executive at one of the city's largest employers revealed how vulnerable any organization is when revenue screeches to a stop.
Based on current projections, our consumer-based economy might be closed for the next 16 to 20 weeks. I'm mad. I'm sad. And I'm scared. But I'm not giving up on you or anyone else. Or myself, for that matter. Why? Because of the thousands of people who've rebuilt their financial lives right in front of my eyes over the last two decades.
The best part of my job, without a doubt, is getting to witness comeback stories. I've seen a single mom earning less than $45,000 per year learn to budget for the sole purpose of helping her son graduate from college without a penny of student loan debt.
There was the couple with fertility challenges who saved $40,000 over 10 months, only to learn they were pregnant and their hard work meant the mother could stay at home for two years.
There was the former inmate at the Marion County Jail who took time to press reset, fund a not-for-profit and become a pillar of his community.
Financial planning is the art of problem solving. And while it's typically reserved for solving long-term, predictable, goal-based challenges, it also can triage financial emergencies if re-engineered to do so. I obviously don't know your level of understanding of how this disaster will affect your finances over the next five months to a year, but I'm confident this is the worst financial moment of our lives.
These are dark times indeed. But light is coming.
My glimmer of hope is resting on the glory of the comeback story. I can't wait for the restaurateur who closed her restaurant so her staff could qualify for unemployment benefits to open her doors once again into the loving arms of her neighborhood.
I'm counting the days until the franchise owner, who quit his corporate gig to open a fitness studio franchise, is able to open the doors once again and make it work despite all the reasons he shouldn't be able to.
I hope to run into you someday on the streets of Indianapolis, so you can tell me your comeback story.
If you've struggled to persuade yourself to rise to the occasion in moderately stressful times, and you're doubting your ability to rise to the occasion now, just know I'm all-in on you. If you failed at saving for college, failed at saving properly for retirement, and if you've failed at staying out of debt, you're still qualified to successfully navigate one of the most difficult financial periods in our nation's history.
Our immediate path is rocky. It will seem impossible at times, frankly, as it does right now. But the economic pain will subside, and we will recover.
One last note worth considering. If you're experiencing anxiety or financial stress, you don't have to suppress it because others have it worse. You're not honoring their pain by martyring your own feelings. Extend yourself grace and allow yourself to emote. It's part of healing.•
__________
Dunn is CEO of Hey Money, a subscription-based financial-problem-solving company, and Your Money Line, an employee-benefit organization focused on solving employees' financial challenges. Email your financial questions to askpete@petetheplanner.com.
Please enable JavaScript to view this content.