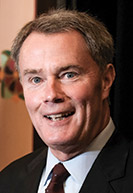 Marion County continues to lag surrounding counties and the state in the percentage of residents getting vaccinated for COVID-19, prompting local officials on Wednesday to make another public appeal for residents to get their shots.
Just over one-third of the county's population, 35%, had been fully vaccinated as of noon Tuesday. Mayor Joe Hogsett said his goal is to boost that to 50% by July 4.
When the county reaches the 50% rate, Hogsett said he may be in a position to lift further restrictions on mask mandates, social distancing and capacity restrictions at restaurants, gyms, dance studios and other venues.
"I know how fatigued everyone is with these restrictions," Hogsett said. "So I can't encourage enough coming forward, getting the vaccine so that Marion County can be in a position to return to a full sense of normalcy."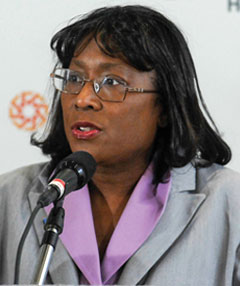 Statewide, 36% of the population has been fully vaccinated. But some surrounding counties have much higher rates, including Hamilton (59.9%), Boone (59.2%), Hendricks (58.8%) and Hancock (56.8%).
Hogsett said Marion County has seen "promising results" in its COVID-19 statistics, with the numbers of new cases, hospitalizations and deaths falling in recent months, as more people get vaccinated.
"The vaccines are a life-saving resource that need to be as widely available as possible," Hogsett said. "Even now, our city continues to see deaths as a result of the COVID-19 virus. And we need to eliminate—we are morally obligated—to eliminate that altogether."
Meanwhile, the Marion County Public Health Department is preparing a new public health order that would allow public pools to open at 100% this summer, and for golf courses, museums and dance studios to operate at 75% capacity.
Those guidelines are in accordance with guidance from the U.S. Centers for Disease Control and Prevention, said Dr. Virginia Caine, director and medical officer of the Marion County Department of Public Health.
"The CDC is not aware of any scientific reports that COVID-19 can spread through water at treated aquatic venues," Caine said.
The City-County Council will consider the order at its meeting on Monday. The proposal, as previously announced, would also lift mask mandates for all fully vaccinated people.
The order would also allow 100% capacity for religious services and funerals, 50% for indoor sporting events, and 75% for bars, restaurants and entertainment venues. Appointments would no longer required for personal services, although social distancing will be recommended.
Hogsett also outlined additional steps the city and county are taking to get more people vaccinated.
The county is offering three walk-in clinics for people aged 12-17. The initial one is Wednesday (today) from 4 to 8 p.m. at North Central High School. The next two are at Arsenal Technical High School on June 12 and Warren Central High School on June 19.
The city will offer an all-day multilingual vaccination hotline beginning on Saturday. Bilingual volunteers will staff the nine-language hotline, available in Arabic, Burmese, English, French, Hakha Chin, Mandarin, Spanish, Swahili and Yoruba. People from across Indiana can call (317) 327-2100 on Saturday from 9 a.m.-5 p.m. for help getting an appointment.
Caine said her goal was to allow for full capacity at Indianapolis Colts games this fall, "but that depends on this community, and how quickly they respond" to getting vaccinated.
Hogsett said that as the vaccination rate increases, he looks forward to workers returning to offices and downtown retailers seeing a bump in business.
"We know the vaccine is having a positive impact in a wide variety of context," Hogsett said. "That is why we are not letting up at all in the vaccine effort."
Please enable JavaScript to view this content.