Gov. Eric Holcomb is set to reinstate a requirement that those applying to collect unemployment benefits actively seek jobs and be available for work—a requirement that the state has waived since the beginning of the pandemic.
Holcomb announced on Friday evening that he planned to issue an executive order to that effect early next week. He also said that he had directed the Department of Workforce Development to ensure that the state is providing "all needed support services for those who are out of work."
Holcomb also said Friday that he is weighing whether the state should continue to participate in federal pandemic unemployment programs, which expand who is eligible for unemployment and boosts payments. Recipients are currently receiving $300 per week from the federal government in addition to state benefits.
States are eligible to provide the extra federal payments through Labor Day under the $1.9 billion American Rescue Plan passed by the Democrat-controlled Congress and signed into law by President Joe Biden in March. However, Montana and South Carolina said this week that they would opt out of the federal program, while several other governors have said they are considering doing so. Montana announced it would implement a return-to-work bonus program.
Holcomb's office declined to specify Friday whether the governor is considering eliminating the extra payments, using federal money in a different way or changing who is eligible.
Holcomb said in his Friday press release that he has "asked the Department of Workforce Development to complete a demographic analysis of unemployed Hoosiers over the past 16 months so I have the best information available to make an informed decision."
Holcomb's moves come as some employers—particularly those in the hospitality industry—complain that many workers aren't applying for jobs because it's more lucrative to receive unemployment. With the state and federal benefits combined, an unemployed Hoosier could receive as much as $690 per week in benefits, although most receive less. That's the equivalent of $17.25 an hour based on a 40-hour work week.
Holcomb said part of the state's analysis in considering whether to stop the federal add-on is comparing the Indiana "workforce now versus before the start of the pandemic." The state's unemployment rate in March was 3.9%, compared with 3.2% in March 2020, just as the pandemic hit.
Fear of the virus and the shutdown ordered by the governor put tens of thousands of Hoosiers out of work quickly. In April 2020, the unemployment rate rose to 16.9%. It has been falling since then.
"We must concentrate on building the right pathways to match people with the skill sets employers need and to attract more people to join our workforce," Holcomb wrote in his statement Friday.
Michael Hicks, director of the Center for Business and Economic Research at Ball State University, told IBJ this week that workers who previously made less than $15 an hour might be tempted to stay on unemployment benefits, given the federal add-on.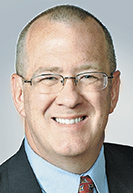 But Hicks said there are myriad reasons some Hoosiers are not yet returning to the workforce. Among them: Non-vaccinated workers might be anxious about returning to an environment where they could be exposed to the virus. Parents could be putting off a return to the labor force to continue caring for children who are still in virtual learning. Workers forced to find new jobs after losing another could be opting to stay where they've landed.
In addition, Hicks said on Friday that an April jobs report showed earnings in the hospitality industry are down from last year, indicating the sector is "not facing a labor shortage that is sufficiently acute for them to adjust wages upward."
"Importantly," he said, "workers are leaving the [unemployment] roles at a rate almost five times that of new job creation over the past month. This makes clear there is an abundant supply of men and women not receiving compensation."
Please enable JavaScript to view this content.