The nursing shortage has grown so severe in central Indiana that some hospitals are paying millions of dollars to hire short-term traveling nurses to fill gaps during the pandemic.
Indiana University Health, the state's largest hospital system, recently hired 700 traveling nurses to work in its 16 hospitals under 13-week contracts.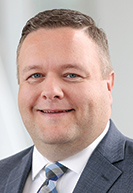 "I think it's pretty safe to say this is probably the largest number we've had in IU Health history," said Jason Gilbert, the system's chief nurse executive.
IU Health declined to say how much it is paying agencies to hire such large volumes of temporary nursing help, or to comment on the nurses' hourly rates.
But across the country, some traveling nurse agencies are charging hospitals up to $170 an hour per nurse. That's a hefty premium over the average hourly wage in Indiana of $31 for a registered nurse—more for a nurse practitioner ($52 an hour) or a nurse anesthetist ($78 an hour).
Agencies typically keep about half of the price, allowing traveling nurses to earn about $90 an hour. Several agencies are now advertising for traveling nurses in Indiana, offering $3,000 to $5,600 a week.
Some high-priced markets, including New York City, Chicago and Los Angeles, are charging hospitals up to $10,000 a week for traveling nurses. "Need a COVID-19 nurse? That'll be $8,000 a week," a Kaiser Health News headline said.
The Indiana Hospital Association, which represents more than 170 hospitals across the state, said agencies' rates for traveling nurses here have tripled, on average, during the pandemic, and open positions at hospitals for traveling nurses here have increased 10 times pre-pandemic levels.
"Hospitals large and small urgently need temporary nurses to care for patients and have little choice but to pay these exorbitant rates," the hospital association said in a statement. "The skyrocketing prices from staffing agencies are not sustainable and will jeopardize access if not addressed."
Staffing crisis
The U.S. health care system is facing a crisis in staffing, as nurses are leaving bedside care in large numbers to take other roles, or quitting to take jobs at higher-paying nursing agencies. Nurses and other patient-care workers are also taking overdue vacations, retiring or moving into administrative positions.
Some observers say the growing use of traveling nurses is an expensive, short-term fix, at best.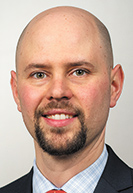 "This isn't really creating more health care workers," said Micah Pollak, associate professor of economics at Indiana University Northwest in Gary. "It's just kind of shifting them around a little bit, which benefits the people that end up getting them, but at the cost of those that lose them."
Nicolas Terry, executive director of the Hall Center for Law and Health at IU's McKinney School of Law, said the health care system is so fragmented it is hard to shift resources between hospitals that might have extra hands and those in need.
"This is a complex structural and financial problem that is likely to require additional financial incentives to fix," he said.
Across central Indiana, almost every hospital system is hiring traveling nurses, although in smaller numbers than at IU Health. Hancock Health, for example, has hired three and is looking for up to five more.
"Our associates have been our rocks here at Hancock," spokeswoman Jennifer Wells said. "They have worked an unbelievable amount of hours to assure our patients are given the best care possible. The few travelers that we have engaged is to offer them some respite."
Community Health Network said it is using traveling nurses for a wide range of specialty areas, from emergency and intensive care to progressive care and medical-surgical floors. It declined to talk about pay, or to say how many traveling nurses it has hired.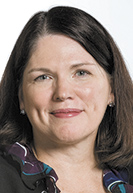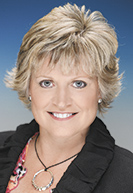 "The shortage of nurses was real prior to the pandemic and has been exacerbated by the increased volumes in hospitals both for COVID- and non-COVID-related illnesses," said Jean Putnam, Community's chief nursing officer.
Ascension St. Vincent, the state's second-largest hospital system, did not say whether it had hired traveling nurses in recent weeks, but said it preferred "to lean into our associates and work with them to resolve our staffing needs."
Eskenazi Health has hired 15 traveling nurses. Lee Ann Blue, Eskenazi's chief nursing officer, said the competition for nurses during the pandemic is the worst she has ever seen.
"I call this the war on talent," she said.
Price gouging?
Some hospital systems across the U.S. have accused the $6 billion-a-year traveling nurse industry of price gouging during the pandemic. Steward Health Care Systems LLC, based in Dallas, has sued staffing firm Aya Healthcare Inc., alleging that it "illegally inflated" its prices, The Wall Street Journal reported.
San Diego-based Aya, for its part, claims Steward owes the Dallas-based staffing agency more than $40 million.
The Dallas-Fort Worth Hospital Council said prices at staffing agencies have been "exorbitant."
"What we've had to deal with has almost been like price gouging," the hospital council's W. Stephen Love told KERA-TV Channel 13.
Hospitals have long relied on traveling nurses to fill gaps in staffing caused by the opening of new units or the temporary leave of several nurses for time off or other assignments.
"I've had units that have had six or seven maternity leaves all at the same time," said Gilbert of IU Health. "So in order to fill that gap, so you don't have that extra burden on the staff, or hire staff permanently, you bring in travel nurses."
He added that the strategy often has made sense, as traveling nurses are typically experienced nurses who need only a few days of orientation. He pointed out that traveling nurses can only work in areas in which they are qualified and licensed, and that they must pass background checks.
The situation has grown increasingly dire across Indiana during the pandemic's large surges last December and in recent weeks.

Pandemic stress
Although the number of COVID-19 cases in Indiana has edged down in recent weeks, hospitals here are still feeling the stress.
For the week ending Sept. 30, nearly 17% of Indiana hospitals reported a critical staffing shortage, according to the U.S. Department of Health and Human Services. That figure is below the record 18.6% in December, but still considered high.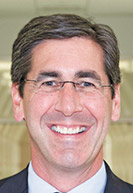 Dennis Murphy, CEO of IU Health, told employees in a Sept. 26 note that, although the growth in new cases was slowing, the organization was "not out of the woods yet." He informed them of the 700 temporary hires of traveling nurses.
"We are grateful to them for relieving pressure from our current team and hope many of them will choose to stay with us when their contracts are finished," Murphy wrote.
Just 10 days earlier, IU Health confirmed that it had parted ways with 125 workers who had refused to get COVID-19 vaccines. At the time, the organization declined to say how many nurses or other patient-care workers had left. But earlier this week, the system said it lost only 2.3 nurse full-time equivalents as a result of the vaccination mandate.
All traveling nurses who work at IU Health are required to document that they have been fully vaccinated, officials said.
In his note to IU Health employees, Murphy wrote that the system was actively recruiting an additional 300 traveling nurses, beyond the 700 already hired.
But in an interview on Oct. 4, Gilbert said those plans have been shelved in favor of offering premium pay to staff nurses who agree to work 48-hour weeks, including shifts every other weekend.
"So it's sort of similar to the take-home pay of what a travel nurse would be paid," Gilbert said. "We wanted to reinvest in staff as well."
He declined to discuss hourly rates for staff nurses or traveling nurses. But he pointed out that the high rates recently posted in agency notices for traveling nurses are sometimes misleading because those positions are for only a few months and offer few, if any, benefits.
He said IU Health did not pay standard benefits to traveling nurses, such as paid time off, tuition reimbursement, or retirement benefits, although agencies were free to pay benefits to nurses if they chose, such as housing allowances.
So how many more traveling nurses might IU Health hire if the pandemic continues for months, including surges possibly caused by new variants?
"I wish I had a crystal ball to say this will be the last wave of COVID patients," Gilbert said. "I don't know what's going to happen in the future, but I'm hoping 700 [traveling nurses] is our top number."•
Please enable JavaScript to view this content.