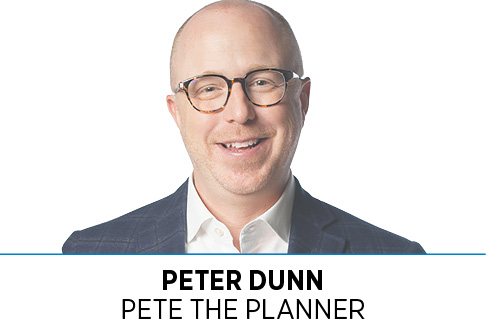 I spend quite a bit of time observing the habits of financially stable and unstable people. Specifically, I study the habits of people of all income, asset and education levels, in an effort to understand in what environments a recipe for stability can lead to a positive outcome. I've learned certain character traits are often present in the stable and absent in the unstable.
And while I can't exactly draw causation from correlation, I believe developing certain non-financial characteristics can strengthen the financial conditions of a household, over time.
The characteristic I've recently begun to focus on is dependability. I'm interested in how dependable we view ourselves to be, how dependable others view us to be, and how either of those judgments can predict our financial path forward.
We all know certain people who, at their deepest core, are dependable. We trust these people, and we typically give them opportunities to help us accomplish what we need to accomplish. We invest time, money and other resources in them. The more these people deliver on both their spoken and unspoken promises, the more we trust them and view their contributions as repeatable and reliable. The deepening of this bond can be the lifeblood of a healthy relationship.
If you yourself are dependable, you're also worthy of these investments of resources. Others might give you opportunities to deliver on your commitments, both spoken and unspoken. Yet I believe the most important dynamic at play is how dependable we view ourselves to be, and how we leverage that reliability to create unwavering financial stability. If you don't believe yourself to be dependable, you won't trust yourself with the resources required to achieve objective financial stability.
If you're reading this right now and panicking a bit, don't.
I believe people can improve their degree of dependability, especially as it relates to their financial lives. Childhood and adolescence are periods in which people generally learn to deliver on their promises to themselves and others. But this development can continue deep into adulthood. Personally speaking, I still find myself awkwardly navigating promises I've made to myself, although I can say with great certainty I'm more dependable than I used to be.
When intentionality meets accomplishment, you begin to create a track record of success. These wins perpetuate confidence and strengthen resolve. You've likely read or heard somewhere that people who consistently set goals are more successful than those who don't. The logic behind this assertion suggests a strengthening of dependability, based on the wise use of money and time.
If you're interested in becoming more dependable to others and, more important, to yourself, fill glaringly obvious gaps. People struggle to be dependable when they notice a deficiency, then do nothing to address it. The unwillingness to act can be the result of many factors, including immaturity, a lack of confidence or life-blurring stress.
Take a moment to compile a mental list of the three most dependable people you know. When I did this very exercise, I found my list populated with financially stable people, although none of them were necessarily wealthy. They weren't people who relied on their money; they were people whose money relied on them to consistently be self-aware stewards of resources.
If you're left wondering whether you truly consider yourself to be dependable, think back to the last time you noticed a problematic deficiency. Did you address it? Did you ignore it? Did you talk yourself into reclassifying the deficiency as "not a deficiency"?
Here's an incredibly common example: If you were to realize you don't have enough life insurance to adequately provide for your survivors, then refuse to do anything about it, you've just done the opposite of what a dependable person would do. To address it appropriately, you'd have to shuffle time and money a bit. Your willingness to engage in this shuffling of resources to address a deficiency is what will lead you to stability.
I find this concept to be uplifting. To me, it means you and I are way more in control of our financial futures than you might typically think. If you can learn to trust yourself by creating a track record of nominal, planned successes, you'll get better at allocating time and money. And the informed allocation of time and money is exactly what leads to stability.•
__________
Dunn is CEO of Your Money Line powered by Pete the Planner, an employee-benefit organization focused on solving employees' financial challenges. Email your financial questions to askpete@petetheplanner.com.
Please enable JavaScript to view this content.