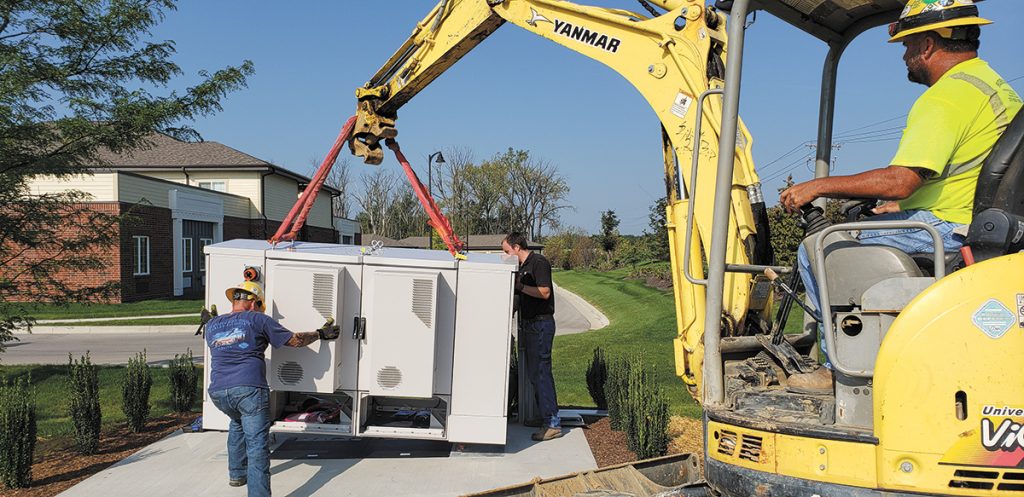 Intelligent Fiber Network has spent the last 18 months rebranding—including a name change that telegraphs its growth plans—and ramping up its marketing.
And as the dawn of 2020 nears, the company founded in 2002 by local phone providers as the Indiana Fiber Network is ready to make its mark beyond the Hoosier state.
IFN installs and operates so-called middle-mile fiber lines, meaning it essentially brings high-speed internet and phone service to rural and underserved areas. The company generally sells that access to local internet providers and cell phone firms, who then sell it to homeowners and businesses. IFN also sells to some businesses directly.
In March, IFN raised $13 million in capital to spur growth.
"I would really like to plant the flag in 2020, and have challenged the team in that regard," Intelligent Fiber Network CEO Jim Turner told IBJ. He said a bigger expansion is likely in 2021.
But the company faces other—potentially bigger—decisions. For one, an influx of capital in the telecommunications sector has some asking if IFN owners should take on private equity investors or even sell the firm.
The company has been steaming along in recent years, growing at a double-digit clip and increasing from 50 employees in mid 2017—when Turner joined the company—to 75 today, with plans to add another 10 to 15 next year.
This month, IFN moved out of its 24,000-square-foot headquarters in Park 100 on the northwest side into a 38,000-square-foot facility at West 10th Street and High School Road.
IFN's annual revenue is $40 million to $50 million, Turner said, and industry experts say it could go much higher. And, Turner added, IFN is solidly profitable.
Its track record is impressive for a company that started with profitability almost as an afterthought. And its success has brought its owners—20 local Indiana telephone companies and one rural electric cooperative—to an important crossroads. Their original goal was to provide a fiber backbone to carry phone and high-speed internet service that they could resell to their customers. The company's owners were its first customers.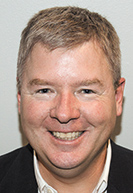 "It sounds like a really simple idea, but IFN was one of the very first companies to run fiber where others wouldn't or couldn't," said Jack Carr, longtime president and CEO of Lightbound LLC, a data center and information technology services company that was acquired by Dallas-based DataBank Ltd. last year.
"IFN essentially created the market, certainly here in Indiana," said Carr, who is now senior vice president for Databank. "What they did may not make sense for AT&T or Sprint, but it certainly does for them. And now, other [fiber] providers are seeing the wisdom of their business model."
But while the company continues to serve those local phone companies, it's doing much more, raising some existential questions for its owners.
"What now do we want IFN to be when it grows up?" Turner said. "Do we want it to get to a point where it's throwing off cash flow, where it's paying dividends to our owners? Are we comfortable at this point reinvesting all the cash from the business back into the business?"

Profit was secondary
The company is raking in a tidy profit now, but that wasn't always a major concern for the phone companies that launched it.
"IFN was originally created to serve a need, and profit was secondary," Turner said. "There were a real mixed bag of expectations."
Even today, profit isn't always the top priority to all the owners.
"For some of our owners, profit is important, and for others, profit is not unimportant, but it's secondary," Turner said.
Although IFN launched to help its owners, it didn't take long for its leaders to realize others were also looking for a local provider for voice and data services. IFN attracted a variety of clients, including government agencies, schools, hospitals and other businesses.
And as the popularity of digital and streamed content increased the demand for fiber networks, IFN blossomed. Fiber lines can carry much more data than the old, coaxial cables.
IFN is focused on business clients and specialized in setting up internal networks that connected computers and computer systems within a company or organization.
The fiber provider took root in outlying and smaller markets such as Marion, Muncie, Ligonier and Mulberry. But it also had significant success in more dense locales, such as Fort Wayne, Greenwood and parts of Hamilton and Hancock counties. It largely stayed away from Indianapolis, which had a plethora of fiber providers—including huge national and global corporations.
And it never sought residential business, because that sales model is so different and many of IFN's owners catered to residents.
IFN's expansion for now will target Kentucky, Ohio, Illinois and Michigan, Turner said. Like it did in Indiana, IFN will seek markets with a favorable competitive landscape.
If a market has "five or six competitors already, that would be hard for us. But if there are just one or two, we like our chances," he said.
Now that IFN has changed its name, Turner sees no reason why it can't make inroads in other states.
"Customers are fairly agnostic as long as you have a track record that shows you can deliver high-speed connectivity at a reasonable price and that you're responsive when they need you," he said.
A capital-intensive business
In the last year, the company has ramped up its social media presence and digital advertising to prepare for its out-of-state expansion. IFN is now focused on snagging a client outside Indiana, and building its reputation through word-of-mouth.
"It's really about developing that first customer opportunity in the state and then building from there, getting that word of mouth going and bringing some credibility with you," Turner said.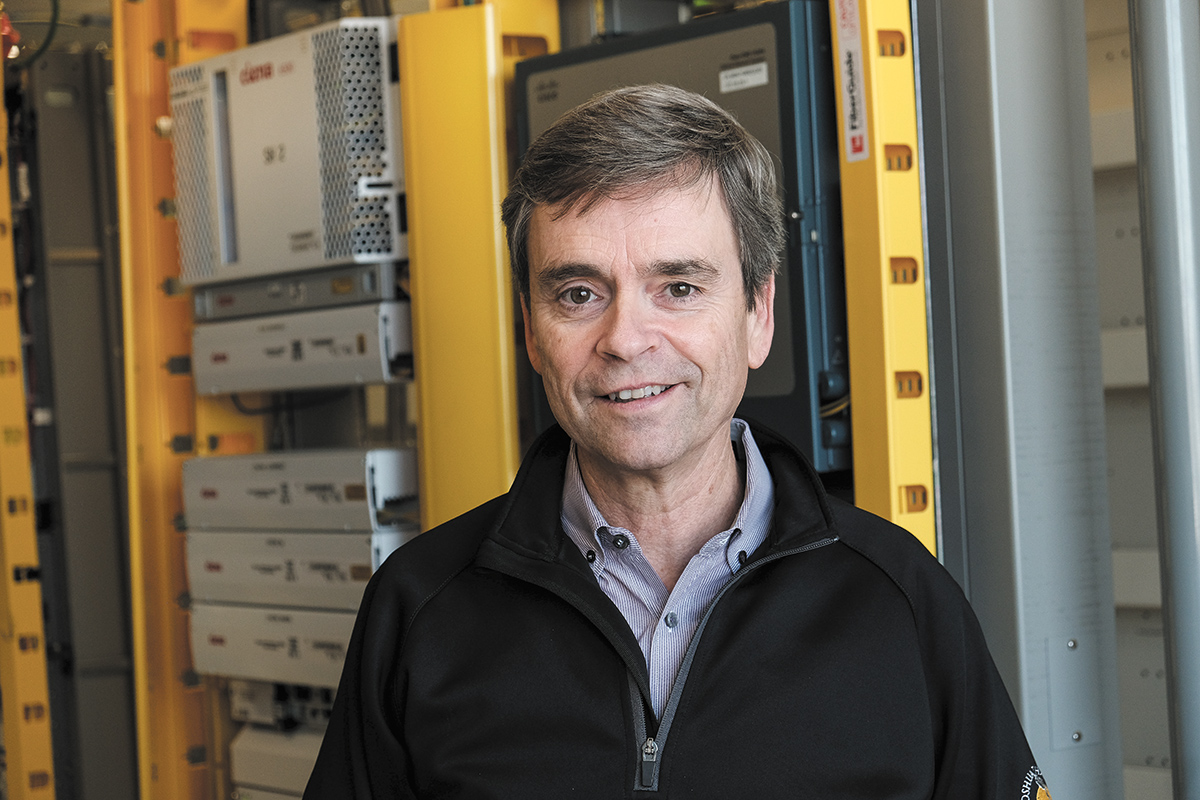 Expansion isn't without risks, and IFN is wrestling with a number of important decisions. First, Turner noted, it costs IFN $30,000 to $50,000 per mile to install fiber, more than that in dense metro areas. "It's a very capital-intensive business," he said.
"Our owners don't want to be larded down with a massive amount of debt. So trying to have a nice debt/equity balance is important to us," he added. "These are good problems to have. But we're right in the middle of deciding where we want this company to go."
In fact, an eventual broader, even national, expansion is possible.
If "opportunities presented themselves to us," he said, "we'd take a hard look at it."
But the company doesn't want to lose sight of its Indiana territories.
"We've been seeing double-digit revenue growth over the last several years, but I will also say it's getting tougher," Turner said. "I'm mentioning growth that we hope to embark on, but I have to tell you holding home base is its own challenge."
Companies that have not traditionally focused on business-to-business transactions are "getting better and more sophisticated," he said. "There was a time when we showed up with fiber, we were the only game in town. Now we're starting to see competitors with fiber in more and more places."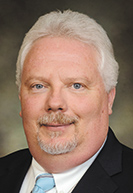 Michael Burrow, CEO of Greenfield-based NineStar Connect—a part-owner of IFN and one of its larger customers—has little fear that an out-of-state expansion would hurt IFN's focus in Indiana.
"I 100% support expansion beyond the state," Burrow said. "An expansion of that kind, I believe, will only enhance its impact in the state. Eli Lilly doesn't just sell drugs in the state of Indiana. Look at the impact that company has on this state with its business operations and financial wherewithal. IFN can have a similar impact with its expansion and increased revenue."
Foreshadowing
While IFN is scouting for markets outside the state, out-of-state firms are looking to stake a claim in Indiana. Cleveland-based business-only fiber network Everstream is one such network planning to move into central Indiana.
An influx of private equity cash in fiber-network companies is spurring much of the expansion.
But Turner said IFN stacks up nicely against the competition.
"We will tailor a solution to a customer's needs. We give a very personal touch," he said. "No matter how big we get or what markets we go into, we realize we must maintain that approach."
The capital outpouring has also created a seller's market in the fiber industry.
Turner said private equity investors believe the growth of companies like IFN over the past five to 10 years is "merely a foreshadowing of what's coming as 5G comes on and data needs to continue to expand." And while IFN officials aren't currently considering taking on private equity or selling the company, he said, the thought is not as distant as it might have been just three or four years ago.
"The issue you have then is, do we give up independence?" Turner said. "One of the things our owners have prized as much as anything is the independence of our network and the fact that we're not captive to anyone. We're very accommodating of [our owners'] needs and they get opportunities to generate revenue on a significant fiber build in their area that they may not win otherwise."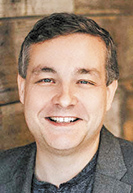 Still, he said, circumstances could change so that, "down the road you look at it and say, 'If a company is willing to pay a very large premium to us, is that something that is attractive to us?' So I'm always making sure we understand the landscape that's out there and what's happening with the competition around us."
Whatever IFN decides, many in the state's tech industry hope the company doesn't lose its commitment to Indiana.
John McDonald, CEO of ClearObject, a Fishers-based integrator of internet of things systems, said IFN is a big part of Indiana's tech history.
"We talk about the importance of data and IoT," he said. But "unless you are within six or seven miles of a major city or a freeway, you might as well be on Mars in terms of connectivity. What IFN is doing is akin to bringing electricity to rural areas. In this age of data, it might actually be more important. They have been a huge asset to this entire state, and for the sake of the state's economy, I hope that continues."•
Please enable JavaScript to view this content.