Like an up-escalator that offers rides in just one direction, the cost of health care has been marching upward relentlessly.

Since 2010, average family premiums for employer-sponsored health insurance have soared 55%, at least twice as fast as wages (27%) and inflation (19%), according to the Kaiser Family Foundation.
Last year, annual family premiums rose 4%, to $21,342, with workers contributing $5,588 and employers paying the rest. The trend in Indiana largely mirrors that.
Now, with the pandemic approaching its one-year anniversary in March, leaving a trail of hospitalizations and deaths in its wake, the question is, how much can Americans expect to pay in coming years?
Predictions from experts are all over the map, from more of the same to a break in the cycle. And that is driving some health insurance brokers to their wits' end, as they try to help their clients manage costs and plan for the future.
The issue looms large for Indiana, where employer-sponsored plans cover 53.3% of the population—higher than the nationwide figure of 49.6% and higher than all neighboring states but Illinois.
Nationally, 157 million people rely on employer-sponsored coverage—far more than any other type of coverage, including Medicare, Medicaid and individually purchased insurance on the Affordable Care Act exchanges. More than half of employers provide insurance to at least some workers.
Employers help shield workers from much of the cost of their health insurance premiums, although employees often feel the impact via higher deductibles and copayments and lower wages.
And the price of health care coverage in Indiana ranks No. 1 in the region, at $21,169 for family coverage through an employer plan in 2019. "Employers can't afford health care due to the unsustainable year-after-year price increases," said Gloria Sachdev, president and CEO of the Employers' Forum of Indiana, an employer-led health care coalition.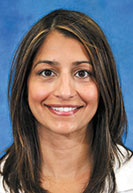 But it's tough to even know where to start analyzing the issue.
First, not even the big insurers and actuarial firms can agree on how the pandemic will shake out. The American insurance industry predicts the cost to test and treat for COVID-19 patients could run as high as $556 billion over a two-year period. That's assuming more than 50 million Americans will have confirmed infections (up from 25.8 million as of Jan. 29) and more than 1 million will need intensive care. For each person admitted into the ICU, costs could exceed $30,000.
"The COVID-19 pandemic has had an extraordinary, unprecedented and severe impact on virtually all aspects of life in the United States," says a cost-modeling scenario prepared for America's Health Insurance Plans, the industry lobby.
On the other hand, plenty of Americans have avoided hospitals and clinics for fear of exposure to the virus. Milliman, an actuarial consulting firm based in Seattle, estimates that Americans reduced spending on health care as much as $575 billion last year by putting off elective surgeries and even routine outpatient treatments.
"Conventional wisdom holds that COVID-19 is increasing costs for health care payers due to an influx of patients requiring testing and treatment," according to the firm's white paper. "While these costs are significant, our analysis reveals that the deferral and elimination of care is a far more impactful driver of costs."
Another actuarial firm, London-based Willis Towers Watson, predicted that employer health care costs could fall as much as 4%, due to an overall decline in medical care.
With so many experts pointing in different directions, brokers and customers are trying to take a best guess at the direction of prices over the next few years.
Will providers raise prices?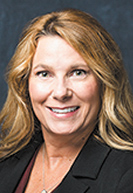 Lacey Robinson, senior vice president and managing director at Gregory & Appel in Indianapolis, said she is wondering whether hospitals and clinics might react to 2020's decline in use by raising prices on everything from office visits to major surgeries.
"Are they going to try to make up some of that lost revenue by increasing their prices?" she said. "That would absolutely have an effect" on the cost of care—and, thus, the cost of health insurance.
Already, premiums have shot up as a result of COVID-19. Robinson said the prices for employer-sponsored plans that took effect in January increased by a wide range, from single-digit percentages to as much as 40%, depending on an employer's claim history and the type of coverage it is buying.
"It was just very all over the board," she said.
And the uncertainty isn't over, which makes trying to predict next year's prices such a guessing game. While fewer people visited hospitals last year, a large percentage of them could go back this year for the surgeries or treatments they put off.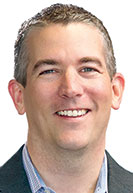 "So, are we going to see a big, mad rush of people getting care, a pent-up effect?" Robinson said.
Paul Ashley, managing director of FirstPerson Advisors in Indianapolis, said the pandemic "clearly had an impact" on this year's insurance plans, adding an extra 8% to 15% to the cost of renewing fully insured plans—plans for which the carrier assumes all the risk, no matter how many claims are submitted.
Ashley expects the insurance market to calm down after much of the country is vaccinated and the pandemic begins to wind down. Like Robinson, though, he wonders if patients will start flooding to hospitals and clinics, keeping medical use high and forcing insurers to pay out billions of dollars in treatments that were just delayed by a few months or a year.
"The real issue is on delayed or avoided care while the health system was 'closed,'" Ashley said.
A roller-coaster year
Some health insurers had a wild ride in 2020. First, when people avoided hospitals early in the pandemic and put off expensive surgeries, Indianapolis-based Anthem Inc. rang up record profit of $2.3 billion in the second quarter. It gave money back to members through premium rebates and waivers on some co-pays.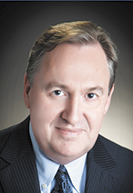 But by the end of the year, people began rescheduling procedures and submitting claims. Anthem posted profit of $551 million for the fourth quarter, down 41% from a year earlier, as it spent more on claims and paid out tens of millions of dollars in COVID-19 testing and treatment.
Stan Jackson, vice president at Indianapolis-based Apex Benefits, said he saw claim expenses drop between March and June last year. Some people have gone back to hospitals for surgeries, he said, but others are still concerned about safety, and the full effect of the pent-up demand could take months to be felt.
"Those that need care are probably seeking it, though there may be wait times," he said. "By April and May 2021, we'll probably have an idea if the savings was permanent or just delayed."
PwC's Health Research Institute says there's still so much uncertainty that even actuaries at large insurers are trying to figure it out.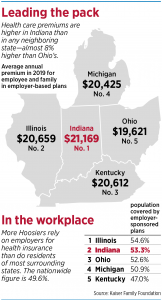 "The health of the overall population could worsen slightly as individuals delay needed care in the midst of the pandemic, pushing up future health care costs," the institute's annual outlook said. It projected that medical costs could rise 4% to 10% this year.
Eight in 10 Fortune 500 company employers surveyed by the American Benefits Council are concerned about medical costs surging, according to a report by CNBC. The companies said they worry that delayed treatment will result not only in a higher number of medical claims this year, but also higher overall costs for more acute care.
Drug prices on the rise
Pharmaceutical prices could also push up the cost of care. Drugmakers routinely hike prices twice a year, and 2021 has so far been no exception, even in the middle of the pandemic. In January, drugmakers hiked prices on more than 700 drugs by an average of 4.5%. Jackson said new therapies and treatments with annual price tags of more than $200,000 are coming to market. And some gene therapies carrying price tags of more than $1 million are on the market with more in the pipeline, he said.
All of that could push up the price of a plan quickly unless employers buy plans with certain risk protections. Even an employer with 10,000 employees or more could feel the hit.
"We are working with our clients to ensure there is risk protection in place and an ongoing strategy to address these situations," Jackson said.
In the meantime, which way will the dust settle? Will the pandemic push prices up, down or sideways? In an ever-changing health care climate, there's probably only one likely scenario: Prices will go up—it's just a question of how much.•
Please enable JavaScript to view this content.