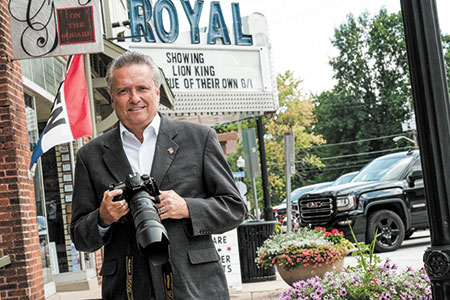 There is no shortage of people predicting the imminent demise of print journalism.
But don't count Rick Myers and Brian Kelly among them.
The duo—which owns a chain of central Indiana community newspapers under the Grow Local Media LLC umbrella—told IBJ their company is strongly profitable and growing.
In the wake of the May closure of one of central Indiana's largest and oldest community newspapers, The Hendricks County Flyer, Grow Local Media is expanding its own Hendricks County paper, the Icon.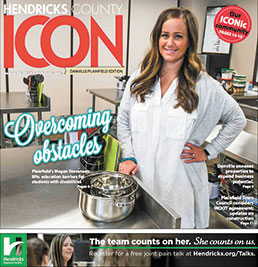 Using a reader-research firm to steer content and crafting a unique distribution model, the Icon has more than doubled its readership since Myers and Kelly launched it in 2008 as a free, monthly, tabloid-size publication.
The Icon expanded to twice weekly in 2016 and became a weekly in June, a month after the death of the Flyer, which was founded in 1965 and published twice a week.
Grow Local Media, which changed its name from Times Leader in January, also runs the Hendricks County Business Leader and the Center Grove Icon, both monthlies, as well as The Southside Times, a weekly.
"The new name illustrates what we're all about," Myers said.
The Icon's growth certainly runs counter to the current course of many print publications, and parts of its operations buck tradition.
Typical of small, community newspapers, the Icon is run with a lean staff—four full-time employees and a handful of freelance writers—and a busy publisher.
Myers, 57, serves not only as publisher, but also as editor and top advertising salesman.
He occasionally works only 50 hours a week, but 70 hours is more common.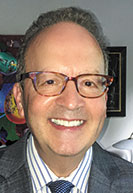 "Rick is simply everywhere," said Kelly, a community newspaper veteran who entered the arena by starting the Greenwood Gazette in 1986 when he was just 28. Kelly also runs the flourishing Current newspapers in Hamilton and Boone counties.
"I'm not a cocktail publisher," Myers said. "You are likely to see me around town with a camera or a notebook. I have a passion for what I'm doing that I think resonates."
Ironically, Myers worked for newspaper chain Thompson Indiana when it bought the Flyer in 2000 and named him publisher. Thompson later sold the Flyer to Alabama-based newspaper chain CNHI LLC, and Myers and Kelly—who also worked for Thompson—departed to start their own venture.
The fallen
Times are hard for the news industry. Since 2004, one in five U.S. newspapers has folded, according to the St. Petersburg, Florida-based Poynter Institute of Media Studies.
But conventional wisdom says smaller, community newspapers and highly niche publications are less vulnerable than metro-based, general-interest publications that face stiff competition—for readers and advertisers—from myriad digital outlets and news sources.
That might not be true.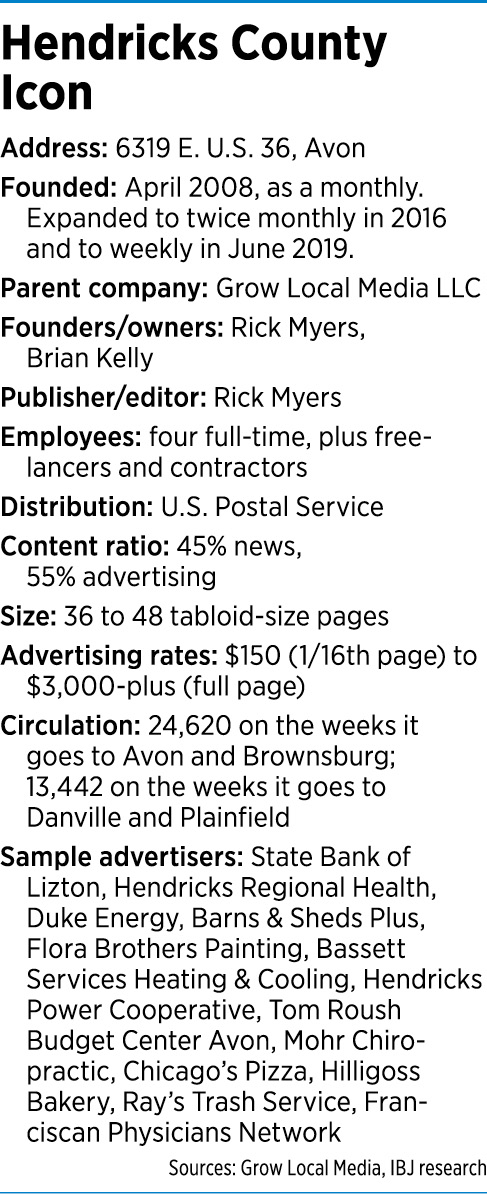 "The failure rate has really struck across the board, from metro dailies to community weeklies," said Tim Franklin, senior associate dean and professor at Northwestern University's Medill School of Journalism and former editor of The Indianapolis Star. "And unfortunately, that trend hasn't slowed."
Local casualties include once-prominent south-side weeklies The Greenwood Gazette (bought by the Star's then-parent Central Newspapers Inc. from Kelly in 1996) and The Spotlight (acquired in the early 2000s by current Star parent Gannett Co.).
The once-venerable Topics weekly publications—which owned papers on the north side like The Noblesville Ledger—also died within the last decade. And this February, Nuvo, a once-thriving alternative weekly in Indianapolis, stopped printing.
No death was more surprising than the Flyer, which once blanketed Hendricks County with coverage. It was one of the first weekly newspapers in the state to run full color.
"We knew the Flyer was struggling a bit, but I was really surprised the Flyer died," Kelly said. "We really thought it had staying power."
Franklin, who started his journalism career in high school working for the weekly Mooresville Times, was also "shocked to hear the Flyer ceased publication. Hendricks County is growing and it seemed to have a very strong readership. That shows you how difficult this business is right now."
But Kelly and Myers are believers that hyper-local coverage could be part of journalism's salvation.
"We think there's a bright future for our company," Kelly said. "We see a real demand from readers and advertisers for what we're offering."
In fact, he said, the Icon's expansion was at the behest of advertisers who wanted more frequency.
"We have found a way to connect to our readership, and it starts with truly local ownership," Myers said. He's seen how big chains struggle to manage many publications, some far-flung.
The Spotlight, Topics and Flyer were all owned by out-of-town corporations.
"Rick and his wife live in Hendricks County and he's just very close to the market," Kelly said. "His involvement is a big reason why we've been successful in Hendricks County."
Myers, a Haughville native who graduated from Crispus Attucks High School, is still looking for more ways to connect the Icon with the Hendricks County community.
He's even considering a permanent "Publisher's Coffee" tour, where he'd go into people's homes in hopes that the homeowner would invite friends to come over and talk issues. "That's how you win this war," he said. "One household, one reader, one resident at a time."
Myers is no apologist for the industry he loves.
"This industry has taken a beating. And in part, that's because there's no leadership," he said. "Everyone wants to cry about the heyday. The way I look at it, you can work hard and make this a heyday.
"This industry is not for the weak or meek," he added. "But, for me, it's a labor of love."
Getting it into homes
Local ownership and management isn't the only factor that separates the Icon from its peers.
Unlike many of the now-dead community newspapers, the Icon delivers its newspapers via U.S. mail instead of by carrier. And the Icon has precious few drop points for a reader to buy it off the streets.
"We have to look our advertisers in the eye and tell them these papers are going right into people's homes," Kelly said. "They're not laying in a driveway or mud puddle, and they aren't being dumped in the trash."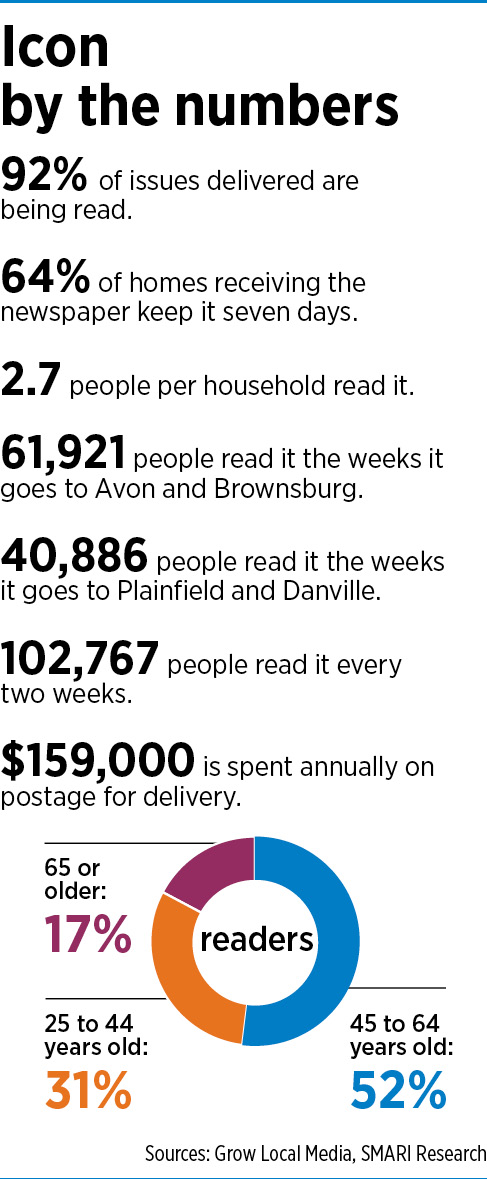 But that delivery method is expensive. It costs the Icon $159,000 annually to mail its newspapers to homes. For all the publications Kelly has a stake in—nine in total—the annual postage bill is $1.5 million. The U.S. Postal Service charges free publications like the Icon more than it does paid publications, which get a discounted periodicals rate.
"That rate for us increases every single year," Kelly said. "It's not like the days when Congress had to approve postal increases, and you only saw an increase every few years."
To limit the expense, the Icon has developed a unique distribution schedule. It delivers papers to different parts of the county on alternate weeks. One week, it mails 24,620 copies to Avon and Brownsburg residents; the following week, it mails 13,442 to homes in Danville and Plainfield. The news content is countywide but is focused more heavily on the areas where it is mailed. Kelly and Myers said they are contemplating expanding distribution.
"Like everything we do, we will study the result and plan accordingly," Kelly said. "We wanted to walk before we ran, and postal expenses was a big part of that."
That free model has long been the norm for weekly, community newspapers but is contrary to the direction the industry is headed.
"As newspapers go digital, we're pivoting from an ad-revenue model to a reader-generated revenue model," Franklin said.
So it's becoming increasingly unusual, he said, for newspapers to have such high distribution costs without gaining any revenue from readers. While Myers said print costs are also considerable for the Icon, postage is his biggest expense.
Going full digital is not an option for the Icon. While the newspaper does have a growing web presence—and recently hired a director of digital sales—the vast majority of revenue comes from print.
"That's where our advertising works best, and that's where our advertisers want to be," Myers said.
Not only that, he added, "despite popular opinion … a lot of our readers look forward to opening a newspaper. There's something relaxing about that act. You don't have to plug anything in or boot anything up. It's simple. And there's still something about print that validates the news."
It would be logical to think Icon readers are all gray beards longing for a bygone era. But Myers said that's not true.
Only 17% of Icon readers are 65 years old or older. Just over half are age 45 to 64, and 31% are 25 to 44.
Paid research …
Research powers all decisions at the Icon—and at other Grow Media publications. The company doles out several thousand dollars every three years to determine readers' and advertisers' desires. Kelly declined to say how much the Icon pays locally based SMARI Research, but said it's less than $10,000 per study period.
"We survey the entire market. That's important," he said. "If you just survey your readers, the results are skewed."
Kelly and Myers said the research has yielded some surprising results.
For instance, it showed their readers don't care much about local sports coverage.
"For years and years, local high school sports coverage has been a staple of weekly community newspapers," Kelly said. "But our research said there wasn't a big demand for that, so we don't do any game coverage or previews. We follow big, big sports events that have a major impact on the community and we do some sports features."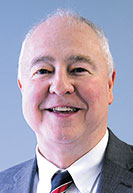 "Much of what readers want from a community newspaper is utilitarian. It's news you can truly use," said Steve Key, Hoosier State Press Association executive director.
Following the research, the Icon decided to focus on dining and entertainment. "We do a restaurant profile in every paper," Kelly said. "And people love to read about restaurant openings. We also cover entertainment outlets. People want things to do."
There's also a heavy dose of people features, travel news, and stories on home and yard improvements.
After the death of the Flyer, the Icon decided to cover more government news.
"It's a big investment for us to cover those two- and three-hour government meetings," Myers said. "But now we've found people want us to be a bit of a watchdog."
But the SMARI research determined readers didn't want long stories about government meetings. "They want the highlights—what it means for them and what's the next step," Kelly said.
The research also showed a strong desire for updates on road construction and repairs. "We're often the only source telling people the best ways to get around," Kelly said "and that has a real impact on people's lives."
… pays off
Before the Flyer folded, the Icon had more of a "People magazine feel," Myers said. Now, it reads more like a newspaper.
And the research validates the Icon's decisions, he said.
According to SMARI, 92% of delivered Icons are being read and by an average of nearly three people per household. SMARI also concluded that 64% of households hold on to the Icon for seven days.
Advertising sales dictate page count for newspapers; the more ads sold, the bigger the paper. The Icon shoots for 45% of its space to be news copy and 55% ad copy. It usually runs 36 to 48 tabloid pages, which is robust for a community weekly, industry experts said.
Ads cost $150 for 1/16th of a page, up to $3,000 for a full page. Frequency buys yield cheaper rates. A recent Icon was chock-full of ads placed by physician groups and hospitals, a painting company, a power cooperative, a car dealer, a pizza parlor and a bakery, to name a few.
"We're in the process of our first full weekly billing cycle," Myers said. "I was very surprised and pleased at the July numbers. And we're confident those numbers will get stronger."
HSPA's Key isn't surprised the Icon is winning over advertisers. He likened its hyper-local coverage to geo-targeted digital marketing.
"With a publication like that, you know what your market is," Key said. "And ads in those newspapers are seen as less intrusive than some digital advertising and they aren't overly expensive. For advertisers, there's real value in that."•
Please enable JavaScript to view this content.