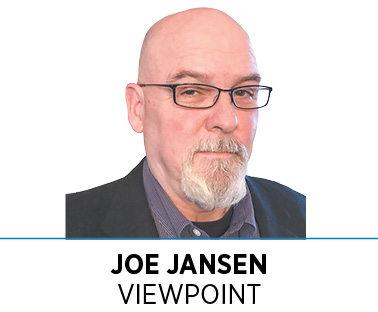 The thought of having all your teeth pulled might make you cringe. Thankfully, when teeth are crowded, the common dental procedure is to extract some molars here or incisors there. Middle-schoolers don't like it, but when they've grown up with straight teeth and healthy mouths, they're grateful.
In the debate about timber harvesting as a management practice in Indiana's state forests, nobody is talking about clear-cutting entire woodlands. So that's good. In their recent essays, John Davis with the Indiana Department of Natural Resources and IU professor Morton Marcus agree on the broad themes: We recognize a social and economic value to our public lands, and we agree that getting outside makes the quality of our lives better.
We likely share, too, that feeling of peace when walking a trail in the cool of the woods, hearing the bickering of squirrels, or encountering a young deer and trying to guess which of you is more surprised.
For all we have in common, we have differing ideas on the best ways to manage our public lands. On one hand, DNR employs forest management practices designed to maintain healthy woodlands and habitats for Indiana's native wildlife. Over the past 100 years, these practices have helped reforest areas that had been previously clear-cut, practices that have been certified for 10 straight years by groups like the Forest Stewardship Council.
The other side of the debate seems to focus more on image and perception. Hoosiers, we are told, are seen as rust-belt Orville Redenbachers. If we want a tax-paying "footloose cyber workforce" to move in, we'd better clean up our acts and try not to look like tree-chopping yokels. It's an economic argument based on a caricature, and we can surely find more solid ground on which to meet.
The argument continues that timbering, hunting and fishing are of declining importance to the people of Indiana. Some numbers are worth considering when we talk about the importance of hunting and fishing to conservation funding in Indiana.
Two wildlife restoration acts—Pittman-Robertson and Dingell-Johnson—place a federal excise tax on hunting gear like firearms and archery equipment, and on fishing equipment like rods and reels. Those federal taxes—paid by hunters and fishers—are apportioned back to the states to support land conservation and habitat restoration.
Indiana's public lands have benefited greatly from these federal programs, which have returned more than $88 million in conservation funding to Indiana over the past five years. During that period, outdoorsmen and outdoorswomen in Indiana have paid another $97 million for hunting and fishing licenses, all of which goes right back into managing fish and wildlife resources in our state. Programs like the federal "Duck Stamp" (required to hunt migratory waterfowl) have raised $160 million across the United States over that time, 98% of which goes straight back into wetlands acquisition, restoration and conservation.
Hikers and backpackers do not pay a fee to hike a trail. Birdwatching is free. But those of us who hunt and fish contribute handsomely—and willingly—to conservation funding in Indiana.
As we talk about the best ways to manage our public lands, it's not like pulling teeth to see that our shared interests can outweigh our differences: We all want clean waters, flourishing native wildlife and healthy forests we can walk together.•
__________
Jansen is a member of Hoosier Outdoor Writers and the Indiana chapter of Backcountry Hunters & Anglers.
Please enable JavaScript to view this content.