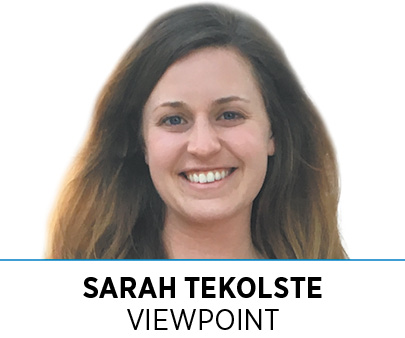 Teachers have the largest in-school impact on student learning, and yet, schools across the country are facing staffing shortages. In Indiana, the shortage, which predates the pandemic, has hit a seven-year high, with 96% of districts reporting a teacher shortage this school year. I worry that legislation currently moving through the General Assembly might push more teachers out of the profession.
An amended version of House Bill 1134 is being considered by the full House. If passed, this legislation will place unrealistic burdens on teachers like me, create barriers for our students when it comes to getting much-needed and research-proven social-emotional learning, and hamper educators' ability to teach our entire complex history.
HB 1134 would mandate that every district in the state form curricular materials advisory committees made up of at least 60% parents and 40% teachers and administrators. I believe strongly in family involvement; throughout the year, I make hundreds of phone calls and have conversations with my students' parents and families. However, what this legislation proposes is both unrealistic and unwise.
First, teachers across the state are already working many additional hours every week to meet the many demands of our students and families and of school leadership. We do not have the capacity to review our curriculum with our students' parents on the level this legislation requires.
Second, we are licensed pedagogy and content-area experts who design our curriculum based on state standards and, in the case of my school, International Baccalaureate standards. These standards are publicly available. The proposed legislation would place a burdensome requirement on me as a teacher and on many of my students' parents who might not be experts in our state standards or IB standards.
By requiring written parental consent for social-emotional learning, this legislation would create unnecessary barriers for some of the aspects of teaching that I love best, like helping my students set and achieve goals, process current events, and connect with one another, all of which could be considered SEL. If I have to document parental consent each time I have a mindful minute in my classroom or ask a student how they are feeling, that sets a standard which is nearly impossible to meet. I am not sure I am up to the task.
Finally, HB 1134 and legislation like it will place unnecessary restrictions on diversity training and the teaching of difficult historical concepts. Several years ago, I participated in my district's racial-equity training, a valuable experience for me as an educator. There are clear national disparities in academic outcomes for Black and Latino students, and, in Indiana in 2021, only 12% of Black students were proficient on the math ILEARN test, compared to 22% of Hispanic students and 44% of white students. Diversity training allowed me to think about the barriers that lead to these disparate outcomes and how I can help remove them. The legislation puts such training at risk and removes a tool that could help teachers be more effective.
If passed, HB 1134 will push teachers to the point of burnout and exacerbate the teacher shortage in Indiana. Our students are struggling, academically and socially, after nearly two years of pandemic learning, and we teachers are poised to help. The proposed legislation will only harm us and our students by placing unnecessary and detrimental restrictions on our work. •
__________
TeKolste is a Spanish teacher at Shortridge High School, a teaching methods instructor at the University of Indianapolis, and a Teach Plus Policy Fellowship alumna.
Please enable JavaScript to view this content.