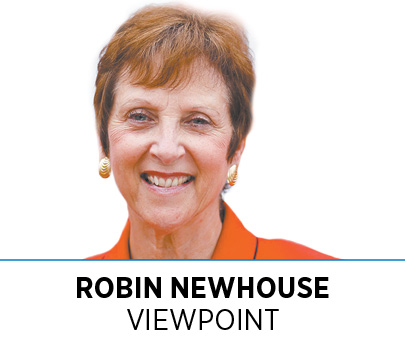 Before the world was battling COVID-19, the United States was focusing on another crisis: the opioid epidemic. Over the decades, funding has been allocated, evidence-based policies have been implemented, more treatment centers have opened, and more people have spoken out about substance-use disorder and the subsequent death, disability and wreckage it causes for people, families, the workplace and our country.
Since then, beyond the devastating COVID pandemic, communities have experienced contentious political discourse, intense climate changes, and a renewed awareness of racial inequities and injustice. The opioid epidemic faded into the background.
As we celebrate another Recovery Month, it is time to renew the fight against a disease that harms 20 million people in the U.S. and their loved ones. Overdose deaths are at a record high. According to the CDC, drug overdose deaths increased almost 30% in 2020, the highest increase ever recorded in a 12-month period. For those on the front lines caring for and treating people who use substances, as well as people, families and loved ones battling substance-use disorder, the high incidence of overdose death is more than a number.
So, it is more important today than ever that policymakers, employers, universities, hospital systems and the community return attention to ways to support people in recovery, provide innovative treatment options, and create and implement preventive interventions and strategies to avoid substance use for children at risk.
Through Indiana University's Responding to the Addictions Crisis Grand Challenge, IU has continued to work with more than 100 partners through the state to address educational and training opportunities, prevention and treatment options, policy and law, and the economic impact of the addictions crisis.
The Comprehensive Pain Assessment Clinic has educated 93 patients in pain control and trained 34 students who will soon be entering the workforce. The Responding to Addictions Crisis initiative has also reached beyond our students, to educate more than 2,500 partners throughout the country through our free Extension for Community Healthcare Outcomes program and more than 800 community members on the barriers of stigma through two free online courses.
Our researchers continue to study and recommend effective policies and law at both the state and national level. They are working with people in long-term recovery to examine the use of medication-assisted treatment. They continue to research the economic impact substance use has on our country and in the workforce, and they continue to provide programming for at-risk youth in local schools and in the juvenile justice system.
We are proud of the work we are doing, but we acknowledge there is much more work to be done. Many aspects of people's lives—socioeconomics, education, mental health and more—play a role in the disease. It will take all of us, working together as a supportive community, to combat it.
We must all keep moving forward and remember that, in the end, this work isn't just about laws, money or medicine. It is about people.
This month, and every month, we remember those who have lost their lives to substance use and thank our clinicians, researchers, partners, those in recovery and their families for their commitment to making Indiana, and beyond, a healthier place.•
__________
Newhouse is dean of the Indiana University School of Nursing and leader of IU's Responding to the Addictions Crisis Grand Challenge.
Please enable JavaScript to view this content.