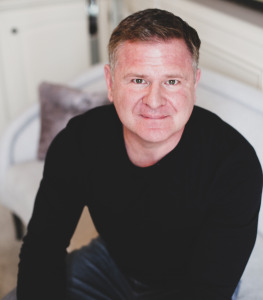 Marketing technology firm Terminus Software Inc. announced Thursday that it has acquired Boston-based marketing software company Zylotech.
Financial terms were not disclosed, but Terminus CEO Tim Kopp, who lives in Hamilton County, said it is the fifth and largest acquisition yet for Terminus.
Terminus was founded in Atlanta in 2014 and gained an Indianapolis presence with its acquisition of the email marketing software firm Sigstr in December 2019.
"This is a big deal. It's a really, really important acquisition," Kopp said.
The acquisition closed in late summer but Terminus did not announce it until now.
Terminus has more than 300 employees, about a quarter of whom are based in Indianapolis. Zylotech, which also was founded in 2014, has 83 employees.
Terminus secured $90 million in venture capital in February, and Kopp said that funding made the Zylotech acquisition possible.
Terminus offers a business-to-business platform that helps marketers connect with potential customers. As an example: A marketer who is trying to connect with a large company might not have up-to-date and accurate information about the best person to contact. Terminus can help the marketer identify the best person, automate a marketing campaign and measure its results.
"Terminus is basically the business-to-business version of ExactTarget," Kopp said.
Before he joined Terminus, Kopp was the chief marketing officer at Indianapolis-based ExactTarget from 2008 to 2014. ExactTarget, whose technology helped marketers connect directly with consumers, was acquired by SalesForce in 2013.
Zylotech offers a business-to-business customer data platform, or CDP, that continuously collects, tracks and updates information on the people at targeted accounts like large companies. That CDP is now part of Terminus' offerings—a tool that Kopp said will dramatically improve Terminus' previous capabilities.
Zylotech now operates under the name Terminus CDP.
Please enable JavaScript to view this content.