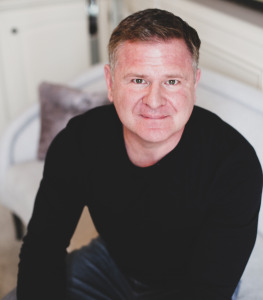 Terminus Software Inc., which acquired locally-based email-marketing software firm Sigstr in December 2019, announced Thursday that it has raised $90 million in venture capital and plans to use the capital infusion to grow its Indianapolis office by more than 200 employees over the next two years.
The Atlanta-based marketing technology firm raised the Series C round of funding from Boston-based Great Hill Partners, with participation from existing investors Atlanta Ventures, Edison Partners, and Hallet Capital.
The company said it would use the capital to accelerate data-products innovation, hiring and market expansion.
In Indianapolis, where the company currently has 55 employees, Terminus said it plans to add employees in customer service, engineering, marketing, product development and sales.
As part of the investment, Great Hill Partners Derek Schoettle and Chris Gaffney will join the Terminus board of directors. Schoettle is former chief executive of ZoomInfo and chief business officer of IBM's Watson & Cloud platform. Gaffney, who co-founded Great Hill Partners in 1988, has served on more than 45 boards and participated in over 100 acquisitions.
"This infusion of capital accelerates our ability to bring the best data, channels, and analytics all together in one hub to power high-performing go-to-market teams," Terminus CEO Tim Kopp said in written remarks.
Kopp, a former ExactTarget chief marketing officer, joined Terminus last year, shortly before the Sigstr acquisition.
Terminus has raised a total of $125 million in growth funding since its founding in 2014. The company offers an account-based software platform designed to improve marketing and sales. It acquired marketing analytics firm BrightFunnel in late 2017, providing it with a San Francisco office.
The Sigstr acquisition gave it a downtown Indianapolis office and boosted it email marketing capabilities. Sigstr, founded in 2014, became a High Alpha portfolio company in 2015. It sells software that enables companies to leverage employee emails for marketing purposes.
Terminus has continued its growth over the past year by acquiring account-based chat platform Ramble and account profiling and predictive data company GrowFlare. It also added enterprise software veterans from Braze, Salesforce Marketing Cloud and Conga.
Please enable JavaScript to view this content.