Indianapolis-based Ntracts Inc. might be the fastest growing local tech company you've never heard of.
Tucked under the wing of law firm Hall Render Killian Heath & Lyman for nearly three decades, Ntracts is now taking off under the leadership of John Shane, who bought the company in 2016.
Ntracts, a software-as-a-service company that makes health care management and compliance software, has grown 400% over the last four years. And Shane projects 300% growth each of the next two years.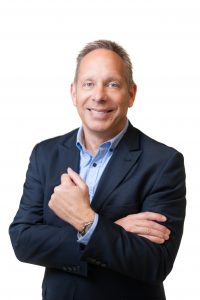 When Shane bought majority share of the company in 2016, it had nine employees and clients in six states. It now has 50 employees—35 working out of its local offices in the Stutz Building on the northwest side of downtown—and customers headquartered in 32 states. Those customers have operations in 48 states.
The software-as-a-service firm is adding employees by the handful—including workers in sales, technology and client services.
"We'll add 40 people in 2020," Shane told IBJ. "We're hiring a lot of positions, including systems and workflow developers and systems and software architects."
The company is having no problem filling its job openings. "We love the technology talent in Indianapolis," Shane said. "That's a big attraction for us."
The company counts more than 2,000 health care organizations as customers, and Shane said that number is growing steadily. Ntracts will have customers in all 50 states in 2020, he added.
Ntracts ticked along quietly and grew slowly for most of the first 30 years after it was formed as a small division of national health law firm Hall Render Killian Heath & Lyman, which has long been known for its tech acumen.
Ntracts was founded almost by accident in 1987. Officials at the law office recognized its clients needed help managing its contracts and developed DOS-based software to help.
The technology evolved with the computer revolution of the 1990s and early 2000s, but the operation remained relatively small, mostly focused on the law firm's clients in Indiana.
In 2007, Hall Render Killian Heath & Lyman spun it off. Shane, a 1989 Purdue University graduate and sales and business administration veteran, joined the company in 2015 and bought a majority share of it a year later.
"We focused on our biggest competitor, Dallas-based MediTract, and that's how we started to gain traction," said Shane, who doesn't consider himself a techie but said he has some software programming experience. "I knew there was a lot of potential for growth. I really believed we had a better product and better service. I thought, 'Let's take this to market and push it.'"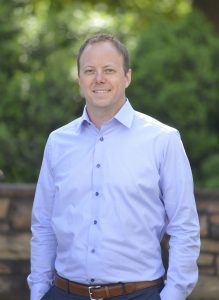 Not only did Shane start picking off MediTract's clients, he pursued people who had worked for the firm. Notably, David Paschall, a MediTract veteran, was added to the Ntract team in May as CEO. He's also a minority shareholder.
"David is my new boss," Shane said. "He has 17 years of experience, and I believe what he has to say."
Shane, who formerly carried the CEO title, is now president.
Paschall, who had left MediTract in mid-2018 to start an investment firm focused on health care technology, was attracted to Ntracts because of the team Shane put together, as well as its culture, the company's reputation and the continued partnership with Hall Render Killian Heath & Lyman.
"The chance to grow something and have a lot of fun doing it was a big attraction for me," Paschall said.
Hall Render still has a minority stake in the company—and a big influence on it.
"They're very active in this company and extraordinarily valuable," Shane said of the law firm. "They are the authority in the marketplace."
Early this year, Ntracts closed on its first round of capital to finance expansion. Shane declined to say how much was raised, but said it was all from individual investors.
"It became clear, it was either raise capital to grow or sell the company," Shane said. "Now, we're positioned, staffed and funded for rapid growth."
The company is profitable, said Shane, and to further fuel growth, he has decided to invest all profits back into the firm's growing operation.
While Ntracts software is made for health care companies, it can be used for a variety of contracts, from those governing physicians to information technology and construction agreements.
"Of all our clients, 85% use our software to manage all their contracts," Shane said.
The contract management space has grown significantly over the last decade as compliance issues have grown more complex.
"Protecting clients from compliance risks is a huge component of what we do," Shane said. "Our software also drives efficiencies and helps keep costs down. Those are the three big drivers."
Ntracts has very little turnover among its clients—a holdover from its days under the wings of Hall Render, Shane and Paschall said.
"Law firms tend to have lifetime relationships with clients," Paschall said. "Those loyal relationships have helped Ntracts build a sterling reputation in this industry."
It's been a long time since Ntracts delivered its products on old-school computer discs.
"The evolution of our platform has been a constant process, and we will continue to evolve," Shane said.
But evolution doesn't mean complication.
"This product is very intuitive," Shane said. "If you know how to use Facebook, you can use our product."
Please enable JavaScript to view this content.