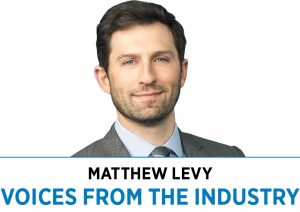 Though the economy soared in 2021, it was another challenging year for many global businesses. Supply chain disruptions, logistics delays, geopolitical tensions and the pandemic all weighed heavily on companies. Unfortunately, many of those same challenges will likely remain in 2022, but there is cause for optimism. The market is adapting, the U.S. government has implemented policies for relief, and merger and acquisition activity remains at historically high levels.
Supply chains
Raw materials and critical components remain scarce, and logistics delays persist. To address the economic impact of supply chain disruption on U.S. businesses, President Biden issued Executive Order 14017 on Feb. 24, 2021, calling for detailed supply chain reviews and interagency action. Throughout 2021, federal agencies investigated supply chain and logistics disruptions and implemented relief measures, such as reducing the number of idle shipping containers at ports, improving supply chain infrastructure, and identifying bottlenecks to help industry adapt production processes to supply shortages.
Though helpful, these measures have been slow to materialize; meanwhile, businesses have learned to adapt. While supply chains take time to rebuild, the last 24 months have demonstrated the need for diversification.
This administration, like its predecessor, is focused on developing domestic industry over foreign supply chains. That overriding policy objective, in tandem with global supply chain vulnerabilities and souring relations with China, has pushed many U.S. businesses to seek closer suppliers. Supply chains that align with federal policy objectives and changing geopolitical circumstances are likely to be most successful in navigating future disruptions.
International relations
The Biden administration has not actively sought out new trading partners or negotiated free trade agreements, but that is not indicative of inaction on trade. Instead, the emphasis has been on enforcing the benefits of existing agreements. The United States recently brought and prevailed in a dispute under the U.S.-Mexico-Canada Agreement challenging Canada's restrictions on American access to its dairy market. That success prompted calls from members of Congress to use the same dispute-resolution mechanism to challenge trade restrictions by Mexico on imports of genetically modified corn and access to its energy market.
At the same time, the United States has been rebuilding its relationship with Europe, for economic and strategic reasons. Earlier this year, the U.S. and the European Union settled their trade disputes arising from the U.S. Section 232 tariffs on steel and aluminum, with both sides dropping their dueling World Trade Organization cases. The U.S. implemented a tariff-rate quota system for EU steel and aluminum imports, while the EU lifted its retaliatory tariffs on certain U.S. goods.
This de-escalation of trade tensions will benefit many U.S. companies while also serving a broader political purpose. The U.S. needs to secure the support of its NATO partners in response to Russia's increasing militarism on Ukraine's border. If conflict in Ukraine ensues, U.S. companies should expect deepening relations with Europe and a swift sanctions response by the U.S. government against Russia.
China
U.S.-China relations are poised to remain low in 2022. The Biden administration is preparing to implement the Uyghur Forced Labor Prevention Act in June, which institutes a presumption that products made in the Xinjiang Province of China have been manufactured using forced labor. This will require greater supply chain diligence, mapping and documentation by U.S. importers.
Congress is also considering a slate of bills focused on China, including funding for research in emerging technologies designed to increase U.S. competitiveness, changes to the exclusion process for Section 301 duties on Chinese-made goods, and federal oversight and approval of outbound investments to China where there are national security implications.
These legislative actions follow the Dec. 31 expiration of the Trump-era Phase I deal with China, which saw China fall $16 billion short of its purchase commitments and fail to remove certain agreed-upon nontariff barriers to trade.
What to expect?
Although challenges remain, economic optimism is still high and 2022 is expected to be another strong mergers and acquisitions year. There is also hope that the pandemic and the logistics and supply chain problems it accelerated will resolve in 2022. Nevertheless, U.S. businesses should review their supply chains critically, identify ways to diversify, and monitor global events to ensure they can remain agile during any further disruptions.•
__________
Levy is an Indianapolis-based government and regulatory affairs partner and member of the firm's international team.
Please enable JavaScript to view this content.