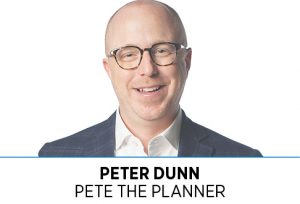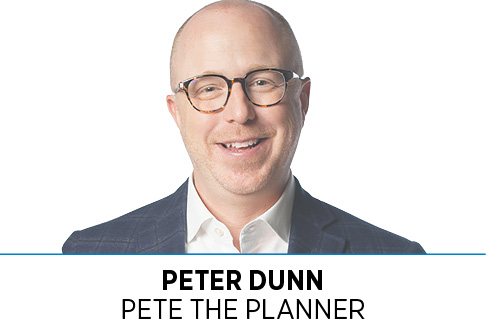 Most days of my middle school years revolved around one aspiration—being able to jump up and touch the backboard of a regulation basketball goal. My best friends and I spent hundreds of hours jumping and straining to touch the foam pad at the bottom of the backboard. We were fixated the way middle school boys get fixated on otherwise mundane moments of life. The idea of touching the backboard took on a life of its own with chants and wagering, as is the trend with arbitrary obsessions.
The day I finally scraped the foam for the first time, I screamed with joy. And then it was over. I didn't care anymore. Yes, it was nice to accomplish something I had set my mind and effort to, but in the big scheme of things, it didn't really matter.
I later learned moments and goals like these were called benchmarks, and they can offer great utility when applied correctly. But benchmarks can often morph into finish lines and the impetus for unwarranted and undesired detours.
In the financial world, several benchmarks feel like finish lines. And like most financial concepts, you can sort these benchmarks into the three primary financial categories: income, debt and assets.
Let's start with income. There's absolutely nothing wrong with aspiring to make a certain amount of money in a given year. Truth be told, I absolutely fell into this trap early in my career. Then, like many other improperly inspired individuals, I used the income level to justify uncorrelated actions and spending. "As soon as I earn X, I will then do Y" is most often the misguided refrain. Unfortunately, acting on natural income benchmarks is usually the catalyst to lifestyle creep, the subtle increase in spending that follows the ordinary increase of income.
Debt elimination is a beautiful thing. From paying off student loans to making your last mortgage payment, getting rid of monthly debt obligations is undoubtedly an accomplishment worth acknowledging and celebrating. Paying off your debt increases your net worth and makes your financial life markedly easier. But the moment you achieve this benchmark, dark and mysterious forces try to persuade you to make your life harder by turning the newly freed-up cash flow into a fresh obligation, such as a car payment or wine collection.
In an instant, the effort that got you to the benchmark in the first place disappears as you exhale without considering the impact of your new behavior change.
Asset benchmarks might be the most dangerous to mistake for outright success. Your lifestyle determines the need for various asset levels, not culturally significant thresholds.
Maxing-out your retirement plan or joining the "two-comma club" shouldn't cause you to take your foot off the gas or change your investing strategy altogether but should be the precursor for continued diligence and patience.
The financial services industry has struggled to overcome the population's self-appointed Mount Rushmore moments. Yes, maximizing your employer's match is nice, maxing-out your retirement plan contribution is great, and becoming a millionaire is even better. But if these moments aren't the true culmination of your financial planning strategy, they're merely markers along the road to your bigger journey.
It's incredibly tempting to make benchmarks the crucial elements on your financial checklist, but it's the personal math that should occupy your focus. The math of financial planning is the easy part; it's your interest in making the math work that complicates everything. This includes waning interest brought about by shiny objects and meaningful yet pedestrian benchmarks.
This column is not an attempt by me to become the thief of your joy. I'm not trying to lessen the glory of your personal finance accomplishments. And I'm not suggesting you shouldn't celebrate your milestones. Rather, I'm trying to warn you of the complacency that can naturally follow seemingly meaningful moments.
Given the moment, like you, I'm trying to find silver linings and circumstances worthy of celebration, in all areas of my life. But in my haste to forget about our collective reality, I have to constantly remind myself that financial victories should align along a strategic path. They shouldn't feel like isolated wins marked by their spontaneity and fortuitousness.
Celebrate hitting your benchmarks by acknowledging how important they are to your overall financial well-being. Valuing long-term financial stability isn't about lessening your short-term accomplishments; it's about identifying how your short-term victories will lead to long-term success.•
__________
Dunn is CEO of Your Money Line powered by Pete the Planner, an employee-benefit organization focused on solving employees' financial challenges. Email your financial questions to askpete@petetheplanner.com.
Please enable JavaScript to view this content.