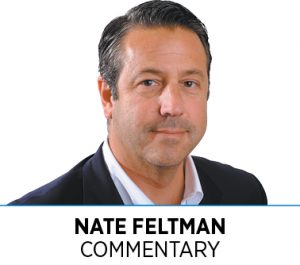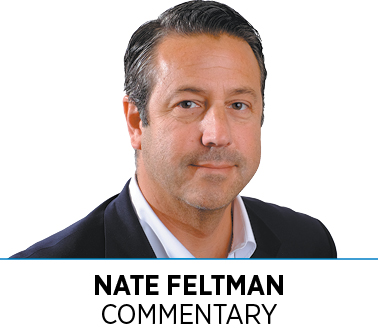 I am just back from a tour of a war zone I thought incomprehensible—our downtown.
Unless you see the damage with your own eyes and walk around and see the devastation, it is difficult to comprehend. Devastation and destruction everywhere.
We all were horrified to see the murder by a Minneapolis police officer of George Floyd. A sanctioned government police force committed the ultimate harm against a fellow human. All of the officers involved must be held accountable and all bad cops must be rooted out of all police departments. Action is needed now to prevent further injustices.
We all were taught early that two wrongs don't make a right. Crimes committed against innocent people and property cannot be tolerated. What has happened to our city is inexcusable.
Where was the National Guard last night? After Friday night's protests went out of control downtown, how is it that our mayor and governor did not take action to prevent further damage to innocent persons and their property? If government cannot do the basics by preventing anarchy, what kind of society will we have? We spend millions to attract people to our downtown, but do not take the necessary action to protect people and property located there.
Government's primary duty is to protect life and property by maintaining order and security. Failure is obvious this morning.
I had the opportunity to talk to Tony Cento this morning, owner of the small business Cento Shoes. His business was looted last night. He is asking, "Where did our government go? They abandoned us." Tony understands the right to protest injustice, but he can't understand attacking innocent people and destroying their property.
On April 4, 1968, the day Rev. Dr. Martin Luther King Jr. was assassinated, Robert F. Kennedy happened to be in Indianapolis as he campaigned for the presidency. Upon hearing of the death of King, he spoke:
"For those of you who are black and are tempted to be filled with hatred and distrust at the injustice of such an act, against all white people, I can only say that I feel in my own heart the same kind of feeling. I had a member of my family killed, but he was killed by a white man."
Indianapolis was spared the riots and destruction that hit almost every other city following the death of King. Kennedy's speech is credited with calming tensions in Indianapolis.
"Look at all those other cities," the late William Crawford, then a member of the Black Radical Action Project, who was there, told The Indianapolis Star in 2015. "I believe it would have gone that way had not Bobby Kennedy given those remarks."
Indianapolis was not spared this time. Perhaps Friday's government response is excusable. Maybe leaders thought Indy would be spared again. Saturday night's violence and destruction were predictable and the government response is inexcusable.
Where is our RFK?
__________
Feltman is CEO of IBJ Media and a shareholder in the company. To comment on this column, send email to nfeltman@ibj.com.
Please enable JavaScript to view this content.