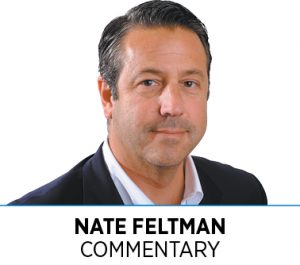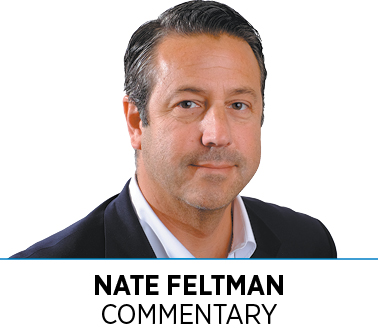 If someone would have told me a couple of years ago that COVID and Russia's Vladimir Putin would begin to heal the American political divide in 2022, I probably would have asked what planet they were from.
Let's take COVID. While a crisis like a pandemic should be a situation that draws Americans together, the opposite occurred. Everything became political. Both parties share blame in this regard. Timing is everything, and the fact that the virus emerged early in a presidential election year, and worsened as the election approached, guaranteed the politicization of the pandemic from the outset.
The differing state and local government responses to the virus further contributed to the polarization of Americans and the politicization of the pandemic. Republican governors tended to be more reluctant to lock down and enact statewide mask and other mandates. Democratic governors reacted with stricter controls and mandates.
A rural and urban divide also emerged, furthering the narrative of a red versus blue response to the pandemic. Big cities locked down, while in much of rural America, one could hardly notice a pandemic was raging.
But something interesting is now happening. There is a realization among some on the left that perhaps the lockdowns and mandates went too far in our deference to the politicians and the "experts." And on the right, there is more acknowledgment that vaccines have worked, not to prevent one from acquiring COVID, but from its the worst possible effects—hospitalization and death. I would dare say most Americans now agree on the way forward—sensible precautions when warranted, but not unnecessary intrusions on our personal liberties.
Now to Russia. Putin's Russia has been in the headlines nonstop since President Obama was in the White House. Obama warned Putin not to interfere in U.S. elections after U.S. intelligence officials discovered a Russian-backed disinformation campaign promoted on social media with fake accounts that reached millions of Americans starting in 2013.
Russia again was center stage during Special Counsel Robert Mueller's investigation into possible collusion between the Trump campaign and the Russian government (fueled in part by the discredited Steele dossier). Democrats' initial basis for calling for President Trump's impeachment stemmed from now-disproven Trump collusion with Russian officials. The amount of discord that Russia sowed in America must have had Putin dancing in the halls of the Kremlin.
Fast-forward to Russia's invasion in February of its sovereign, peaceful neighbor Ukraine. Believing that war-weary America and its Western allies would not have the stomach to assist Ukraine, Putin miscalculated. The Ukrainians and their heroic president, Volodymyr Zelenskyy, have inspired America, along with the democracies of the world, as they have fought the Russian invaders.
Russia, not long ago successfully dividing Americans along political lines, is now reminding Americans of our own hard-won freedoms as scenes of death and destruction fill our television screens daily. Putin's invasion has brought bipartisanship to Capitol Hill as Congress, by large majorities, approved a massive aid package for Ukraine that was signed by President Biden in record speed.
No doubt, there are dark days ahead as new COVID variants inevitably appear and more innocent Ukrainians are killed. But recent events might offer a silver lining for America—a reminder of all that we have in common and the freedoms we enjoy. Of course, a midterm election is looming, but I see signs of American unity that are hopeful.•
__________
Feltman is CEO of IBJ Media. Send comments to nfeltman@ibj.com.
Please enable JavaScript to view this content.