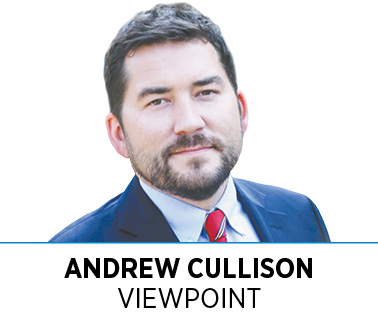 Gov. Eric Holcomb says Indiana will need to fill more than 1 million jobs in the next few years, and he has created an ambitious program—Next Level Indiana—to make that happen. A key part of the program focuses on training Hoosiers for careers in high-demand fields.
Clearly, that training is essential for the good of Hoosiers, employers and the state's economy. But it won't be enough to ensure the program's success, because hiring that many new workers will require hiring a proportional number of leaders. As such, as we invest to train workers, we also must invest to train leaders. But we need to invest wisely.
Certainly, the business world doesn't lack for leadership training. Deloitte estimates that U.S. companies spend $14 billion each year to train leaders. The problem is that we're not putting those dollars to their best use.
Yes, leaders need to learn to lead strategically, and to engage the best approaches for today's workplace. And yes, they need to learn how to embrace emerging trends in leadership. However, if we are to develop truly effective leaders, our training must include moral reasoning development.
This might seem like an obvious position for the leader of an ethics institute to take, but it's backed by data. For example, a study published in Nonprofit Management and Leadership suggests that how a person scores on a simple moral reasoning test is 100% effective in predicting effective leadership. A study published in The Journal of Applied Psychology states that high scores on that same test corresponded to leaders who were described by employees as exhibiting "transformational" leadership traits.
The problem is, many people run into mental roadblocks when they think about ethics training. They assume that ethics can't really be taught because, "You either know what's ethical or you don't," or they assume ethics training is the same as compliance training, or simply a process for giving people rules and guidelines.
But ethics can be taught, and ethics training—or what I prefer to call moral reasoning development—is much more than teaching rules or declaring what is right and wrong. It is about empowering someone to grapple with complicated moral dilemmas and determine how best to put core values into action. To use a health care analogy, it's like having a doctor who can examine you, make a diagnosis and suggest a course of treatment rather than a medical student who asks you to list your symptoms and then looks them up in a book.
In the corporate environment, leaders with strong moral reasoning skills are better equipped to recognize ethical challenges; identify the moral frameworks that influence others' positions; anticipate the best solutions; and engage in the meaningful, civil and inclusive dialogue needed to rally teams around ethical solutions.
In other words, they don't just follow rules, they don't plunge forward unthinkingly, and they don't dismiss others' perspectives. They address challenges with moral reasoning. They lead ethically and effectively. And that makes them the next-level leaders Indiana needs.•
__________
Cullison is director of the Prindle Institute for Ethics at DePauw University.
Please enable JavaScript to view this content.