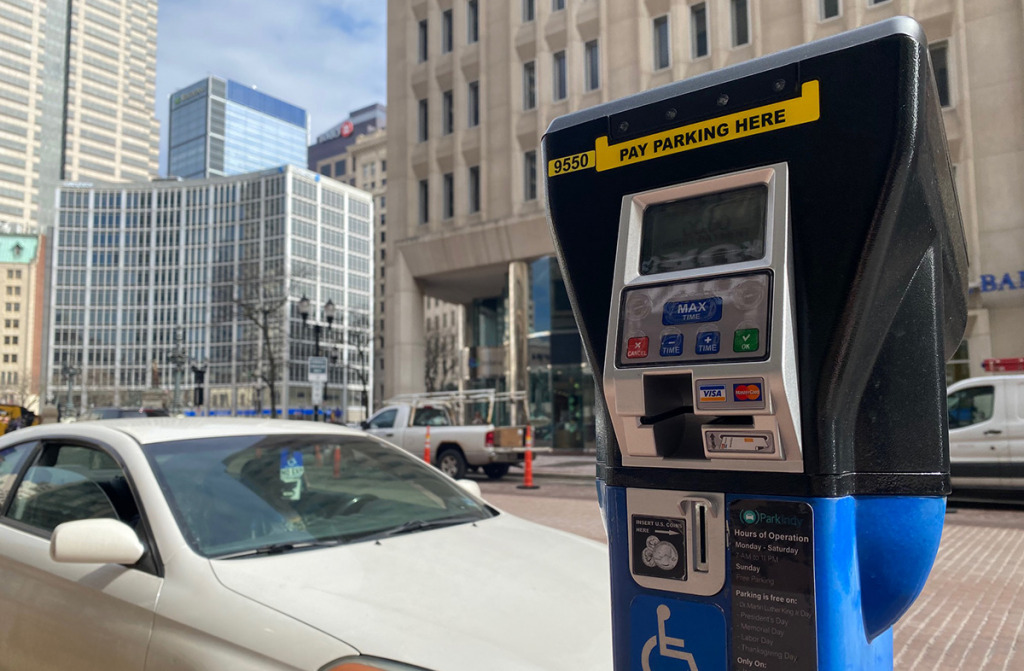 The partnership of private firms that operates Indianapolis' parking meters plans to raise the hourly rate from $1.50 to $1.75 in downtown's core, along Massachusetts Avenue and the Broad Ripple area.
ParkIndy says that the increase is the first bump in meter rates since 2012. The meters, representing about 45% of the city's 4,211 total meters under management by ParkIndy, will begin levying the extra 25 cents per hour beginning April 1.
Through its contract with the city, ParkIndy is allowed to raise rates based on a formula involving the consumer price index for Midwestern urban areas, according to a spokeswoman.
The core downtown area—aka Zone 1—is generally bounded by New York Street to the north, West Street to the west, Alabama Street to the east and South Street to the south. It also includes Massachusetts Avenue and portions of several adjacent streets.
The rate for the remaining meters, which generally surround Zone 1 to the north, east and south, will stay at $1 per hour. The base rate for calculating meter fares for those areas (aka Zones 2 and 3) is lower than the base for Zone 1 and Broad Ripple, the spokeswoman said.
"While we can't predict how the consumer price index will perform, we don't anticipate rate changes to Zone 2 and Zone 3 in the near future," said Alicia Thomas, assistant vice president of Indianapolis-based communications firm Sease Gerig & Associates.
The days and hours of meter operation will also remain the same: Monday through Saturday, 7 a.m. to 11 p.m.
In 2010, Indianapolis turned over operations of its parking meters to the ParkIndy consortium, which consists of Florham Park, New Jersey-based Conduent Inc. and the Indianapolis-based firms Denison Global Parking and Evens Time.
The city shares the parking revenue with ParkIndy. IBJ reported in 2019 that, of the more than $60 million collected through 2017, the city received $21.7 million and Park Indy received $38.7 million.
ParkIndy says it will provide notice of the pending rate changes on the pay box display screens, on its website and via social media.
Please enable JavaScript to view this content.