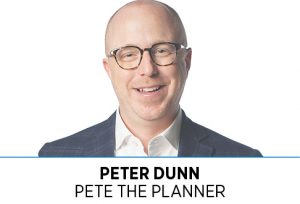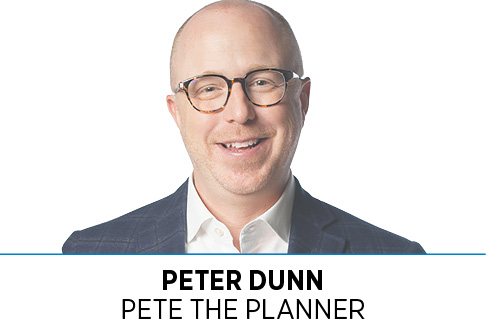 I find that, right before I make a slew of predictions, I tend to warn, "I'm not one to make predictions."
It seems as though I do this dance about every 90 days or so in the age of COVID. But with COVID relief/stimulus funds on the doorstep of so many households, you need to know what will happen next, and more important, how you can be on the right side of it.
We should begin with the concept of pent-up consumer demand. To understand it, simply think about our first 40-degree day after weeks of freezing temperatures and your neighbor who got his convertible out. In a vacuum, the decision—then behavior—makes no sense. But with a little bit of context, it makes all the sense in the world. Our economy is on the verge of potentially the greatest boom time of all time, and our thirst for old experiences is what's driving this possibility.
Our spending is going to switch from bread-making supplies, exercise equipment and booze to airline tickets, different-size wardrobes and booze.
I'm happy that our familiar manifestations of joy are on the horizon, but my crystal ball (my hairless head) tells me 2022 and 2023 could produce the largest consumer debt burdens of all time. Why? Habits.
I think about the old habits I've shed over the last 12 months and the new habits I've gained, and I can't help wondering how many of those survival-driven changes aren't as permanent as I'd hope they were. Combine this behavioral uncertainty with pent-up demand and a generous cash flow (i.e. stimulus of all sorts), and you've got yourself a 36-month roller-coaster ride Holiday World would be proud of.
It's anecdotal-evidence time, with your host, Pete the Planner.
Before the pandemic—and its Wonder Twin, the recession—most Americans didn't really budget well. I'm not judging; I'm just observing. 2020 forced tens of millions of American families to stare their spending in the face for the first time in a long time, if not ever. I'm not a masochist, but this increased level of awareness is fantastic.
If people can hold onto their newfound sensitivity to scarcity and apply it to something other than perceived survival, we might just solve the retirement crisis, which has gotten exponentially worse over the last two decades. The problem is, as we've all just learned, our economy depends on consumerism—often the irrational, unhinged type. And spending money feels really good, even if you shouldn't spend it.
This is all to say, the consumerism pendulum is about to swing too far back the other way and put the average American household in a much worse financial position in 2022 and beyond. Not necessarily because COVID ravaged their finances, but because the recovery camouflaged their instability.
To stay on the right side of this whole thing, determine how much money you're willing to sink into your consumer desires over the next 12 months. No, really. Come up with a number. If it's $2,500, fine. If it's $25,000, fine. Just ensure it doesn't compromise your future. Too many people make consumer decisions on the fly, which leaves them constantly picking up the broken pieces of shattered stability.
I understand your desire to reemerge into our economy with the glee of a tween whose orthodontic needs were fully met during The Great Masking, but do so with caution.
If you happen to get another stimulus payment and/or money from the expanded child tax credit currently being discussed (this will be the next big thing), don't use it to revisit abandoned habits that then lead to perpetual obligations.
Use the money to move you forward. I don't just mean save it and pay down debt. Go ahead and spend it, but don't let it create habits you can't sustain once the money is gone.
As wild as the last 12 months were, you're about to be part of an economic counterbalance of historic proportions. Be ready, get stable and keep your head.•
__________
Dunn is CEO of Your Money Line powered by Pete the Planner, an employee-benefit organization focused on solving employees' financial challenges. Email your financial questions to askpete@petetheplanner.com.
Please enable JavaScript to view this content.