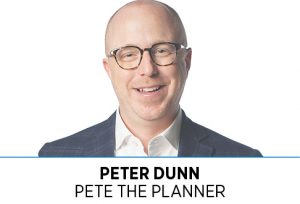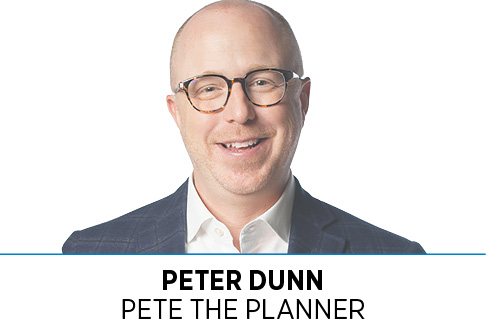 You ever experience that phenomenon in which, superficially, you know everything is fine, but deep down inside you know something is slightly off? Yet, cruelly, you can't exactly put your finger on what's askew? Welcome to my current relationship with money.
As you would hope, I take my relationship with money seriously. Not just for the personal reasons you would guess, but also because of the larger obligation to your financial life, which I've not-so-coyishly usurped. My relationship with money is constantly evolving; often, because of the socio-economic experiences people choose to share with me. I believe the ability to change your personal financial philosophy is a wonderful privilege that many people simply ignore, if not deny.
For years, I've contended that both you and I have two economic resources that are generally at our disposal—time and money. As our lives move along, our valuation of each of these concepts naturally evolves. That's not a tremendously difficult concept to understand.
Yet, I struggle.
When you have money, but not necessarily time, you have wealth. That's when you have to spend money to save or buy time. There's a word we use for this concept: convenience. In my estimation, convenience has unknowingly been the financial aim for Americans for the better part of the last 100 years. Get a bunch of money; sort time out later.
However, when you have both time and money, you have flexibility. Being able to deploy either time or money, however you see fit, is a beautiful luxury that makes you feel relatively in control of your life. My personal quest has led me down this particular path for the last decade or so. That's to say, I personally don't value wealth. I value flexibility.
Yet, I struggle.
Sure, my pings of materialism are less frequent than they used to be, as I hope is the case for you, but our cacophonous society has me wondering whether a healthy quest for financial flexibility will ultimately prove to be as satisfying as I always thought it would be.
Maybe it's due to how I feel about the man, but I've always yearned for Grandpa Dunn's retirement. My grandfather's retirement seemed satisfying from afar, but I primarily witnessed it as a young adult, not exactly knowing what I was looking for. I'm sure it was more difficult than my brain could conceive at the time, but his successful retirement never felt like it was about money. I liked that.
The reality is, I entered the workforce with a blind, yet earnest ambition, and I'm grateful it's evolved into a financial philosophy with a bit more substance. I've remained inspired by how I perceived Grandpa Dunn's relationship with money to be. That's how I decided to place my beacon at the altar of financial flexibility.
Yet, I struggle.
Like a bolt of lightning, a new hypothesis came into view when I read a piece in The New York Times about Michael Goldhaber, a former theoretical physicist, and his study of the "attention economy." In short, his theory suggests that, when you pay attention to something, you ignore something else. And that your attention is spent, like an economic resource.
His theory goes on to explain that our misallocation of attention leads to our struggles with social media, politics and several other societal ills. There's so much information to consume, share and synthesize, that we are constantly depleting our own attention, then refilling it with objectively meaningless praise for our contribution to the zeitgeist. This resonated with me.
Time and money can't solve our wanton, careless relationship with attention, whether it's the attention we give or the attention we seek. Goldhaber began to notice this threat in the mid-'80s, near the beginning of my grandfather's retirement. This is to say, the gluttony of information I suffer from wasn't necessarily an issue for a person who retired in 1983. While I gobble up time and money to theoretically spend later, I've realized that how I spend and gather attention is a much more pressing concern, both now and later.
Now, I understand.
Having time and money alone is no longer my goal. I need to better come to terms with what I give my attention to, so that, when I do finally achieve financial flexibility, it isn't wasted on vapid concepts or a never-satiated lust for more and more information.
What a nightmare it would be to have a ton of money and time and then blow through my supply of attention on things that don't matter. You must remember, money magnifies you. It exposes your weaknesses and doubles down on your flaws. If I don't come to terms with my relationship to the currency of attention, the flexibility I've worked so hard for will exacerbate my discord.
Whatever your relationship is with money, no matter whether you value wealth, flexibility or neither, I urge you to give your relationship permission to evolve.•
__________
Dunn is CEO of Your Money Line powered by Pete the Planner, an employee-benefit organization focused on solving employees' financial challenges. Email your financial questions to askpete@petetheplanner.com.
Please enable JavaScript to view this content.