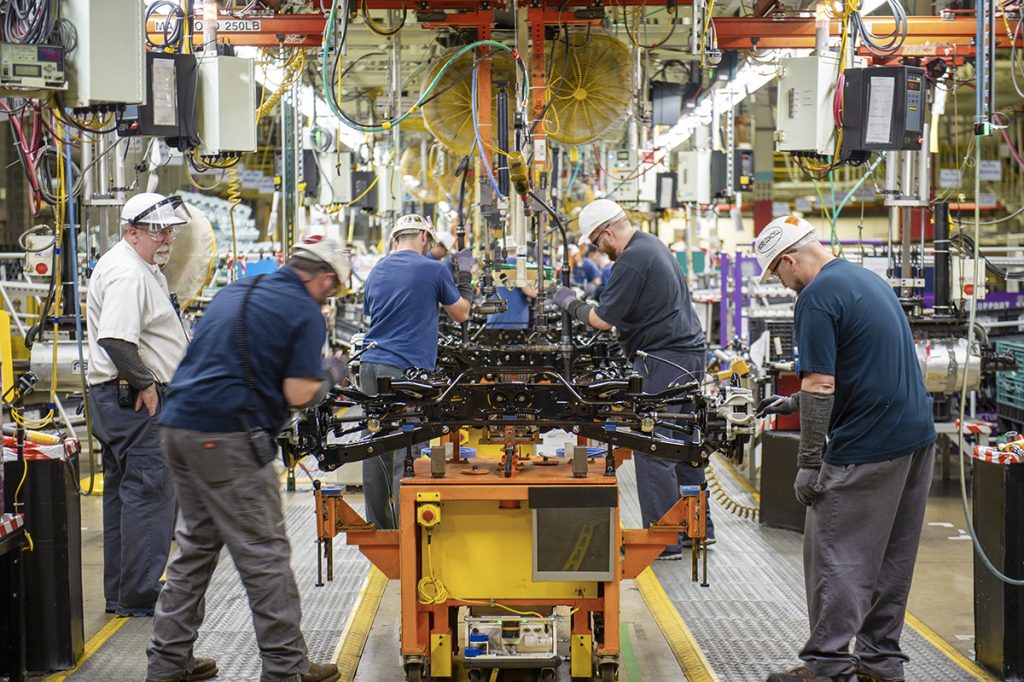 China gets a lot of attention when it comes to global trade, so you might not realize that Indiana's top international markets are much closer to home: Canada and Mexico.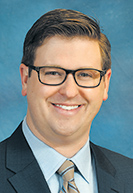 "A lot of that's tied to the auto industry, but there are many, many other businesses as well," said Andrew Berger, vice president of governmental affairs at the Indiana Manufacturers Association.
This means the new U.S. Mexico Canada Agreement among the three countries, which is expected to go into effect within months and replace NAFTA, will play an important role in the state's economy.
In 2019, Indiana exported $39.4 billion in goods to other countries. Exports to Canada made up 34% of the total, or $13.2 billion. Exports to Mexico represented another 14%, or $5.67 billion. Japan ($2.11 billion), China ($2.04 billion) and Germany ($1.41 billion) rounded out the state's five biggest export markets.

On the import side, foreign countries sent $64.4 billion in goods to Indiana in 2019. Ireland was the biggest exporter to the state, sending 14% of the total, or $9.04 billion. China was No. 2, sending 12%, or $7.77 billion. Canada ($7.77 billion), Japan ($6.71 billion), Denmark ($5.94 billion) and Mexico ($5.21 billion) rounded out the top six.
The picture is similar for the nation as a whole—Canada and Mexico were the United States' top export markets in 2019, with China, Japan and the United Kingdom rounding out the top five. That year, China was the nation's top source of imports, followed by Mexico, Canada, Japan and Germany.
Trade experts say the reasons Mexico and Canada are huge trade partners with the United States and Indiana go beyond their proximity.
"Distance matters, but much less than you may think," said Michael Hicks, director of Ball State University's Center for Business and Economic Research.
Cargo handling accounts for the biggest share of transportation costs, Hicks said. That means it's the act of loading and unloading items in an ocean shipping container, truck or railroad car—not the distance the items travel—that is generally the most expensive part of the process.
Perhaps just as important, "the social distance is low" among all three countries, said Phil Powell, a clinical associate professor of business economics and public policy at the Indiana University Kelley School of Business at IUPUI. "There's a long, peaceful history between these three countries."
Plus, Powell said, Canada and Mexico both have large economies, making them attractive to the United States.
Understanding the deal
USMCA isn't vastly different from NAFTA, observers say, but does contain new provisions automakers will be paying attention to—even if the impact of these provisions isn't yet entirely clear.
Even small auto-related changes could reverberate through Indiana, which has 108,000 automobile manufacturing jobs—the second-largest number in the country, behind Michigan. Indiana is home to five auto assembly plants and more than 500 suppliers.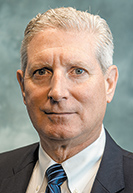 One automotive-specific USMCA provision, the regional value content rule, says vehicles can be imported duty-free only if at least 75% of their content was produced in North America. NAFTA's threshold was 62.5%.
A brand-new rule, the labor value content rule, requires that 40%-45% of automobile content must be produced by workers earning at least $16 an hour. NAFTA, signed by President Clinton in 1993, included no such provision.
These two USMCA elements are designed to support the U.S. auto industry by motivating manufacturers to do more of their production here.
It's unclear exactly what the impacts will be, though, partly because the details of the agreement haven't yet been spelled out.
"While the framework of the agreement is known, we're still awaiting further information about the specific rules and regulations," Subaru of Indiana Automotive Senior Vice President of Administration and Quality Scott Brand told IBJ via email. "Knowing those details will help us better understand the agreement's requirements and assess its impact."
Subaru already uses "an extensive network of Indiana-based suppliers," Brand noted.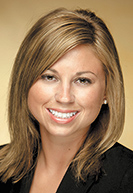 The Lafayette plant produces 390,000 vehicles a year, he said, and most of those are sold to U.S. customers. About 6% of the plant's vehicles are exported to Canada.
The USMCA's automotive provisions also will affect Columbus-based engine maker Cummins Inc., which makes engines and power systems for a variety of uses, including pickup trucks.
North America represents Cummins' largest market and the company is "hugely supportive" of the USMCA, said Shannon Heider, the company's director of international government relations.
The company anticipates that the new agreement will have some impact on its operations, Heider said. "It is going to be a change, and we are looking at our supply chains."
Cummins should be in a good position to comply with the rules, Heider said, because the company's engine production is based in the United States.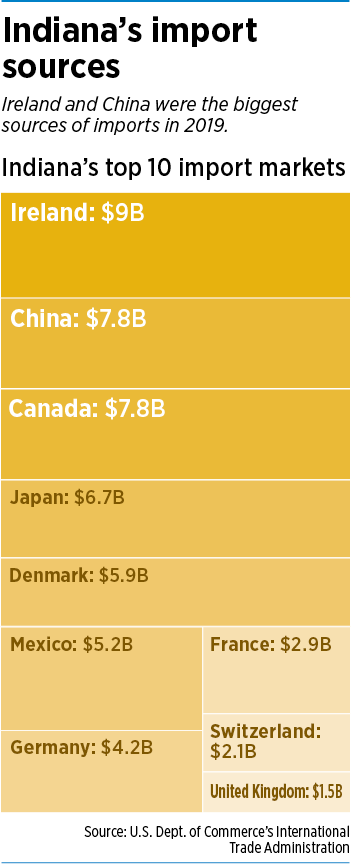 The labor value content rule mandating the $16 minimum wage shouldn't pose a big problem for Cummins, either, she said.
"I think the majority of our wages are there, anyway," Heider said. "It doesn't seem like it's going to be a big hurdle for us."
Economic lift?
Observers are split as to whether the USMCA will, indeed, boost the U.S. auto industry as intended.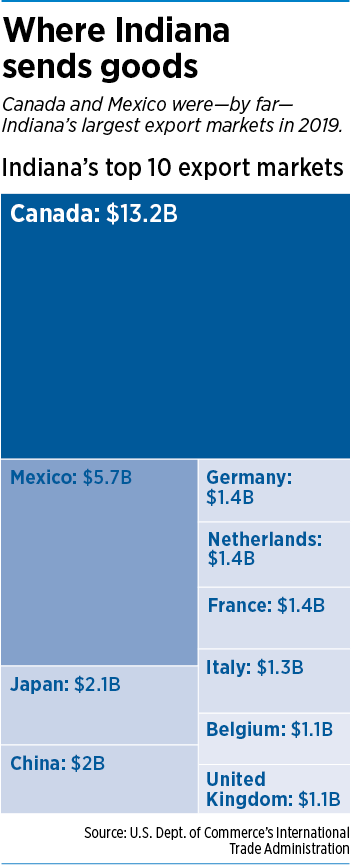 Powell of IUPUI's Kelley School said he tends to agree with President Trump's prediction that the USMCA will lead to a 7% increase in U.S. auto manufacturing jobs over the next seven years, as new rules are phased in.
That 7% represents 76,000 jobs nationwide, Powell said, including 1,000 to 1,500 in Indiana.
"This is a real loser for Mexico," Powell said of the $16-an-hour wage rule.
Consumers, however, should expect auto prices to rise modestly because the rule will increase the cost of production. Powell estimated that increase could be about $200 per vehicle.
"I don't think the price differential's going to be debilitating. We've just got to understand the trade-offs," he said.
Others, however, are less certain whether the USMCA will do anything to boost America's auto industry.
Raising the regional value content requirement from 62.5% to 75% "makes it more difficult to use Asian auto parts in North American auto production," said Geoff Gertz, a fellow in global economy and development at The Brookings Institution, a Washington, D.C.-based public policy organization.
As to whether this will create new U.S. auto manufacturing jobs, Gertz said, "I think it's a real question mark whether that remains to be true."
Ball State's Hicks is even less optimistic.
"There's no likely economic model that would suggest that this is going to be a call to adjust production in a way that benefits U.S. manufacturing employees," he said.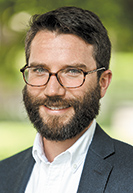 Yes, Hicks said, the USMCA ups the percentage of vehicle content that must be produced in North America. But "it doesn't mean Indiana. It doesn't mean Michigan. It doesn't mean Wisconsin or Ohio. It means workers," who could be in Canada or Mexico.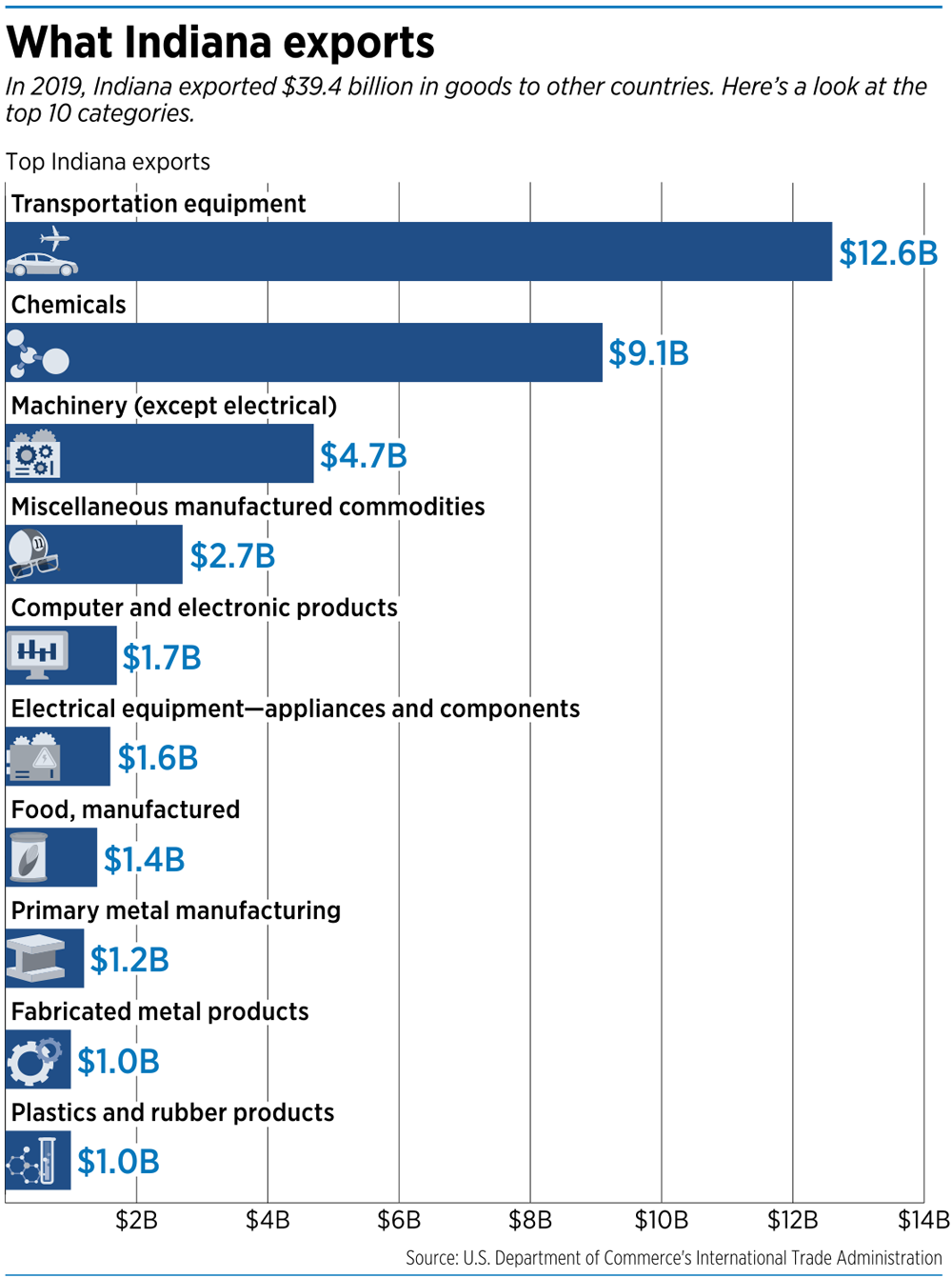 Hicks also questions the impact of the $16-an-hour minimum wage rule.
Companies could come into compliance by increasing wages for their lowest-paid workers, Hicks said. But they also could do so by automating more of the production process, eliminating the lowest-paid workers altogether.
Mexican factories tend to be about 50 years behind the United States in automation, Hicks said. Because labor costs are lower in Mexico, manufacturers don't feel as much pressure to become more efficient through automation.
But the new minimum-wage rule might accelerate plant modernizations, he said.
Regardless of whether the USMCA boosts the auto industry as intended, observers say the fact that there's a new deal at all is a huge positive in its own right.
"The key benefit of this deal is that the trade uncertainty and the unknowns are off the table for all three countries," said Andrew Reinke, the founder and owner of Indianapolis-based Foreign Targets Inc., an export development company.
In 2018, while the USMCA was in negotiations, Trump threatened to pull the United States out of NAFTA altogether. That threat caused uncertainty that chilled business activity, Reinke said, but now, "we don't have to worry if the U.S. will unilaterally pull out of NAFTA without a subsequent deal."•
Please enable JavaScript to view this content.