Mark Peay, the piano and creative theater teacher at the Edison School of the Performing Arts in Indianapolis, will open his iDream Center in the Martindale-Brightwood neighborhood later this month.
The performing arts center will provide piano, musical theater and improv, music production, songwriting and creative youth development classes.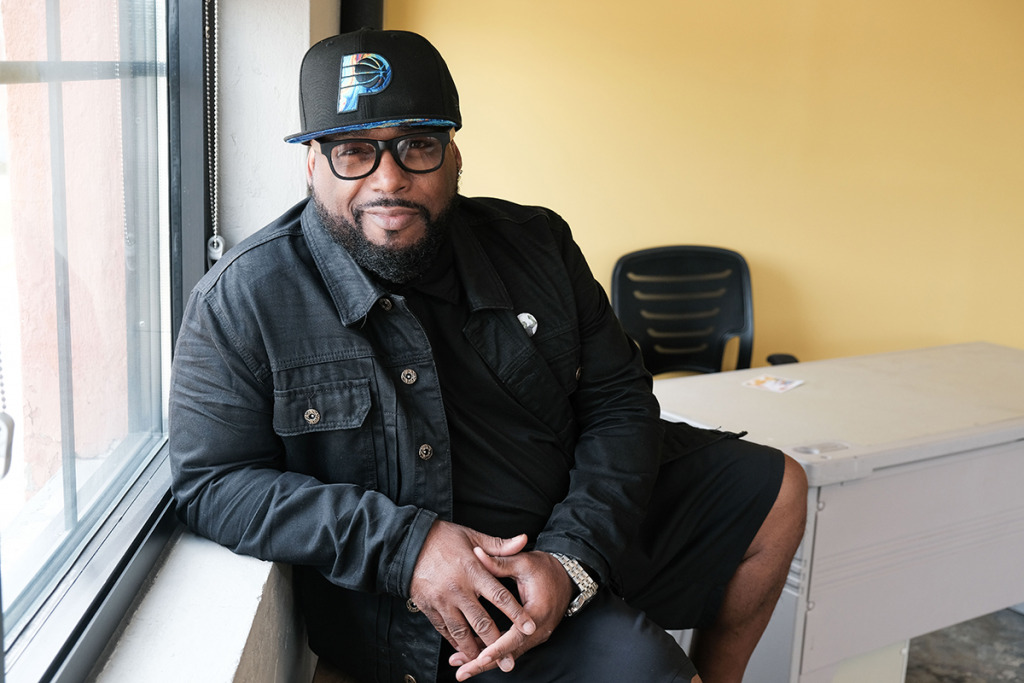 Have you always been interested in the arts?
I was in the third grade, and my mother was called to the school because they wanted to talk to her about an urgent matter. Come to find out, they told my mother, "We think your son is autistic." And my mother said, "Well, why would you think that?" And he was like, "Well, all he does all day is bang on the desk, and he sings and he can't keep still, won't stop moving." She took me to … doctors who properly diagnosed me, and they sat my mother down and he said, "They had it wrong, your son is not autistic with a U; he's artistic with an R … so much so that he's gifted and we'd suggest that he goes to this new program called gifted and talented education.
That's when I was in fourth grade. I started learning piano, being involved in choir and playing trumpet.
What inspired you to open the iDream Center?
I was inspired because there's so many kids like me in urban communities who, especially after COVID, didn't have opportunities for artistic exposure development. The STEAM had gone out, so to speak, and now it was only STEM because a lot of kids didn't have an opportunity to have the A for arts because of things closing up.
Because I grew up having a safe place … I wanted to create a place, a safe haven, for an artistic catharsis for kids to be able to find their voice. … I wanted to be able to be a part of the solution, especially with the crime rate that's going on in our city, I wanted to create a place where not just kids but families and communities can use the arts as a release.
Why did you choose the Martindale Brightwood community for the location of the center?
I have been blessed to serve in schools surrounding that area … and I just felt that there needed to be an artistic safe place for the community, not just for music and not just for theater but for songwriting and for opportunities to help with mental health. And I felt like that community was so warm and embracing, and there's such great history in that community—there's so many stories and legacies, and I want to be a part of helping to bring those legacies to life through the arts.
How did you come up with the name iDream?
I came up with the name iDream because by giving the kids in our community and families the opportunity to say, I dream, that makes a difference.
There's an old saying that says "You're committed to what you confess." And I believe that the more our children and our youth confess, "I dream, I dream, I dream," they're more inclined to do just that—dream.
The reason why the letter i is lowercased in the name is because … I've learned the value of service and humility. My desire is that all of our students … remember to keep themselves the small i so that they will always be mindful to serve others.•
Please enable JavaScript to view this content.