Purdue University alum Matthew Fecher helped to unify the Indianapolis music community two decades ago when he founded the Indianapolismusic.net website.
The software developer eventually moved to Denver, where he organized music festivals, and Atlanta, where he co-founded AudioKit Pro, a company that makes apps used on Apple's mobile operating system.
The company's signature product, AudioKit Synth One, is a virtual synthesizer available for free download with no ads and no in-app purchases. Fecher, who moved back to Indianapolis last year, describes AudioKit Pro as "remix culture for code" because people are encouraged to build their own apps from open-source tools provided by the company.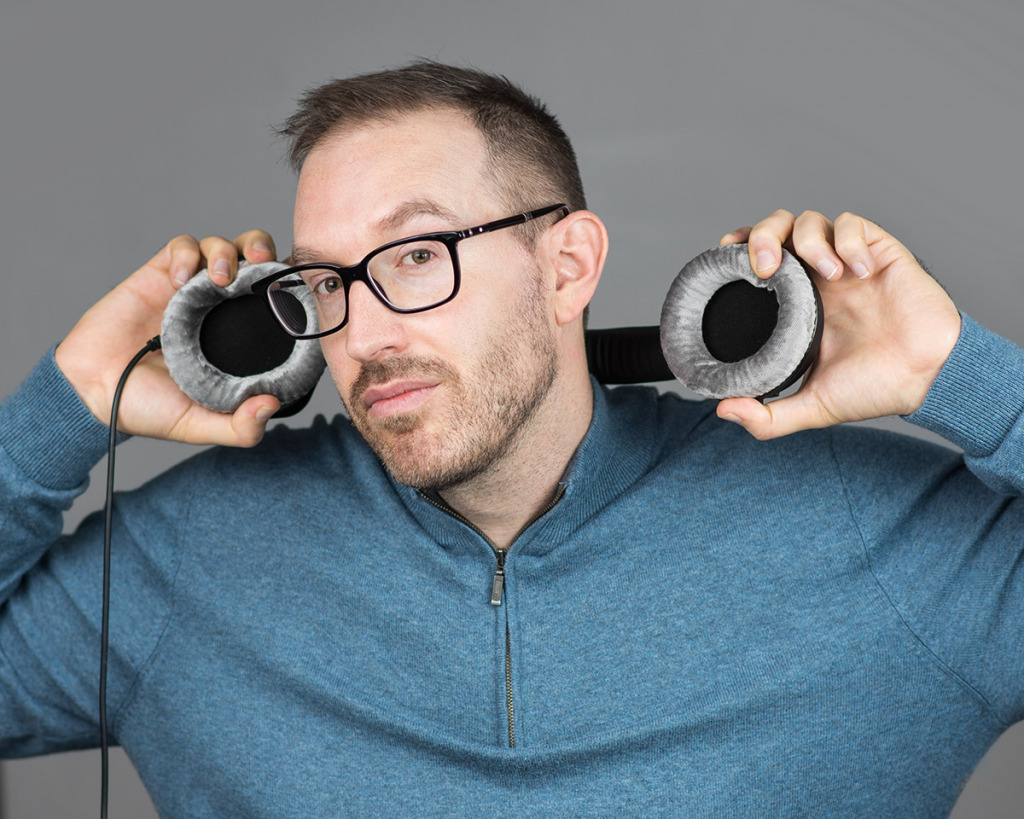 What types of products does AudioKit Pro make?
We make music production apps, and we make the tools that allow people to create their own apps. Audio programming is really hard, and we're hoping to be the intersection of music and technology that inspires the next generation of kids or students or musicians to get into programming.
How did open-source sharing become an emphasis for the company?
In 2016, I moved back to Indiana. I wanted to learn how to make a synthesizer. And it got better and better. And instead of charging for it, I gave it away for free and all the code for free. I think that's a very Midwestern thing. I don't know if I would have done that if I were still in Denver. But there were no examples online on how to make a software synthesizer. So I thought, "I'm going to do it and then publish the code so other people can learn how to do it." Then more and more people got involved. Now it's the most popular synthesizer in the App Store.
You give away a large amount of content. What's the revenue stream for AudioKit Pro?
We make paid apps. We've made eight so far. If you're in music, you never expect to make money. We just try to do the right thing. And selling apps allows us to do really cool things. Last year, we did a project with Morehouse College, where the students sampled and recorded a Rhodes electric piano. They went through the whole process of learning about making an app and recording with producers Kennard Garrett and Henny Tha Bizness, who teach at Morehouse. When we put the House: Mark I app in the App Store, it was No. 1 for a full week. Then all the profits went back to the Morehouse music program for the next generation.
Why are mobile devices so important in creating the legacy you're talking about?
With the iPad, it's easy to get started. You can watch a two-minute video and be up and coding. Now Apple lets you actually submit stuff to the App Store, all from your iPad with no Mac required. Not only do you not have to worry about having $2,000 for a Mac, but you don't have that learning curve. I think a lot of people get frustrated and give up before they even start.
You've referred to Atlanta as the epicenter of music for Apple's iOS. Why is that the case?
The hip-hop community embraces iOS. People are making hit records on their iPads and their iPhones, and they're not afraid to say they are. You have the real music industry in Atlanta, but it's not like Los Angeles or New York where people aren't approachable. Plus, two schools—Georgia Tech and Morehouse—have iOS programs where they teach people about mobile music.•
Please enable JavaScript to view this content.