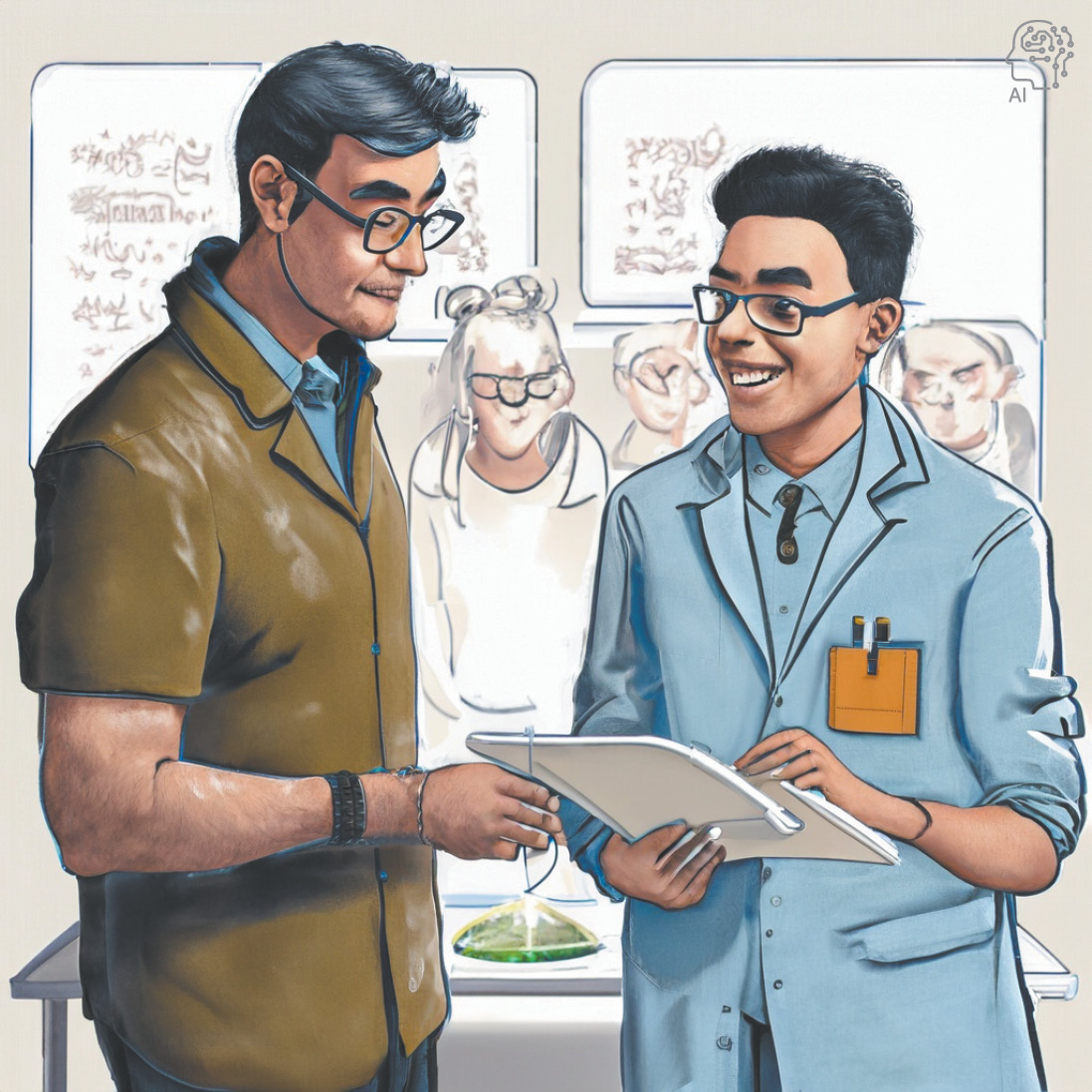 While it's been only a few months since he started using artificial intelligence, Stuart Collins can't imagine teaching and researching without it.
Collins, a professor of humanities and social sciences for Purdue Global, Purdue University's online school for working adults, has embraced AI both as a faculty member and as a professional.
"Why would we not want our students to use AI in a myriad of different ways, from brainstorming to explaining complicated concepts to diving down to actually tutoring the students?" Collins said.
He has used AI since OpenAI's ChatGPT was released last November. He is a member of Purdue Global's AI task force, which includes faculty, staff and students.
Collins recently used Claude AI, an AI assistant that can be used to analyze multiple documents at once, to discuss the constitutionality of the Deferred Action for Childhood Arrivals Program, or DACA, after a federal judge ruled recently that it is illegal.
He downloaded the original, 81-page executive order and the 40-page document that put a stop to the program created in 2012 by former President Barack Obama. DACA shielded from deportation people who were brought to the United States as children without legal permission.
Claude AI helped Collins and his students analyze the two texts and find the arguments and counterarguments.
"What I hope this shows my students is, A) what's happening around us with federal cases and the Supreme Court cases and executive orders does affect our lives, and B) I'm wanting to give my students an AI skill set," Collins said. "I think that's absolutely critical."
He believes an AI skill set can help level the playing field for his students, especially for those who might struggle to write. For example, someone might have a great business idea but just can't deliver a plan for it in writing. AI can help with that, he said.
"By showcasing in real time how to use it as an assistant, how to use it as a tutor, how to use it as a research tool, to me, is incredibly powerful," Collins said. "I tell my students, 'I want you to use it in my class.'"•
Please enable JavaScript to view this content.