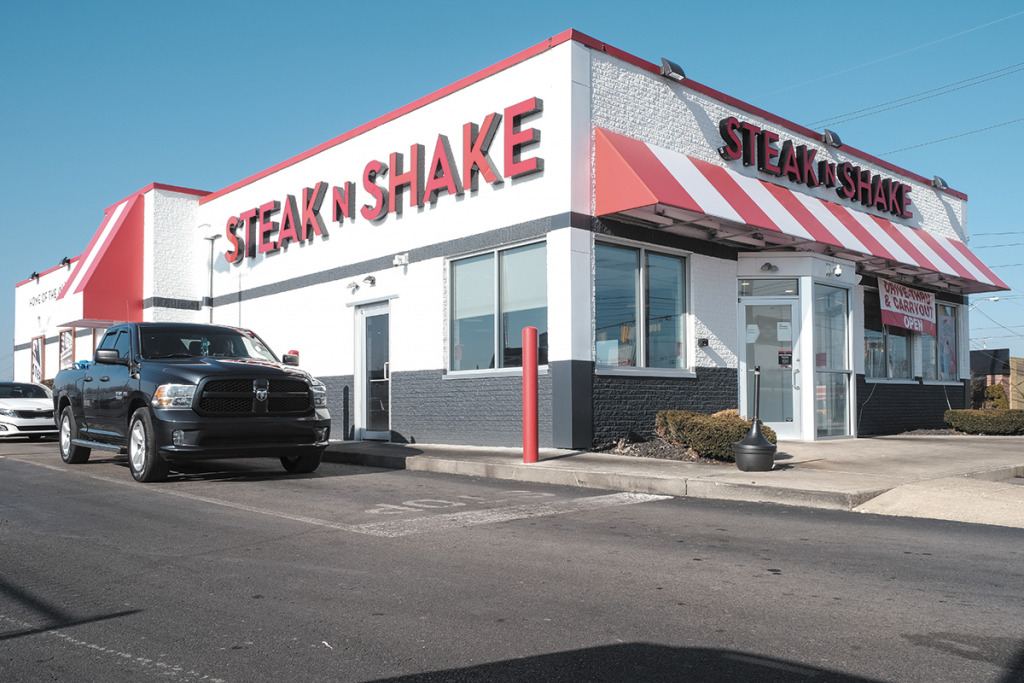 Indianapolis-based Steak n Shake has hired a financial adviser to plot a possible debt restructuring in advance of a $153 million loan coming due in March, The Wall Street Journal reported Wednesday.
The publication said Washington, D.C.-based FTI Consulting will work with Steak n Shake as it explores a possible out-of-court restructuring of its debt and lease obligations or a bankruptcy filing.
A representative of Biglari Holdings, Steak n Shake's parent company, did not respond to a request for comment. An FTI representative declined to comment.
IBJ reported Jan. 15 that if the company defaults on the $153 million term loan, which it lacks the cash to pay, lenders could force the company into bankruptcy, where it could be sold, reorganized or even liquidated.
The amount the company owes is daunting given its shrinking scale. Steak n Shake had 489 restaurants in operation as of Sept. 30, down 20% from the number in operation when it took out the loan in 2014, and foot traffic at those remaining restaurants has plummeted.
Based on publicly available data on debt trades, the $153 million outstanding as of the end of the third quarter was trading at a 48% discount, leaving it with a fair market value of just $80 million, according to a Securities and Exchange Commission filing.
"It tells me there are serious concerns over collection," Hannah Joseph, an Indianapolis attorney who represents many restaurant clients but not Steak n Shake, said earlier this month. "I don't think it can mean anything else."
The loan originally was for $220 million, but Steak n Shake whittled down the balance over the years, in part by buying back debt at a discount.
Steak n Shake stipulated when it took out that loan that it was backed only by that business and not by Biglari Holdings' other assets. Those include insurance companies, an operator of oil fields and a big stake in Cracker Barrel Old Country Store.
Please enable JavaScript to view this content.