It's been gathering strength for a month, like a hurricane barreling toward shore.
The novel coronavirus, which caused its first-known positive case of COVID-19 in Indiana exactly five weeks ago, on March 6, has since claimed hundreds of Hoosier lives and infected thousands more.
And the worst is likely still a few weeks away, say health-data specialists at universities and research institutes in Indianapolis. They expect the virus to hit its peak between mid-April and early May, packing a punch that could cause about 800 new positive COVID-19 cases a day.
Before the virus is finished, it could claim about 1,600 lives across Indiana—roughly equal to the population of Southport.
"It will probably stress our hospitals beyond our imagination," said Paul Halverson, dean of the Fairbanks School of Public Health at IUPUI.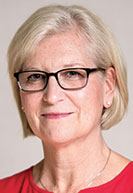 Each day, the Indiana State Department of Health releases a new batch of numbers, showing how the infections and deaths are surging. And for weeks, state leaders have been warning that Hoosiers should expect the numbers to climb higher every day and that the peak will be intense.
"I really do think the surge is starting, but we are not at the peak of that surge in any way, shape or form," Dr. Kristina Box, Indiana state health commissioner, said on March 30, as the number of positive cases escalated to 2,154 and the death toll hit 112.
"We're in the beginning of this," Gov. Eric Holcomb said a day later. "We're not in the middle. We're not at the peak."
Exactly when the peak will hit and what it will look like are difficult to predict. That depends on so many factors, including whether people help slow the virus and "flatten the curve" by staying at home and practicing social distancing.
Public officials hope that, by slowing new cases of COVID-19, they can keep hospitals from becoming overwhelmed. Even so, they say it will take many more months, possibly more than a year, for the virus to fully run its course.
The intensity and duration also depend on numerous scientific assumptions, such as the "attack rate" (or percentage of exposed people who become infected), the percentage of people who get sick enough to require hospital care, and the availability of intensive care unit beds and ventilators.
Along the way, researchers are scrutinizing reams of data and examining scores of computer models to try to find answers.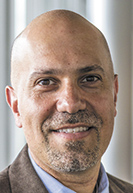 "There are lots of tools out there, that different people are tweaking … in different ways," said Nir Menachemi, professor of health policy and management at the Fairbanks School of Public Health. "I would generally say that all of these models are trying to predict what might happen and when they might happen in the future."
Peering into future
One widely watched model across the United States was developed by the Institute for Health Metrics and Evaluation, a research institute at the University of Washington in Seattle. On its website, it has published projections for each state, through a complex formula that includes numbers of hospital beds and ventilators available, and information on infections and deaths. It updates its model numerous times a week, as new information becomes available.
As of April 7, the model projected the peak would hit Indiana 10 days later, resulting in 97 deaths across the state on April 17. By the time the virus dies down in early August, the death toll could top 1,680, the model predicted.
Among the model's host of assumptions is that Indiana (and all other states) will continue social distancing through the end of May. So far, Holcomb has been issuing "stay at home" orders only in two-week increments, and the current one is set to expire April 20.
Officials have closed all Indiana schools through the end of the academic year, meaning students will have to finish the school year from home through remote learning.
Not all of the IHME's assumptions appear to square with what Indiana officials in the trenches are saying. For example, its model says the state will need 865 ICU beds but will have only 706 available.
The State Department of Health on April 6 said Indiana on April 4 had 2,964 ICU beds—more than double the 1,132 it had on March 1.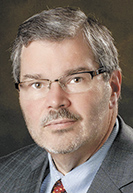 "Our hospitals have done such an incredible job of converting every possible room into an ICU room," Box told reporters in a press conference.
The IHME model also does not factor in certain important variables, such as hospital workforces or whether hospitals are likely to run short of supplies—factors that could determine whether more or fewer patients might die.
Box said on April 4 that Indiana hospitals had 2,642 ventilators on hand—more than double the 1,177 on March 1. Another 455 ventilators have been identified "for possible use if needed," she said. Of the current supply, about 27% are in use in hospitals—with 17% being used by COVID patients, she said.
Projections from the IHME model are less alarming than a study last month from the Harvard Global Health Institute that predicted hospitals in the Indianapolis area would be quickly overwhelmed with an influx of patients if COVID-19 spreads quickly.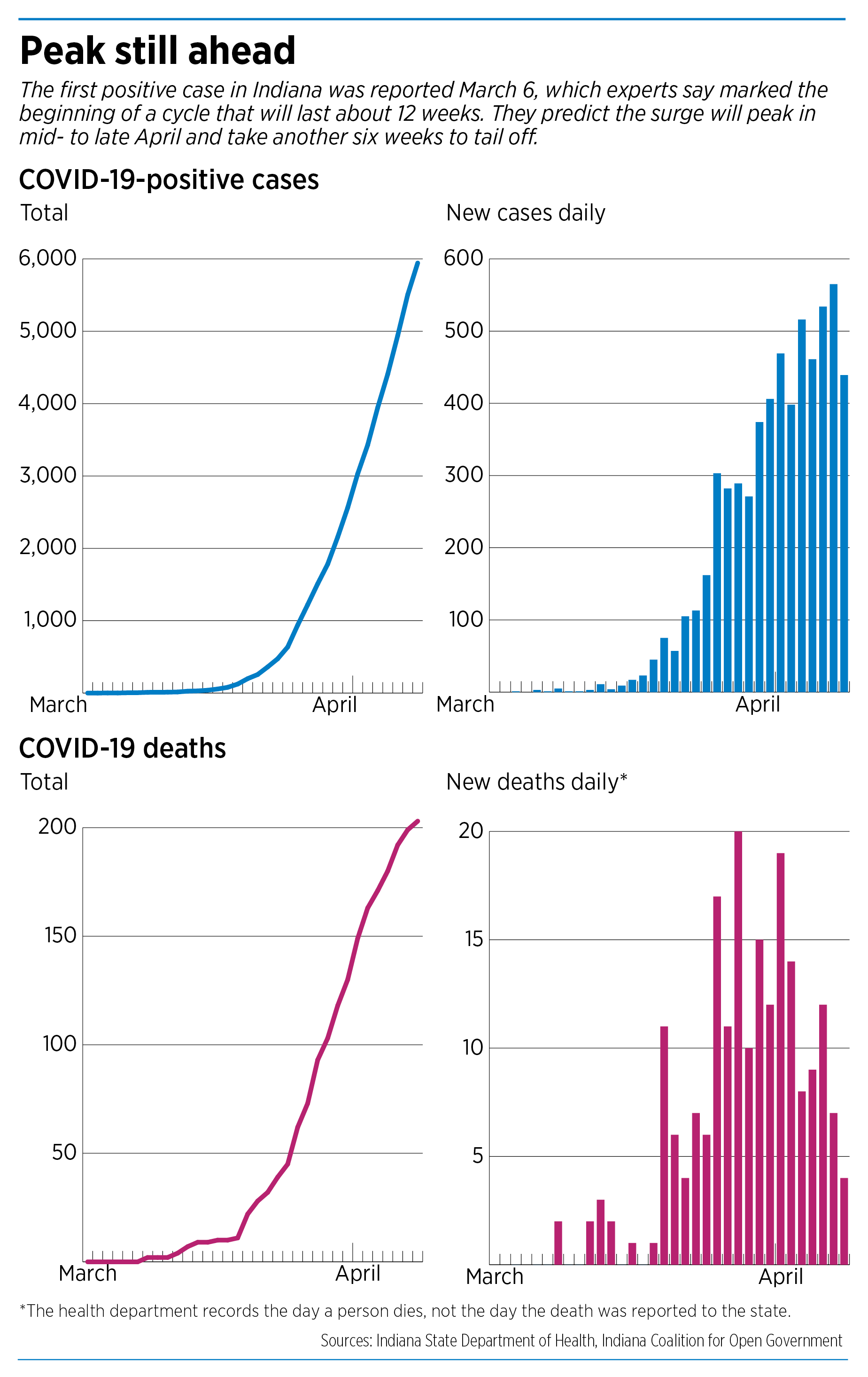 The study concluded that, if even 40% of Indianapolis-area adults became infected within six months—an estimate it deemed moderate—the region would need 2,662 ICU beds, more than twice as many as were then on hand. And if 60% became infected, the area would need 3,993 ICU beds, nearly four times the number on hand.
Public health officials note that the vast majority of healthy adults who are infected don't need hospitalization. Their symptoms often include low-grade fevers, coughs and sneezes. In the United States, COVID-19 is expected to eventually infect 20% to 60% of the population.
Helping the decision-makers
In Indianapolis, researchers say they are looking at many of the studies and models. Some have been willing to share their conclusions publicly, but others have not, citing proprietary information.
The Fairbanks team, for one, has set up a project that allows it to share information back and forth with hospitals and state health officials, keeping much of the information confidential.
"What I like about what we're doing in Indiana is, we're working directly with the hospitals and the public health departments in all of the counties," Halverson said. "We're able to help them actually develop surge models so that they, using their data, can begin to better assess their capacity and to better understand what they need to work on."
Fairbanks officials talked in detail about the various assumptions that went into their model, including hospital resources and the expected rate of infection. But they declined to provide specifics on number of deaths or positive COVID-19 cases projected statewide or by region.
Menachemi, who is leading the research program, insisted there is no "magic box" of answers—just a series of predictions based on the best possible data.
"I think the magic is in what you do with the prediction," he said. "We have been trying to focus on what the decision makers will need to get ready."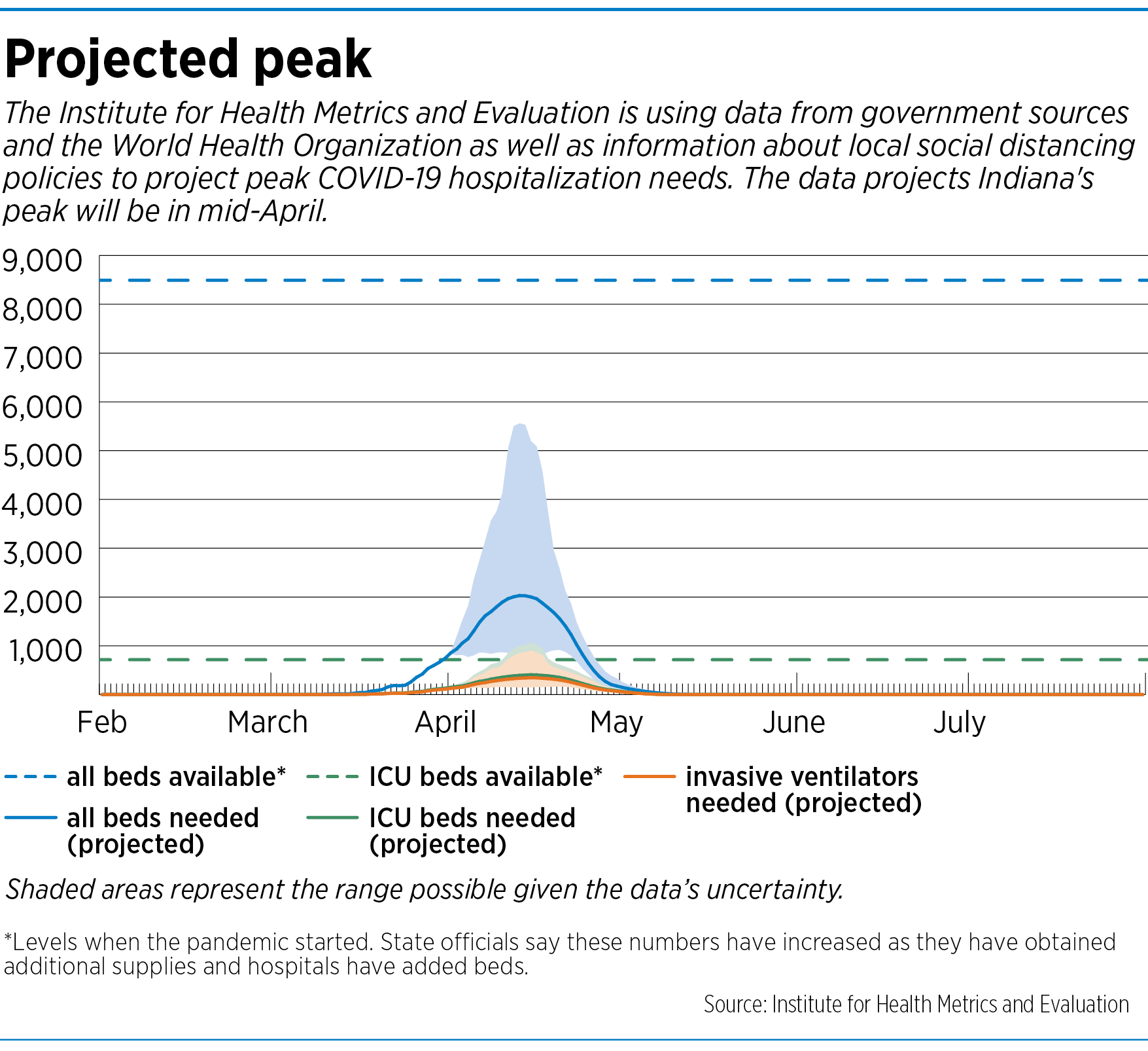 Some other researchers around Indiana were more willing to share their predictions. The Regenstrief Institute, an Indianapolis-based medical research institute, said it expects about 800 new cases a day in Indiana at the peak, and up to 1,600 total deaths.
Regenstrief officials said they are working closely with the Indiana Health Information Exchange, a network set up more than two decades ago that connects more than 100 hospitals around the state, allowing health officials to share and monitor information on hospital admissions, diagnoses, conditions, treatments and discharges. The exchange is also able to identify disease outbreaks from laboratory data and emergency rooms.
With all that information, Indiana can dig deep into the medical data to find information and trends, said Dr. Shaun Grannis, chief medical information officer of the health exchange.
"We were very quickly able to ramp up a COVID monitoring system probably as fast or faster than anyone else in the country," said Grannis, who is also vice president of data analytics at Regenstrief Institute.
In fact, he said, when the H1N1 flu virus hit the country in 2009, the U.S. Centers for Disease Control and Prevention called Indiana asking for help because the state's information exchange could quickly identify and monitor the virus here.
With the COVID-19 crisis, Regenstrief and the Indiana Health Information Exchange are on the third phase of data analysis. They're exploring such issues as how many people are sick enough to require an ICU bed and how many are in such distress that they require a ventilator.

"Our goal in this is to understand: Once people hit the hospital, who's going on a ventilator? Who's experiencing acute respiratory distress? Who is not?" he said. "We're trying to understand what types of people are struggling more than others."
Data shortage
Hospital systems, too, are scrutinizing the models to try to predict when the peak will hit—information that could help them take steps to handle the growing patient load.
Yet some admit they are flying somewhat blind through a pandemic unlike anything medical professionals have seen.
"The hard part about all this modeling is, there's not a lot of data," said Dr. Chris Weaver, an emergency physician at Indiana University Health and senior vice president for the clinical effectiveness. "It's a brand-new disease, a brand-new virus that's out there. To get modeling very accurate, you need a large amount of data and we just don't have it yet."
IU Health has joined forces with the Fairbanks School to try to get Indiana-specific projections. It also has studied the leading national models. They all show the same trend, Weaver said, and provide an urgent message: "We better get all hands on deck and get ready."
To predict the surge and peak, IU Health, like many others, is assuming the virus will spread for about 12 weeks. So the initial question facing researchers was how to pick "Day Zero." They chose the middle of March, because that's when Indiana began to see its first big batch of positive cases.
From there, it counted ahead to Weeks 6 and 7 to predict the peak—or roughly around the last week of April and the first week of May. Then researchers added data from the regions around IU Health's 16 hospitals, which extend from Monticello to Paoli.
Across that geography, IU Health is predicting that 608 people will die of COVID-19—and of that number, 486 will die in hospitals. At the peak, the disease will claim 73 Hoosiers in one week, according to the projections.
"This is not the entire state of Indiana, but IU Health has a pretty large footprint across Indiana," Weaver said.
As of last weekend, IU Health hospitals had admitted 308 people with symptoms suggesting COVID-19; 225 were confirmed positive.
To treat those patients—and to prepare for more—IU Health has converted numerous floors and wings of its hospitals into critical care units, complete with life-support equipment and medication. That includes several entire floors at Methodist Hospital at West 16th Street and Capitol Avenue, the state's largest hospital, Weaver said.
As of this week, IU Health hospitals had about 400 ventilators on hand, and could covert another 500 pieces of machinery, including unused anesthesia machines, into temporary service as ventilators.
Ventilators are seen as the key piece of the equation, because COVID-19 is a respiratory disease that, in serious stages, leaves a patient in need of breathing assistance.
Maxing out resources
Even with all that planning, Weaver admitted, the system's hospitals could be outmatched. If doctors and nurses get sick in large numbers, or the need for ventilators outstrips supply, things could quickly get dicey.
"I'll say we're as prepared as anybody possibly can be. I'm very confident in that," Weaver said. "But when you look at the models, we're all going to be maxed out and then some if [the virus] hits as hard as it's predicted to."
Community Health Network, too, is tracking a variety of models, with the goal of gaining insight into what the needs will be across its eight central Indiana hospitals.
"It is not an exact science, by any means, especially in the early stages of the crisis," said Dr. Patrick McGill, the system's chief analytics officer. "But it is a useful tool in what is a very unpredictable situation."
Community Health has played something of an outsized role in the pandemic here. It was the first in the state to diagnose a COVID-19 patient, at Community Hospital North on March 6. It also was the first, about two weeks later, to see a COVID-19 patient die, at Community Hospital East.
In the meantime, CEO Bryan Mills and Chief Physician Executive Dr. Ram Yeleti have tested positive for COVID-19 and have entered quarantine. The hospital system declined to say how many COVID-19 patients it had treated altogether.
Researchers here say that, despite the working model of 12 weeks for the rise, peak and decline, the cycle could actually last much longer. Or a little shorter. It's just too new and too unpredictable to say anything definitive.
And once the peak finally hits Indiana, that doesn't mean new-case counts will begin to march steadily downward. There could be several "after-peaks," or waves, as sometimes happen in an epidemic.
"When will it end?" Menachemi asked. "The pandemic ends when you run out of susceptible hosts, because they either were infected and overcame it or [were] infected and didn't overcome it."
In other words, he said, "it's over when it's over."•
Please enable JavaScript to view this content.