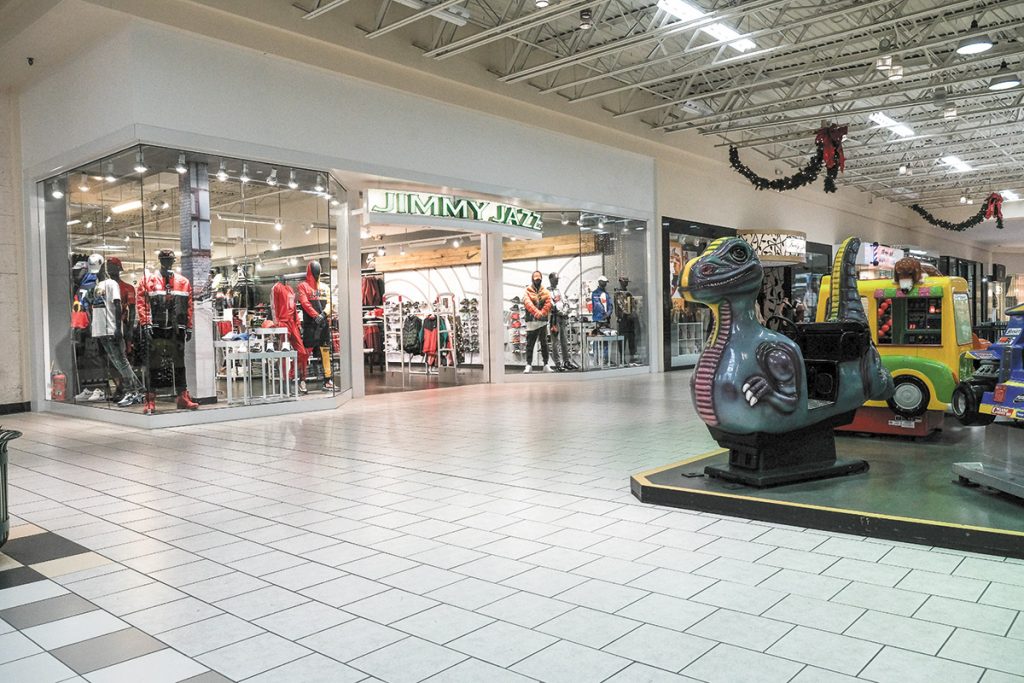 The proposed sale of Lafayette Square Mall presents a bevy of redevelopment opportunities for a major west-side tract.
It's also considered by industry experts to be welcome news for a lower-income neighborhood trying to make a comeback, one that has for years fought to shape the long-declining, 113-acre mall property into something economically sustainable.
Ashkenazy Acquisition Corp., based in New York, is expected to put out a call for offers for the mall in early December—not including the Sears portion, which it does not own.
The firm—which has dozens of shopping centers across the country—acquired Lafayette Square from Indianapolis-based Simon Property Group in 2007, with promises of a major expansion, renovations and a concerted effort to bring in more big-name tenants.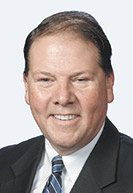 But those plans failed to materialize following the Great Recession and a colossal shift in the retail landscape, leading many (including Ashkenazy) to conclude the site might no longer be economically feasible solely as a retail center.
"If it were viable as is, [the owners] would have figured out a way to make that work," said Ross Reller, director of land services for local firm Resource Commercial Real Estate.
While the 1.2-million-square-foot building at Lafayette Road and West 38th Street has 80 tenants—including 64 stores, 10 kiosks and six restaurants—it is less active than even a decade ago, when it still had some large retailers. The Burlington Coat Factory closed in August, leaving Shoppers World as the last anchor tenant. Many of the remaining retailers are independent, rather than chains.
Reller said the best bet for the mall property is to raze it and turn it into "a combination of retail and other uses," or perhaps light industrial warehousing.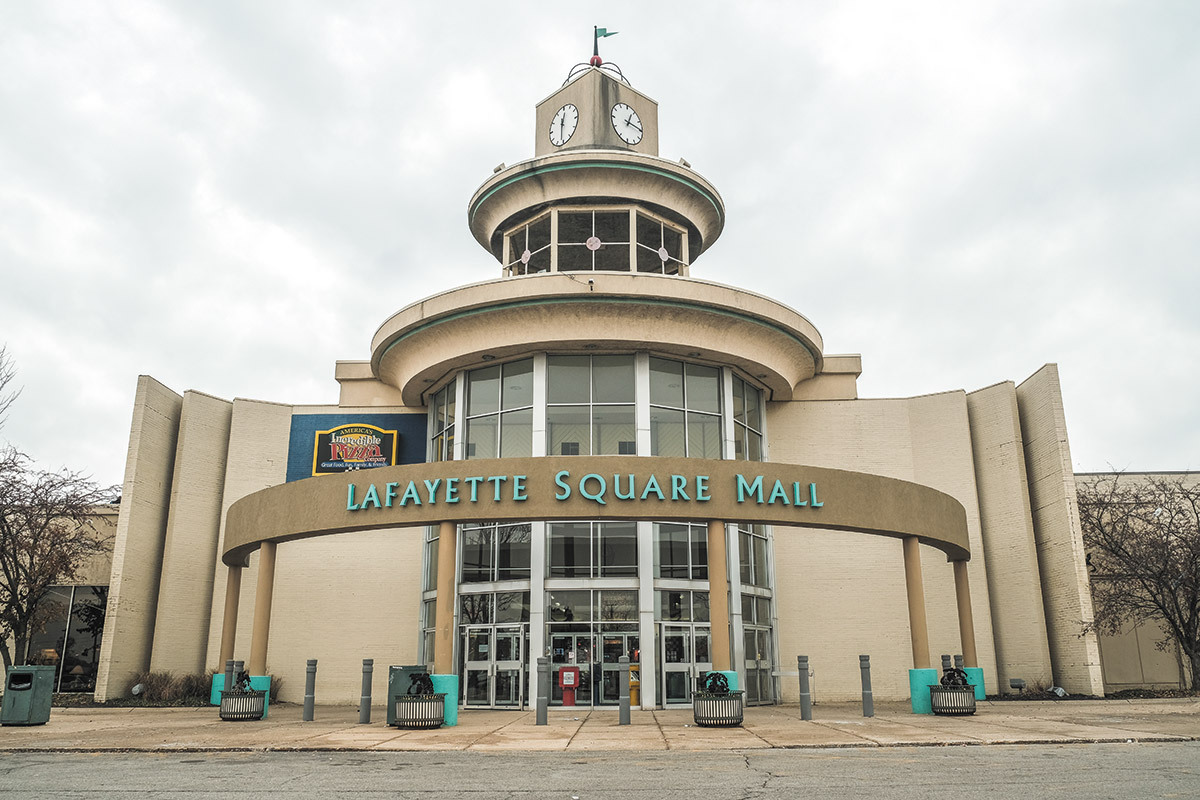 A group of University of Indianapolis students reached the same conclusions last year when they won a competition to find the best uses for the property. The contest, featuring teams from several Indiana colleges, was hosted by the Urban Land Institute and national commercial real estate trade group NAIOP.
"Redeveloping the once-booming shopping center into an industrial park will strip away the uncertainty surrounding the property, increase occupancy at nearby retail centers and encourage future investment in the area," the 40-page UIndy proposal said.
While experts are bullish on industrial uses for the site, most said other uses would also work well.
Larry Gigerich, executive managing director for locally based site selection firm Ginovus, suggested a hybrid of offices, coworking space and warehousing.
"I think there's a great opportunity to do some … flex development, where you have a business that needs a little bit of office space kind of on the front end but there's more traditional warehouse [space] behind it."
Gigerich said a mix of retail, residential and office space would also be a reasonable reuse and could draw from a variety of demographics.
International flavor
That's something the International Marketplace Coalition has sought for years, as it's built a unique, global appeal within the corridor.
Mary Clark, executive director of the coalition, said she is optimistic about the future of the mall property—particularly if the redevelopment meshes with other nearby projects.
The International Marketplace neighborhood is diverse—in its people, its restaurants and its retail.
About 6,950 people live in the 2-square-mile area. More than half are black, nearly a third are Hispanic and less than 10% are white, non-Hispanics, according to SAVI, a website affiliated with IUPUI that tracks demographic data.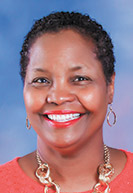 The median household income for the neighborhood is $30,696—about 46% lower than the county's median income of $44,869. And nearly 41% of residents have household incomes below the poverty level, compared to about 19% countywide.
Experts say a redevelopment at the mall site could help the area grow.
Clark would like to see the site become a major destination not just for west-side residents, but for residents from across Indianapolis—along with out-of-town visitors.
"I think that it should be family-centric, maybe with some office space and other things that would bring people into the area," she said. "I truly believe that that's where we should focus: how to better enhance what is happening here now."
The Lafayette Road corridor is expected to have 109 ethnic restaurants representing 30 countries by the end of this year. Clark said adding hotels, housing and entertainment could breathe new life into the area and grow its international flavor.
Near the mall, the International Marketplace Coalition plans to create a $12 million Global Village welcome center and museum. It will be housed in the former Value City Furniture store at 4233 Lafayette Road, which the group bought in early November for $2.2 million.
Clark is hopeful the mall will remain open until the current owner—or a new owner—decides how to reuse the site.
"There certainly is a challenge in that we may have another large plot of land [become] vacant," she said. "But I'll say, prayerfully, that we are hopeful that the mall will stay in existence until another owner comes in."
'A little bit of time'
Business owners with mall storefronts told IBJ they are concerned a redevelopment could force them out, leaving them to pay higher rents elsewhere.
"I think a lot of us out here will be pretty flexible with what they're trying to do, but we wouldn't want to be put out of business," said Miaesha Caldwell, owner of Kustom Kreations.
She said even if the mall is maintained and given some touchups, she expects rent to rise—something most of the store-owners can't afford.
Caldwell declined to share the lease terms for her mall space but said rent is below $800 per month—the next-lowest rate she said she could have secured in the Lafayette Road area.
"I think a lot of us will be out of business," she said.
Clark said the International Marketplace Coalition could help many of the mall businesses relocate if the mall is razed for redevelopment.
"If they want to stay [open], I think there are opportunities" to do that, she said.
Whatever happens with the property, it's likely to require extensive investment in time and money as well as city incentives, industry experts said.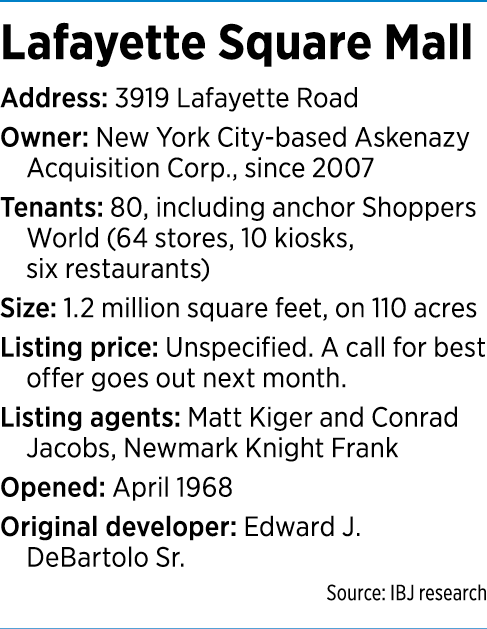 The city last year designated the corridor an economic development area, making incentives for large projects more available. In 2004, the city also named the area a Community Revitalization Enhancement District—a designation that also provides certain economic development tools.
Jeff Bennett, the city's deputy mayor of community development, said officials have not been approached by any developers interested in the site, but the city is willing to discuss incentives—likely in the form of tax-increment financing—for a significant project there.
"We would certainly be interested in [seeing] what tools we have that could help with the future of the mall property," Bennett said.
He said redeveloping the property could take up to a decade.
"I think 10 years is a really good goal to have everything figured out on the west side," he said. "It's going to take a little bit of time to find a buyer, and it's going to take that buyer some time to execute their plan for the site."
The Sears wrinkle
It's not clear how quickly Ashkenazy hopes to offload the property. The company isn't advertising an asking price, said Conrad Jacobs, a director at Newmark Knight Frank.
Jacobs is one of two listing agents on the property, along with Matt Kiger.
He said the brokerage expects to field dozens of offers, but he declined to speculate how much those could fetch.
Real estate observers were reluctant to discuss a likely sale price for the property. But the UIndy proposal estimated a price of $15 million, including tenant buyouts ($2 million) and the Sears property ($1.2 million).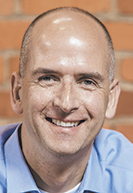 Tim Cook, CEO of KSM Location Services, said the fact that the Sears property is not part of the Ashkenazy's offering could prove a small hurdle for interested developers.
"I think ideally you would have that all be encompassed … in a perfect world, you would have all that coming down at the same time," he said. But having separate tracts doesn't create "such an obstacle that it could plague the overall development of the property."
Sears long owned nearly 20 acres of the mall site. It sold that land to Transform Holdco LLC—a company created to help Sears offload vacant properties—earlier this year for more than $3 million.
Resource's Reller said that "creates a level of uncertainty" for those interested in the mall real estate.
"Obviously, Sears wants to sell their land" to somebody, he said. "But I'm not sure all potential buyers would be harmonious or complementary to what the buyer of the Ashkenazy property may want to do."
Whoever buys one of those tracts will likely try to buy the other, he added.
Reller suggested the city consider using eminent domain to gain control of the whole mall property. That would guarantee Ashkenazy and Sears get fair market value for the land, while allowing the city to issue a request for proposals for the entire site.
Municipalities are required to pay the average of two independent appraisals on property, as one of many hoops they must jump through in the eminent domain process.
Often, landowners don't want to sell their property to the city. The most high-profile example of late has been the city's suggestion it might take the GM stamping plant site from Ambrose Property Group through eminent domain. The threat—part of a letter expressing interest in acquiring the site after the firm announced it would not redevelop it—set off a fight that's expected to play out in court.
Bennett said the city is eager to collaborate with neighborhood stakeholders to determine the community's vision for the Lafayette Square site, including potential redevelopment options.
But he added the city has no plans to own the property.
"I don't know that we would have to own the property to engage in those conversations," Bennett said.•
Please enable JavaScript to view this content.