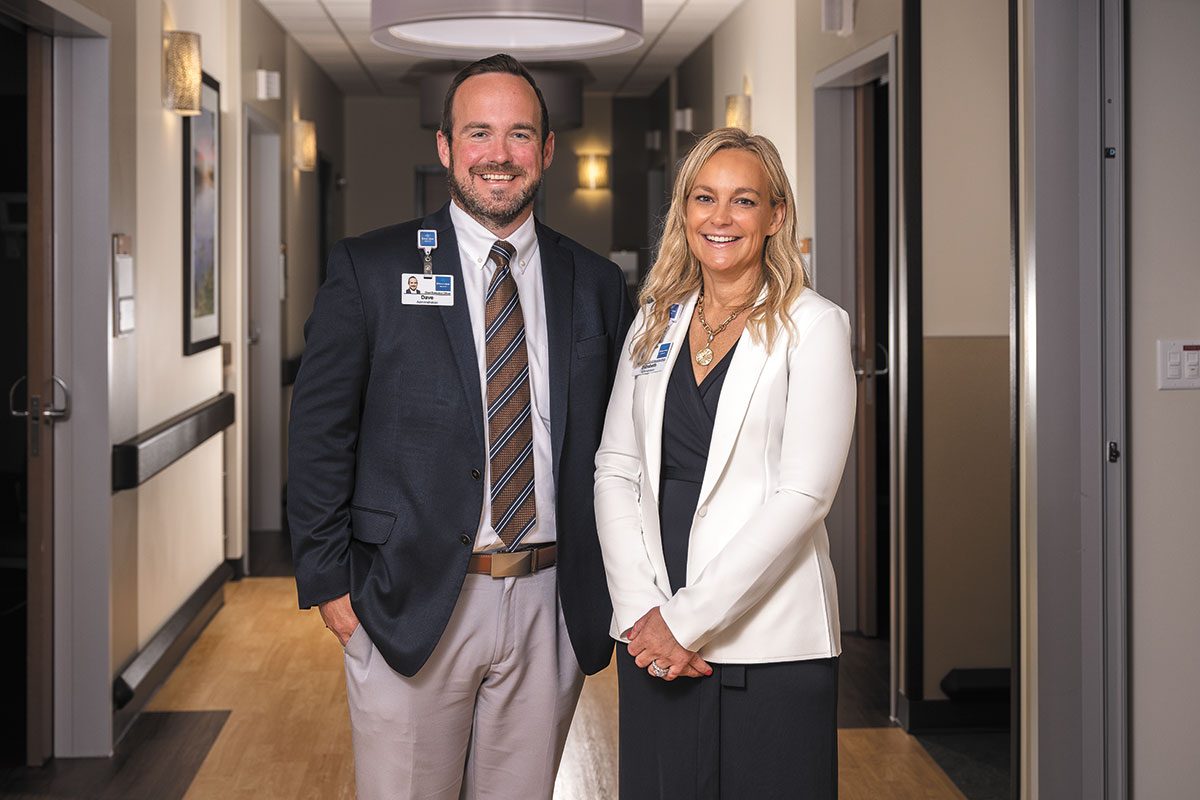 It's turnaround time at Riverview Health, the small, 114-year-old hospital system owned by Hamilton County, which is trying to deal with a flood of red ink and competition from larger health care systems.
Riverview Health, based at its flagship hospital overlooking the White River in Noblesville, has posted operating losses totaling more than $75 million over the past three years as expenses have grown faster than revenue during the pandemic.
It's an unusual feeling for the health system, which for decades operated as the sole major health care provider in Hamilton County and stayed comfortably in the black, year after year.
But unlike many other small hospital systems, Riverview is in a fast-growing county, and its new CEO, Dave Hyatt, said he wants to capture a good chunk of that growth. So instead of planning for layoffs or cuts in services, as other hospitals have done, Hyatt said he wants to tap into the county's growth and prosperity to help pull Riverside Health back into the black.
"Our payoff is going to start," said the 40-year-old Hyatt, who became CEO in March after a 14-month stint as chief operating officer. "And we're here, ready for it."
Before joining Riverview last year, Hyatt spent nearly 15 years with Indiana University Health, including time as president of several rural hospitals, such as Blackford Hospital in Hartford City and Jay Hospital in Portland. Several Hamilton County officials give him high marks for personal rapport, organizational experience and an energetic style.
"I think Dave Hyatt possesses the experience and the know-how and ability," said Greg Murray, chair of the Riverview Health board of trustees. "I think he is the right person to lead Riverview going forward, without a doubt."
Hyatt succeeds Seth Warren, president and CEO since 2016, who resigned in December. Warren will start a new job in August as president and CEO of Meridian Health Services, a mental health and addiction group practice based in Muncie. He could not be reached for comment
Riverview is certainly not alone in facing a tough situation. Roughly half of U.S. hospitals ended 2022 with a negative operating margin, according to Kaufman Hall & Associates, a Chicago-based health care consulting firm. And things are not expected to improve overnight.
"Expense pressures are unlikely to recede in 2023," Kaufman Hall wrote in January. "Hospitals that embrace better workforce management strategies, secure more stable supply lines and more effectively negotiate with payers are likely to have better financial years in 2023."
Across Indiana, many hospital systems face tremendous pressure to reduce the cost of care while increasing access and maintaining quality. And that is taking place as they try to recover from the pandemic, which closed many operating rooms for months at a time, delaying highly profitable, non-emergency surgeries, such as hip replacements and hernia repairs.

Poised for growth
But Riverview has the benefit of operating in a county known for its prosperous households and fast-growing neighborhoods.
Hamilton County boasts a median household income of $104,858, placing it first among all 92 Indiana counties. And with about 365,000 residents, it is the fastest-growing county in Indiana, expanding its population 26.5% from 2010 to 2020.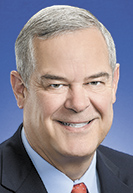 "They've got some great demographics," said Ed Abel, retired longtime director of health care practice at Indianapolis-based Blue & Co., an accounting and consulting firm. "They can continue to build on that. They have a very good outlook."
Hyatt wants to ride the growth wave by making Riverview Health the best place to work, practice medicine and receive care. And he wants to embrace the system's reputation as a small-town environment that takes care of its families and neighbors.
So instead of planning for layoffs, Hyatt wants to attract more doctors, nurses and other employees to help staff operations and keep patients satisfied.
"I don't think we're going to get to where we need to go if we don't have the right team in place," Hyatt said. "My biggest concern right now is, how do we find enough people to manage this growth?"
One of his first key hires last month was Elizabeth Walker, a longtime health care consultant for several national firms, as Riverview's chief operating and strategy officer.
Walker and Hyatt got to know each other two decades ago, when Hyatt was earning his master's in health administration from Indiana University while interning at Health Evolutions, an Indianapolis-based consulting firm that is now part of McLean, Virginia-based Guidehouse. Walker, eight years older than Hyatt, was working as a consultant at the firm.
Walker, a lawyer who also holds a master of health administration degree and has done consulting work for hospitals in 49 states, also worked with Hyatt on several projects as he rose through the ranks at IU Health.
She echoed Hyatt's sentiment that Riverview is still a growth story, unlike some smaller hospitals across Indiana that are downsizing.
"Riverview is at an amazing time in its history," Walker said. "We are poised for growth, ready to serve this community, ready to continue its mission in ways that I'm afraid many systems can't."
Earlier this month, for example, IU Health announced it was closing the emergency room and inpatient services at its 15-bed Blackford Hospital in Hartford City, a rural community 80 miles northeast of Indianapolis, where Hyatt used to work as president. In December, Ascension St. Vincent closed Dunn Hospital, a critical care hospital in Bedford, about 75 miles south of Indianapolis.

Navigating debt
But for Riverview, growth has been tricky. In 2018, it opened a second, smaller hospital in Westfield at a cost of $55 million, but that added tens of millions of dollars' worth of debt onto the books. It remains the only hospital in Westfield, the fastest-growing city in Indiana, with a population of 54,605, up 7.7% last year alone, according to the U.S. Census Bureau.
Riverview also built three combination emergency rooms and urgent care centers in Carmel, Fishers and Zionsville and expanded its main Noblesville campus with a three-story outpatient care center and parking garage, a project that cost $36 million.
But that all changed in a hurry when the pandemic hit. Many of its profitable operations were shut down for months, and the system largely operated as a vaccination clinic, emergency room and intensive care unit. Last year alone, Riverview lost $11.3 million and saw its cash and investments fall about $23 million, or 14%.
All that growth has come at a cost. Riverview now faces annual debt service of about $6 million a year through 2028, after which that amount will balloon to about $14 million a year through 2032.
This comes at a time Riverview is trying to stem seven-figure operating losses as the cost of salaries, supplies and equipment is rising faster than revenue from patient services.
The Riverview Health board hired Katz Sapper & Miller, an Indianapolis consulting firm, to review its operations with an eye on finding efficiencies or new ways to serve patients. Neither Riverview nor the consulting firm would provide a copy to IBJ, saying it contained proprietary information.
Hyatt and Walker declined to provide specifics on their growth and turnaround strategy, saying they were still finalizing plans.
When asked whether Riverview might build a third hospital to protect its turf and serve patients, Hyatt responded: "I don't think there's one specific answer. But we can't fit the people that we need to see that growth in the facilities that we currently have. So we're going to have to figure out, where do we grow? And how do we grow?"
In an hourlong interview, Hyatt and Walker talked repeatedly about trying to capture the county's growth and make the system attractive to patients, doctors and staff, all close to home.
"I think that, more than ever, people want access," Hyatt said. "They want to be served quickly, at an affordable price."
That might be another way of stating Riverview's longtime marketing tagline: "Right size, right care, right here."
'100% behind them'
Hyatt, a soft-spoken executive with a ready smile, helped lead a tour last week for IBJ of Westfield Hospital, a 16-bed facility with floors dedicated to surgery, therapy, pain management, breast and bone care, and a combined emergency room and urgent care center. During the tour, he greeted doctors and staff by name and talked in-depth about each of the services as he passed them.
"We have a pretty robust orthopedic program here, including total joints, hips, everything like that—a lot of hand surgeries," he said at one point. "A lot of the more complex surgeries may go to Noblesville, just because some of those surgeries require a team."
Riverview's Noblesville Hospital, which opened in 1951, has been expanded several times over the decades and now has 156 beds, or almost 10 times as many as Westfield Hospital.
Meanwhile, many larger Indianapolis-based health systems—including IU Health, Ascension St. Vincent and Franciscan Health—have spent much of the past two decades opening hospitals and clinics in Hamilton County and competing against Riverview for patients and revenue.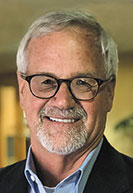 Indianapolis-based Ascension St. Vincent, for example, operates a hospital in Carmel (121 beds) and Fishers (48 beds) and a Heart Care Hospital in Carmel (107 beds).
"There's so much competition up there," said Dave Lippincott, president of Suburban Health Organization, a group of 13 community-based Indiana hospitals. "But I think Riverview has carved out a pretty good spot. … They have a good, strong medical staff and great location. They have a strong reputation and are very well thought of."
Hamilton County officials say they support Riverview's mission to remain an independent hospital system with a small-town flavor and high patient satisfaction.
"I don't think they're in danger, financially, in any way," said Steve Dillinger, Hamilton County commissioner. "I think they're doing the things they need to do to kind of turn the last couple of years around. So we're 100% behind them."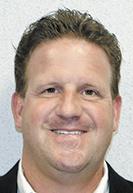 His fellow commissioner, Mark Heirbrandt, said he was "extremely excited" that Riverview named Hyatt as president and CEO.
"I can tell you from all the reports I have gotten, I haven't heard one negative thing about him," Heirbrandt said. "Everybody loves the guy. He's very personable and very, very smart. And he's going to do some great things for this hospital."
Murray, the Riverview Health board chair, reiterated Hyatt's outlook that cutbacks in personnel and service lines are not part of the turnaround plan.
"Absolutely not," he said. "We feel like that's part of our culture, which kind of sets us apart from some of the larger organizations."•
CORRECTION: The original version of this story once incorrectly referred to Riverview Health as Riverside Health. The error has been corrected. 
Please enable JavaScript to view this content.